---
This little Groz Chisel end and Awl end tool was 6 bucks at Woodcraft had some Padauk scraps drilled a hole, some epoxy and some Laquer and a new marking tool.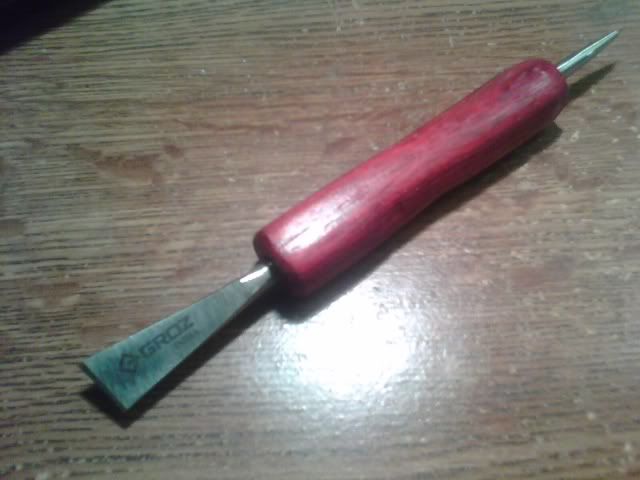 Shaped it a little to fit in my fingers feels okay used it to mark hinges on the top of a Compost box. Used the awl to mark the screws.
-- Measure once cut twice....oh wait....ooops.
---
---
---
---