---
Here's some pictures starting at the beginning.
First I resaw the 'middle' of the blank using 2 different woods – a light and a dark color. Plane them to 3/8" thick each and glue them face to face together. I try to make the middle 3" to 3 1/2" wide.
After they have dried I clean up the glue squeeze out on the table saw on both edges. Then set the saw to 3/4" to 1" (it's a visual decision) and cut 2 strips off of the middle blank. Then comes the different colored strips to insert.
Second picture of the blank is showing the center blank of BKP w/2 walnut stripos inserted and glued as well as the outside edges of cherry that is a thick as the blank (3/4")
Third picture is the underside of the same board
Fourth picture is the end of the blank showing the glue up
After this dries well enough, ( a few hours) I plane it to get everything flat. This is where it gets REAL tricky. It is IMPERATIVE that you take the same amount of stock off both sides because the next glue up depends on accuracy. If you take more off one side than the other then the horizontal lines WILL NOT match thus creating a not too nice appearance. Picture 5 shows the measurement process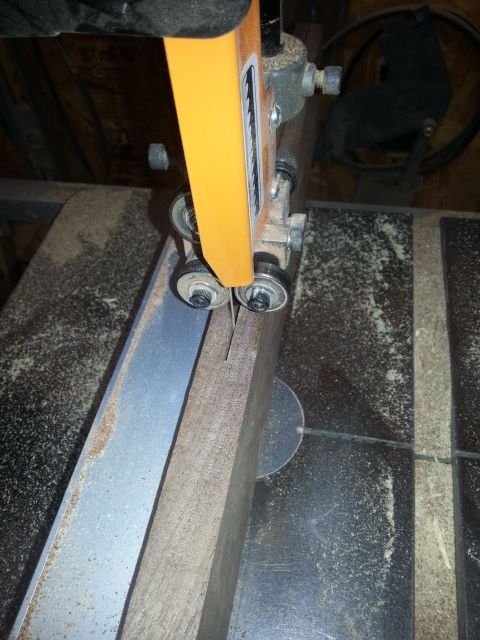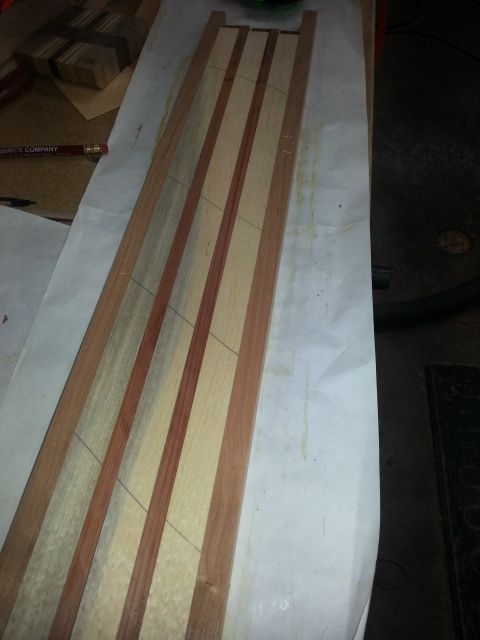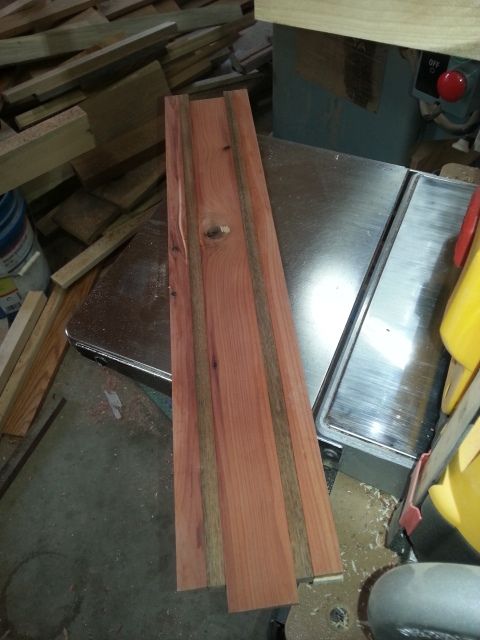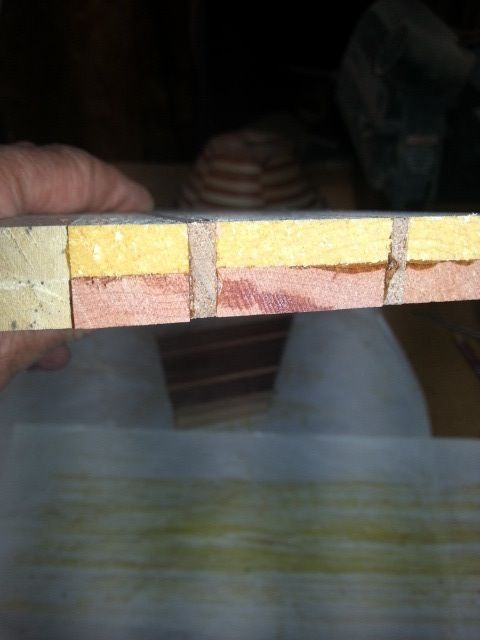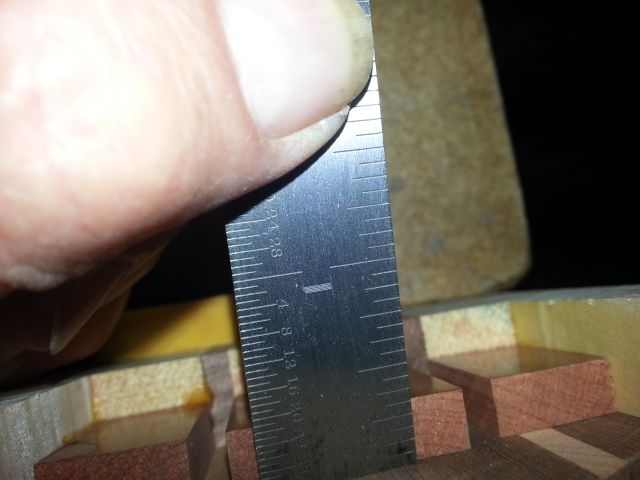 Next is to cut the 30 degree wedges and in an effort to preserve as much wood as I can I cut the wedges using my 1000HD Incra on a it's sled as this picture shows.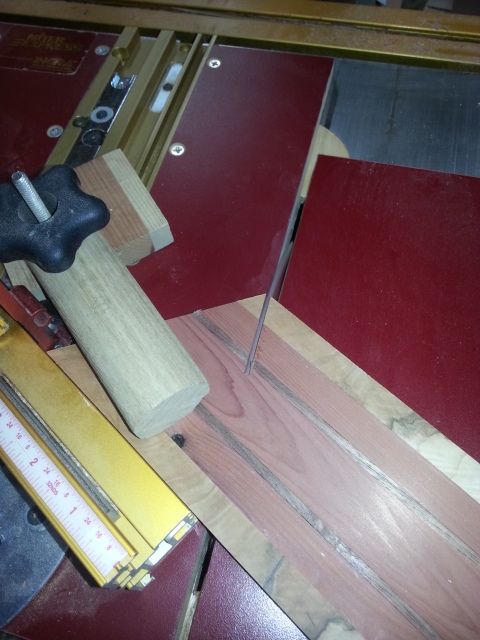 Again being conservative wood wise I flip the blank over and cut the second wedge and continue til I have 6 wedges and glue them together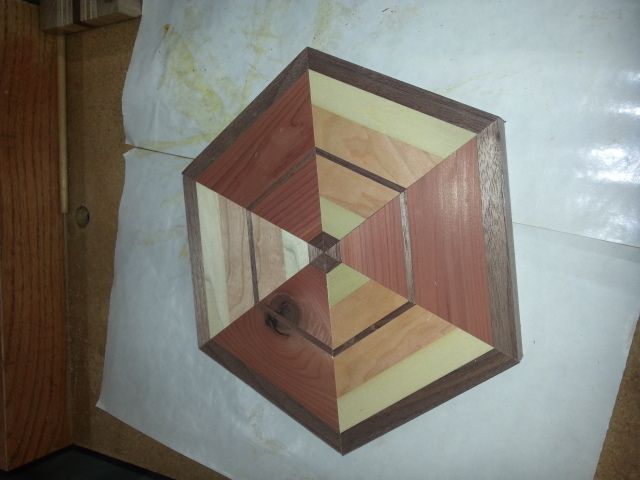 After sanding and using my digital caliper to measure the thickness ,I average that number and transfer to the PAG chart and set the RM to cut my rings.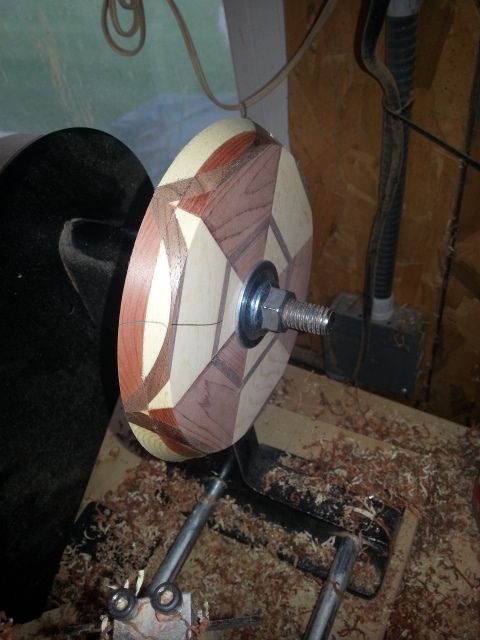 Then it's just a matter of glue up AGAIN and sanding. I did buy a Nova Mini Lathe just for the sanding process and it works out great.
-- Dick, Malvern Ohio - my biggest fear is that when I die, my wife sells my toys for what I told her I paid for them
---
---
---
---