---
A friend of mine is getting married in a couple of weeks. He's the same age as my grown son, and I half raised this boy, he was always around the house. I figured buying him a wedding present, wouldn't mean as much as something I built, so here's a couple of pics of the clock I built for him and his new Bride.
I wanted to keep it fairly simple, so I didn't use any secondary woods, and I made the drawer pull as simple as I could think to make it. Only extravagance is the bracket feet, and the do-hicky on the top.
Anyway….this is what it looks like, I think he'll be satisfied.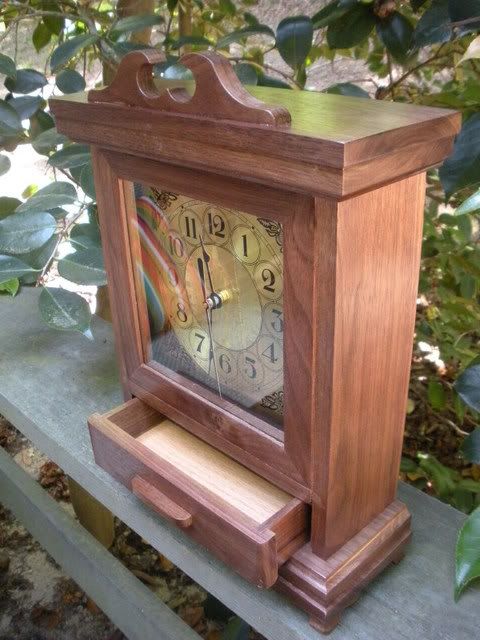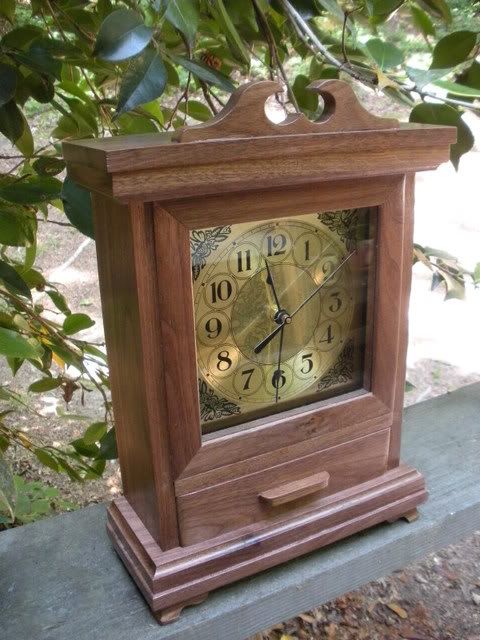 Thanks for lookin'!
---
---
---
---