---
Hi guys, i will share with you another plane project, it all starts on a sunday night with a glass of fine wine and a drawing:
I made the body out of hornbeam, a wood used by german and dutch plane makers its hard and wear resistant, i had a small scrap board of the stuff, the body i choose to laminated it because of the skew angle, to cut a skew mortise you need special floats and skill to do, any way laminated plane are nothing new, the french made laminated moulding planes in the 18th century, i to have a laminated jointer plane made in germany pre ww2 plane hornbeam body 65cm long still perfect no cracks.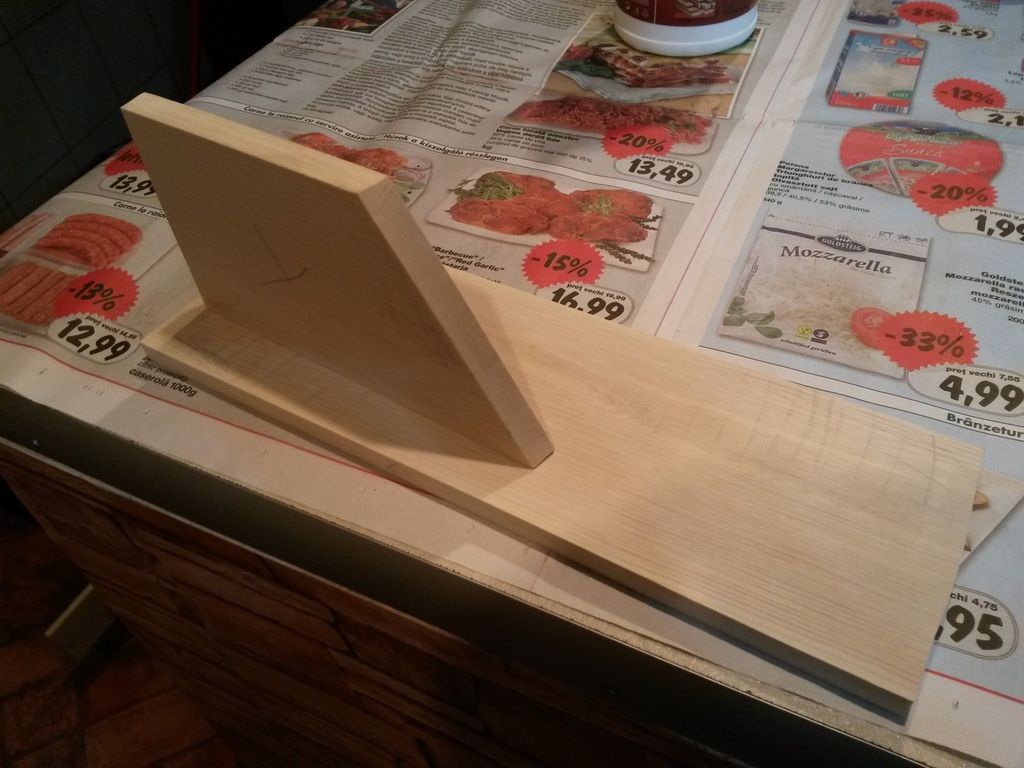 Fitting the wedge was easy with half of the body glued: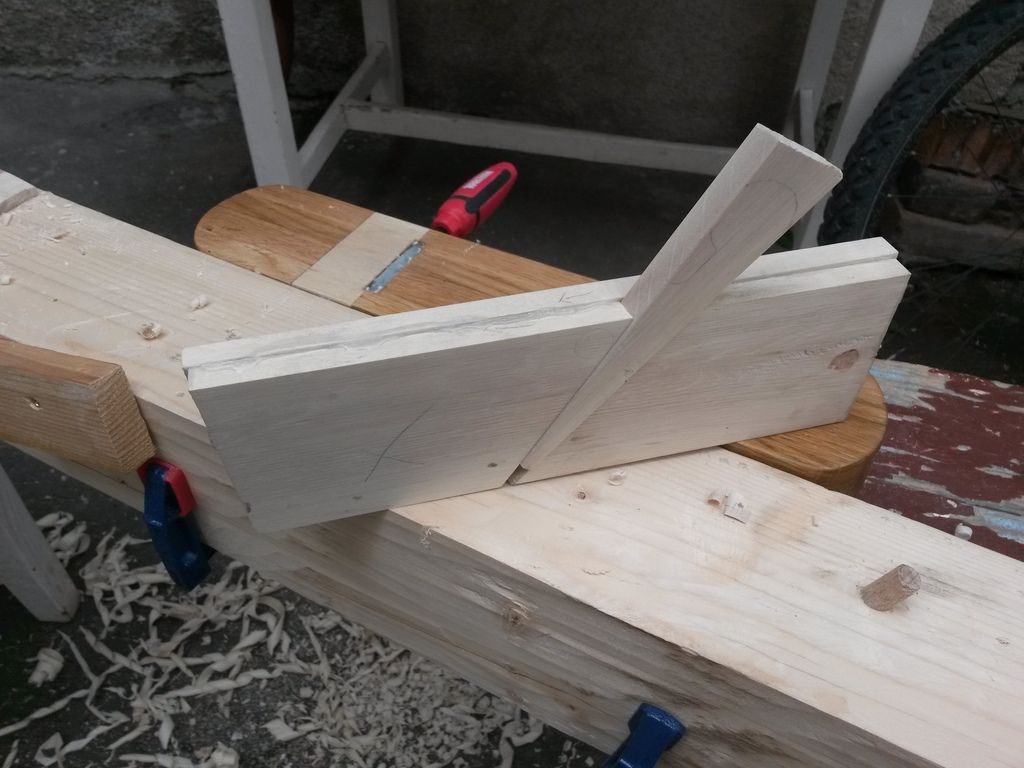 Dimensioning the body: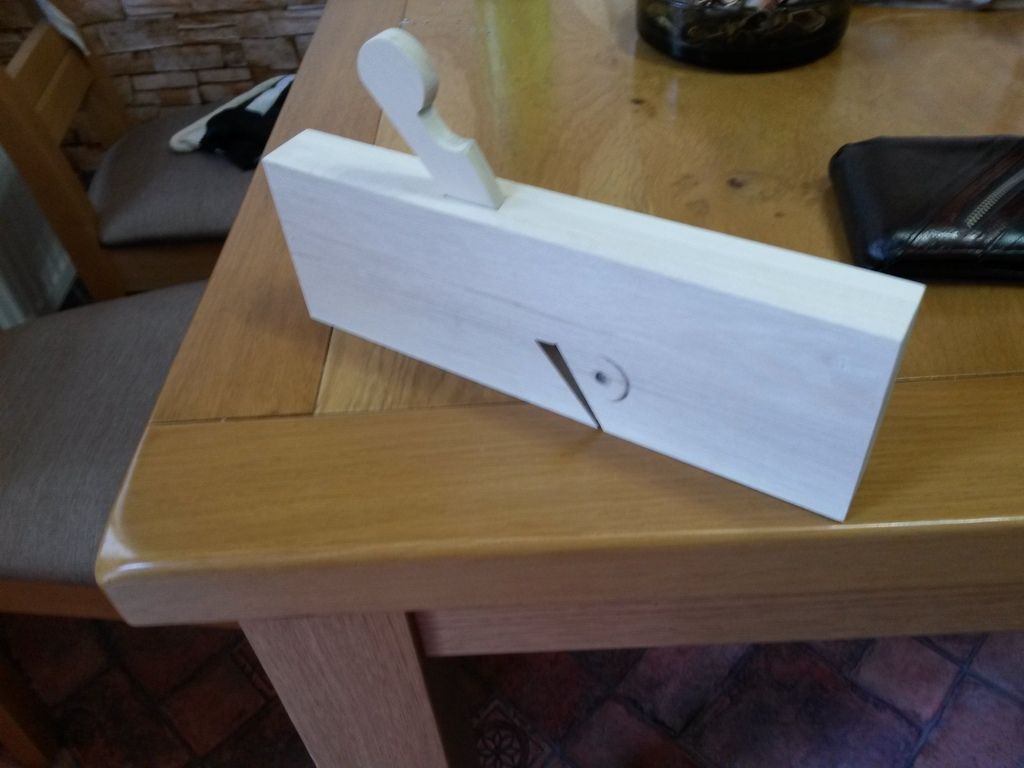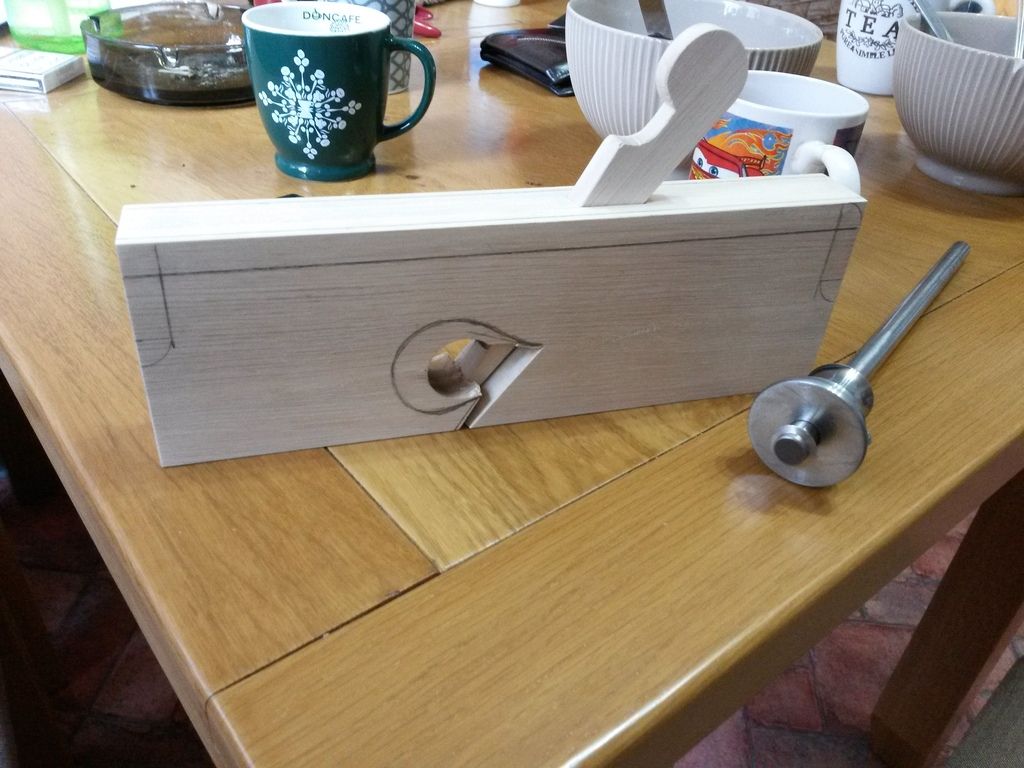 Chamfering the body and carving the escapment, the design comes from two of my favorite plane makers james caleb and matt bickford if a had the cash probably i'd buy a set of planes from them.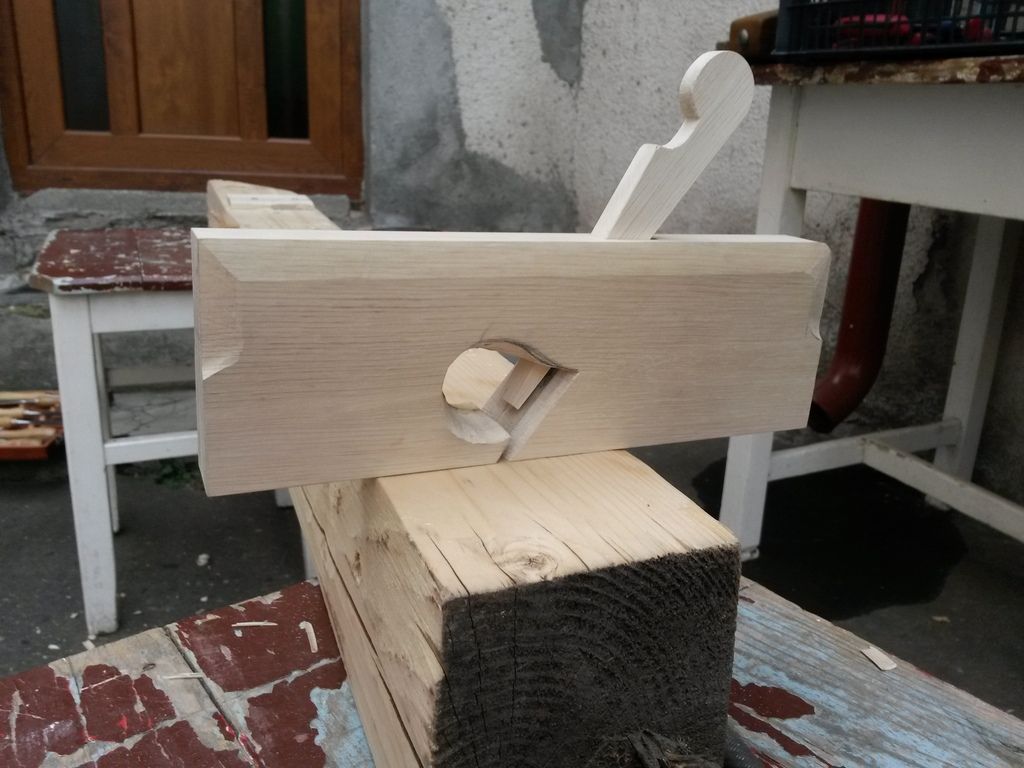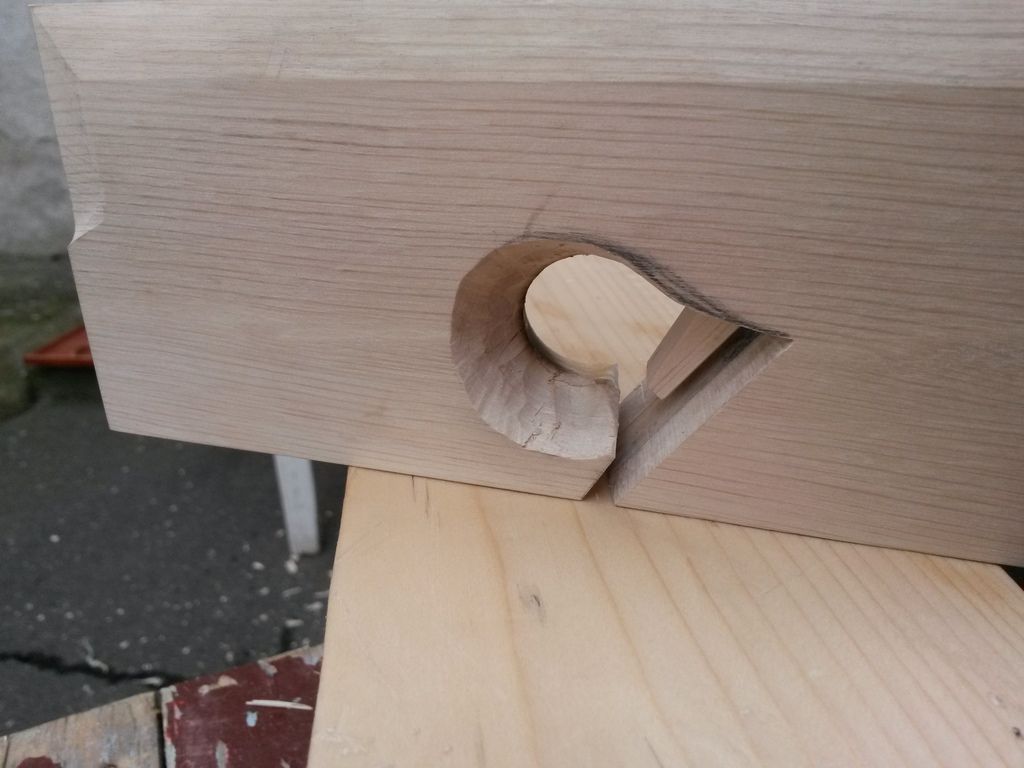 Sanding and finishing: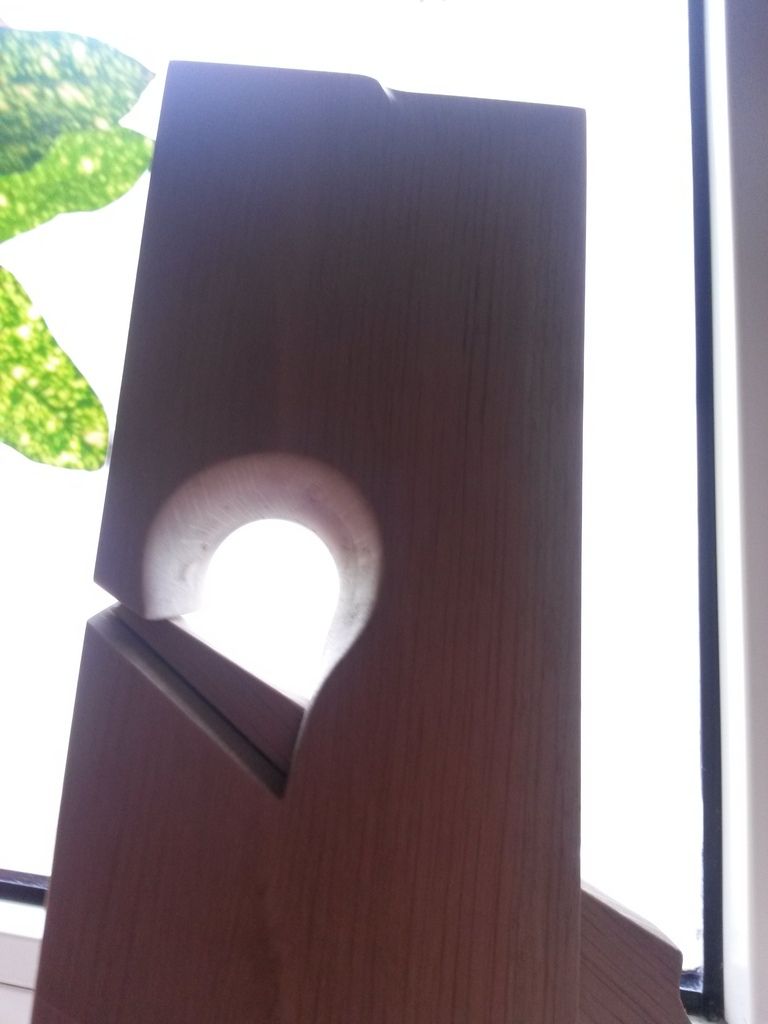 Finished plane: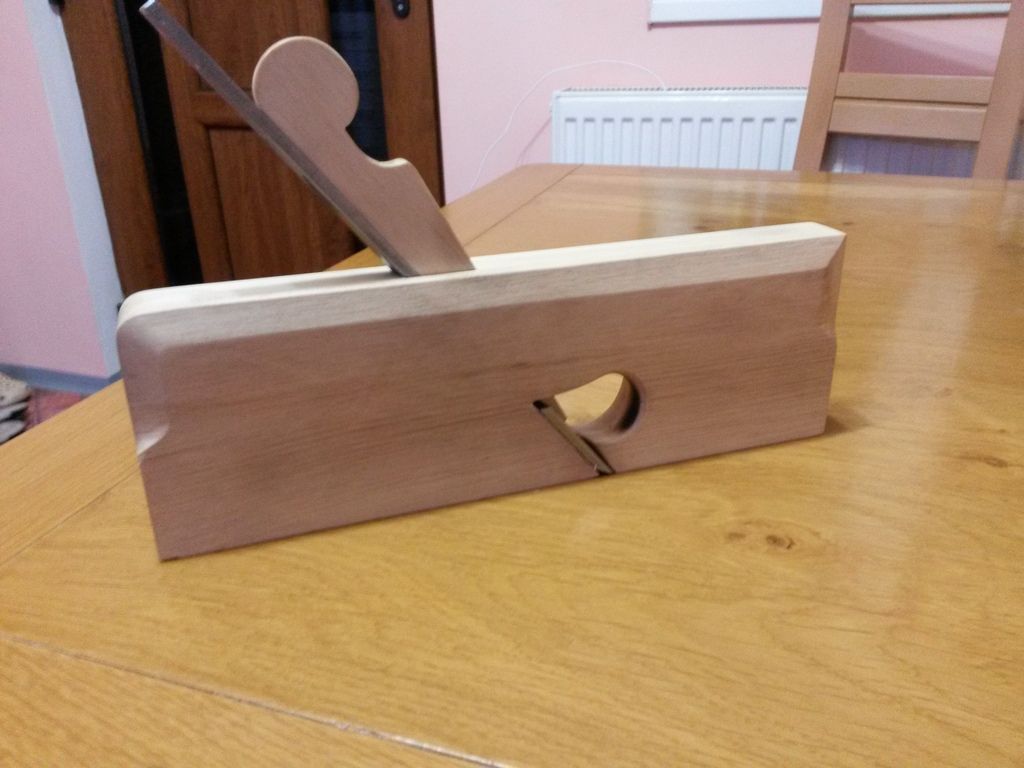 So the final dimensions are 240mm long 80mm tall, 26mm wide the iron is 4mm tool steel with welded mild steel tang, bed angle is 52 degrees and the skew angle is 20degrees, fun project the hardest part was getting the iron bedded lot of scraping and fitting, the blade was difficult to grind because of the angles.
My goal next is to learn how to make a plane from solide beech, first learning to cutt the mortise, my dream is to make a half set of hollow and rounds and a pair of snipes bill planes, need a lot of beech, tool steel and time and practice in the future.
Cheers!!!
---
---
---
---