---
Hey guys! I recently scored a set of the Aldi chisels, and then for father's day I got a Ray Iles mortise chisel. Between those, my old crappy Menards chisels, and the two nice Lie Nielsens I have, my chisels were taking over my tool holder. You can see here:
Plus, I was never super comfortable with the sharp edges hanging out in the open like that, even with the edge protectors on most of them. (Which I lose all the time anyway).
So I drew up some plans and decided I'd make a chisel holder.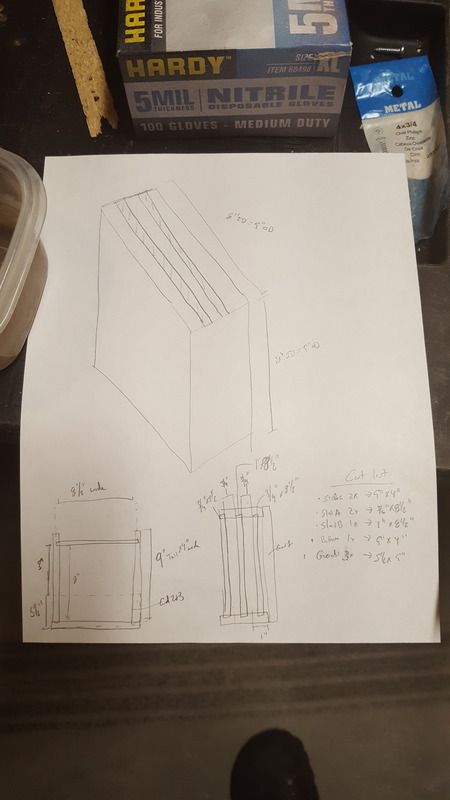 Don't worry, I can't read them either. :)
The whole thing laid out on a single 1' square sheet of 1/2" baltic birch plywood.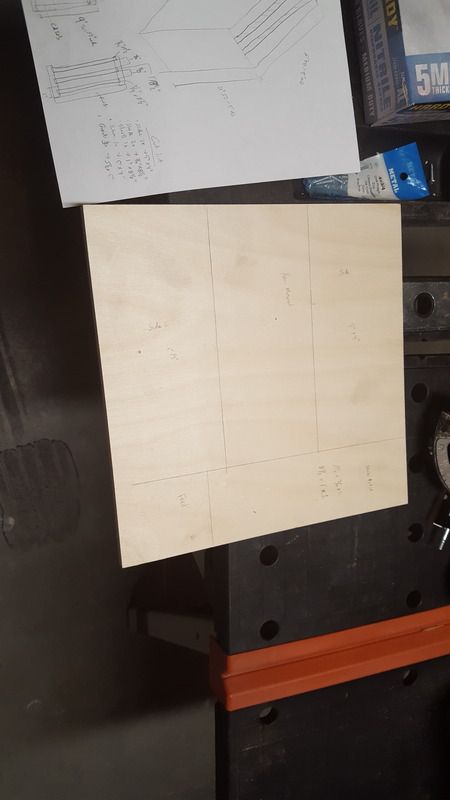 The basic design is two sides, with a dado in it to accept some cross bars. They are spaced 3/4" apart. In hindsight, I could have gone narrower but it still works. the LNs won't fall through if their handles fall off, but its hard to grab them by the socket. My handles are hairsprayed in place and s far so good.
I cut the groove with my brand spanking new Veritas router plane. There was some learning curve there, but it worked out well. And even with the learning curve it didn't take much more time than setting up my router table.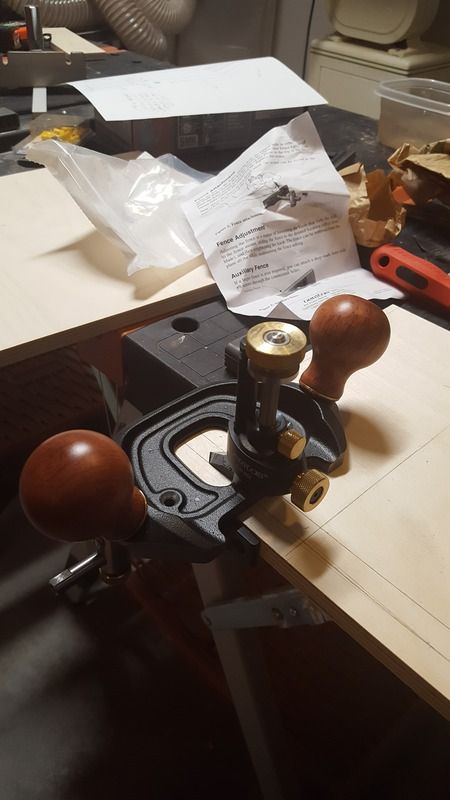 Got everything cut out, then started gluing. Here you can see that I used a little spacer block to make sure the slats stayed where I wanted them as I was getting everything in place. I glued the ends, put a brad in to help hold it, and then removed the spacer before the glue dried.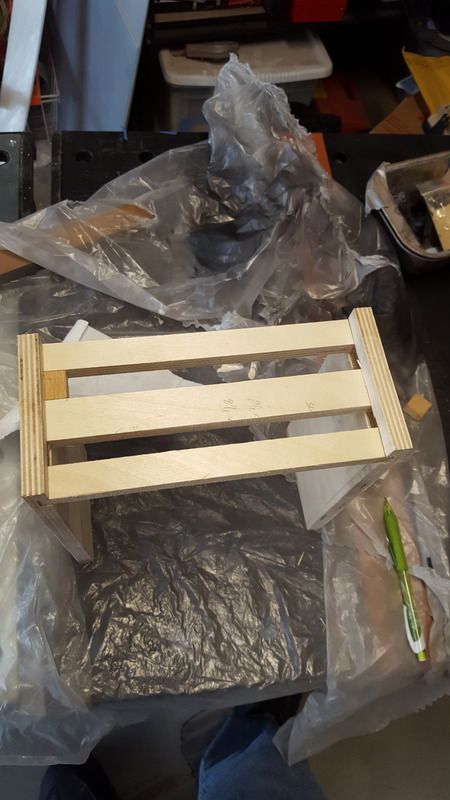 The final task was to put on the front, which serves mainly to keep your hands away from the sharp edges, and also is cut at a 45 degree angle on top. This cleat is so in the future, if I get even more chisels, I can hang a secondary rack off of it. The back is also a french cleat which hangs the piece from my wall. I left it tall so the chisels wouldn't want to tip too far off the back (turns out, they are pretty stable in there anyway). Plus it kind of looks like a little work bench that way. :)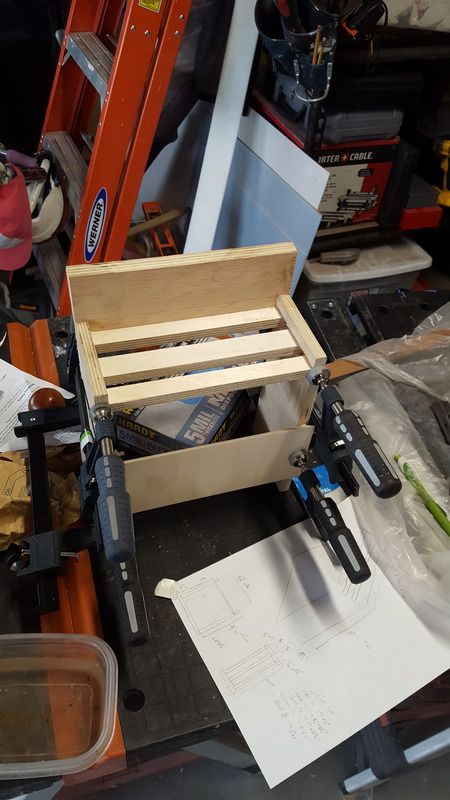 In the end, it sits nicely on the wall with my chisels in place. It also is stable enough that I can pick it up and stand it on my bench when I am working on something. (See the second picture in the gallery).
I paid $2 for the baltic birch plywood, and had some french cleat stock left from the home depot plywood I used to trim out the garage/shop area cleat system. I valued that at $1. Total $3. And I spent about an hour and a half putting it together (including some learning curve on the router plane). I was quite happy to do this project without my power router. Its a valuable tool, but loud, messy and dangerous.
-Brian
-- Part of engineering is to know when to put your calculator down and pick up your tools.
---
---
---
---