---
This one went down to the wire as I started it late. Got it finished today.
A couple of months ago I found three rather battered Sabatier chef knives – all minus their scales …
This is how they looked when new ..

These are good quality knives and were not worthy of such an end to their lives.
I had this idea that I could bring them back to life. A little differently (of course – that's where the fun lies. These may be a Christmas gift, but the pleasure is partly in the making).
So I ground away the steel handles (avert your eyes if squeamish)...
Ground away the front bolster for a ferrule ..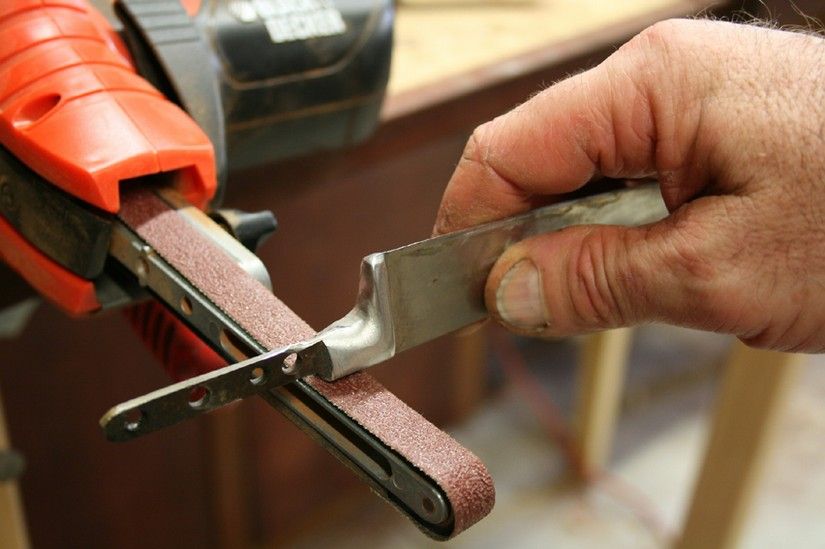 .. and turned new handles out of Rock She-oak. This wood has the most amazing fiddleback figure. And this is what appeared …
I managed to get the knives done last Sunday. Today I built my first knife block out of Jarrah. The finish for both knives and knife block is a little buffing oil followed by Shellawax.
Thanks for sharing it with me.
Merry Christmas all!
Regards from Perth
Derek
-- Buildiing furniture, and reviewing and building tools at http://www.inthewoodshop.com
---
---
---
---