---
We added a gas fireplace to our family room this fall. This was a pretty big undertaking for us, and required that a "chase" be built off the back of the house, 45' of gas line, the fireplace installation, hearth, and mantel. Originally I was going to hire the gas line and fireplace installation, but to save money I ended up doing it myself. The mantel is primarily QSWO, but also has some plain red oak interspersed.
Below are the updated pics with the surround tiles installed: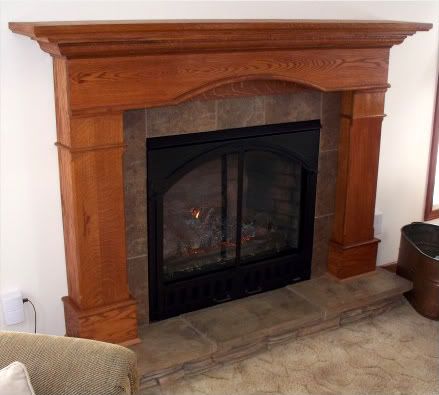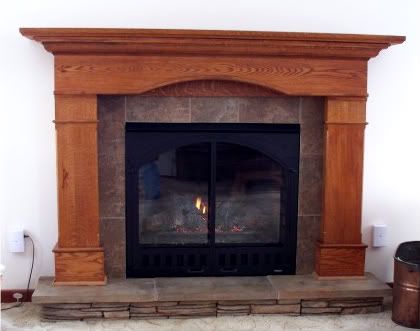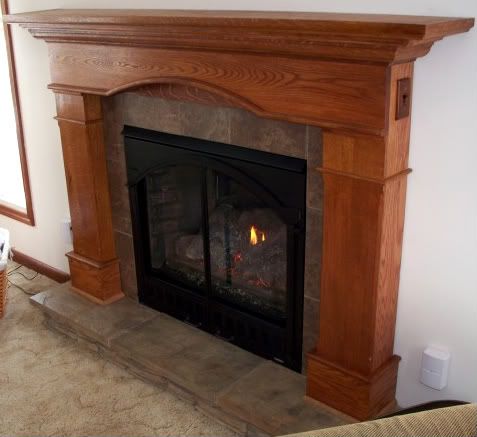 -- Happiness is like wetting your pants...everyone can see it, but only you can feel the warmth....
---
---
---
---