---
I built this vanity for my wife for her birthday. I based the design off a picture of a vanity I saw online, though I altered it a good deal. it is made of African Mahogany and tiger maple. The top is sort of a shadow box, with the main portion of the top sliding out, so she can add her own decor to the piece. The table top and drawer bottom were veneered with maple veneer. The color of the veneer was much yellower than the solid maple, so I had to mix my own stain from walnut to get the colors to match. The mahogany from the legs was also a very different color from the rest of the mahogany. A little red mahogany stain got a very close match. The remainder of the finish is a coat of seal-a-cell, and multiple coats of semi-gloss arm-r-seal.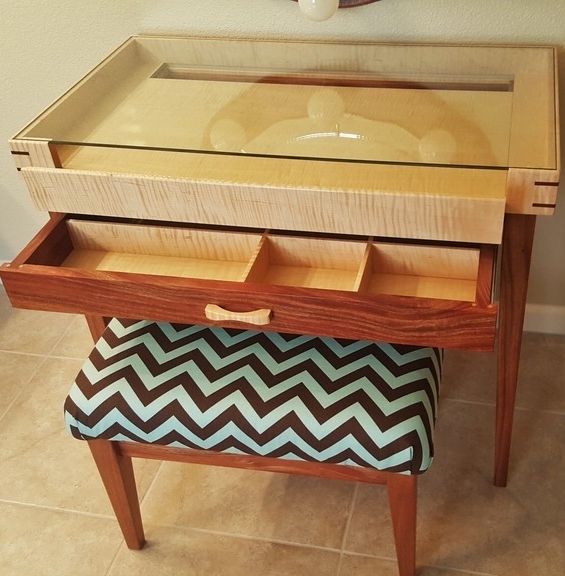 I upholstered the bench seat myself – a first. It came out pretty well, using teal chevron fabric that she currently likes a lot.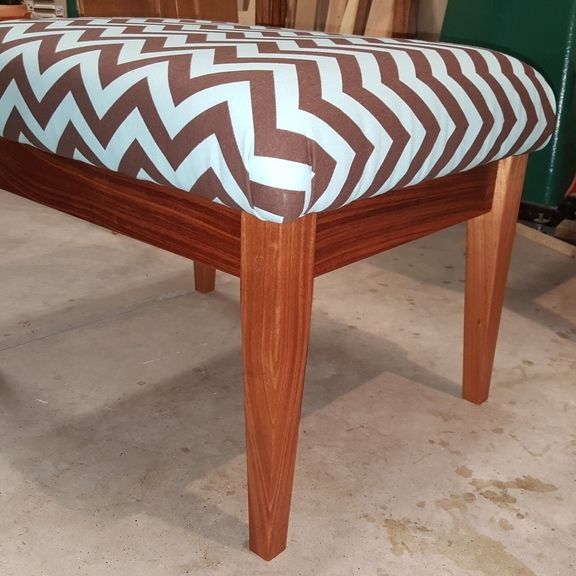 A little reinforcement: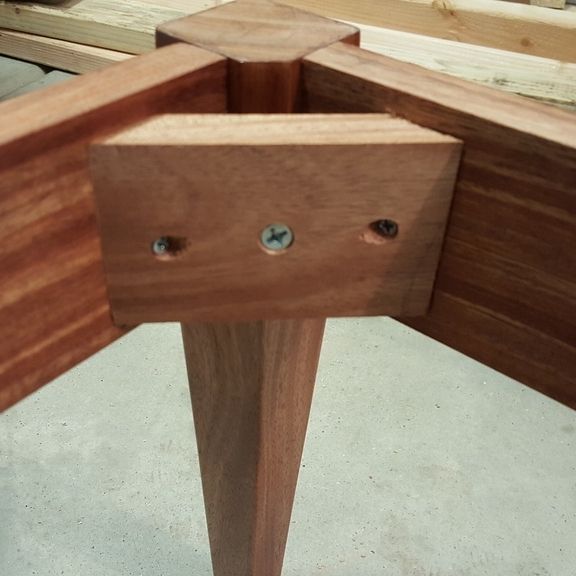 I found the mirror at an antique shop. I framed it with more mahogany, following the contours of the mirror.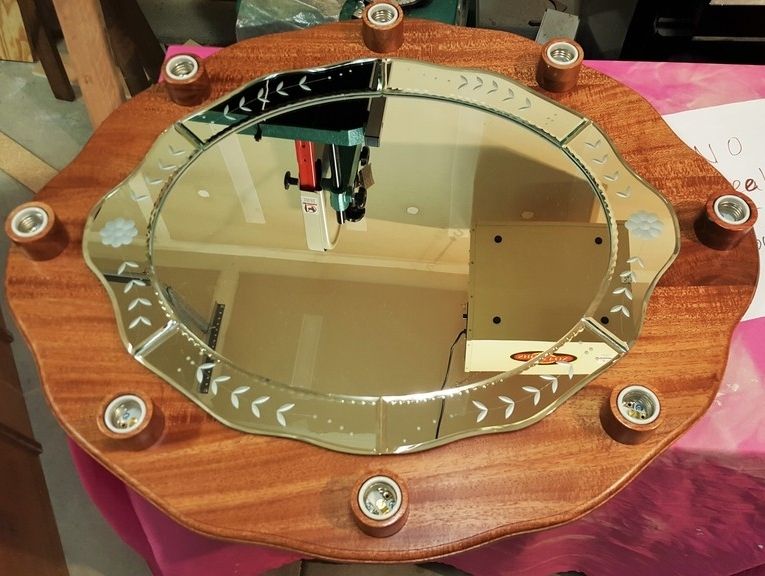 Here's the glue-up of the backing/frame for the mirror.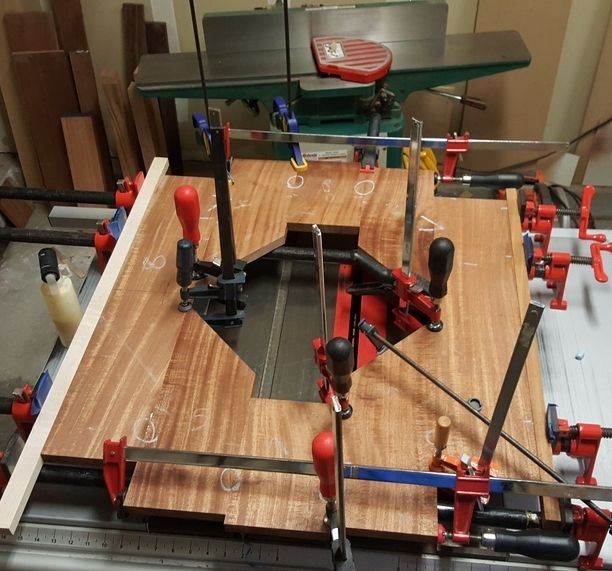 I used regular porcelain light sockets for the lights. I turned on the lathe sleeves from scraps from the frame to cover the sockets.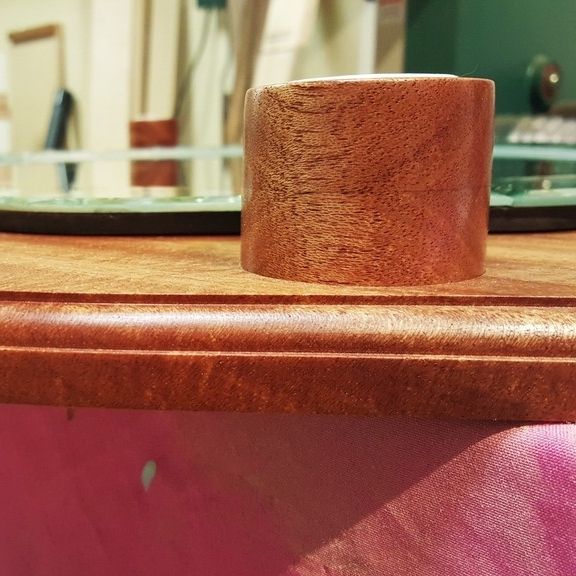 And here's what the back looks like with the wiring. I added a dimmer switch in the wall behind the mirror, which is operated by a small remote control.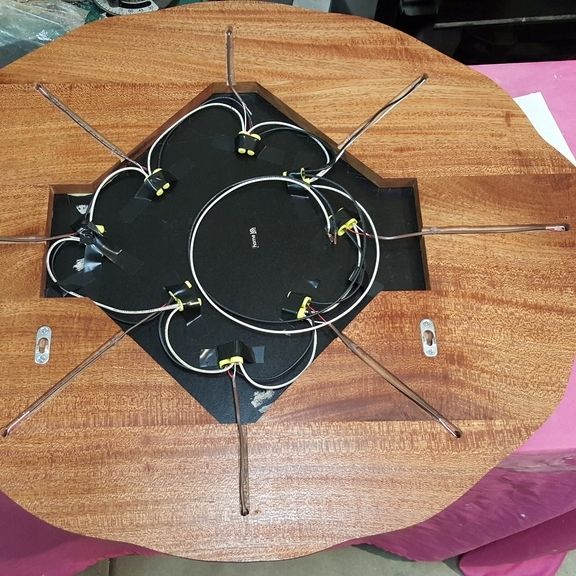 I had a hard time getting pictures in the bathroom that show the color and grain patterns. Here's a good one from the shop. Splines reinforce the miter joints of the maple top.
A view of the drawer fully extended, with solid maple dividers that can be removed.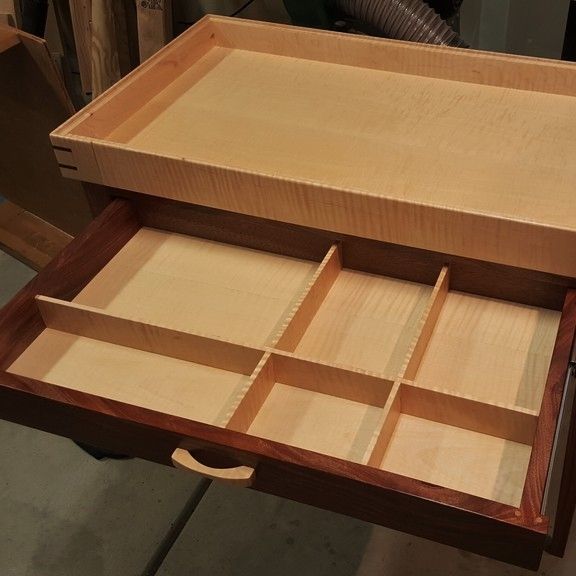 I used a simple butt joint for the drawer, reinforced with a dowel inserted vertically into the joint. I don't know what it's called, but it should be plenty strong and prevent the joint from pulling apart.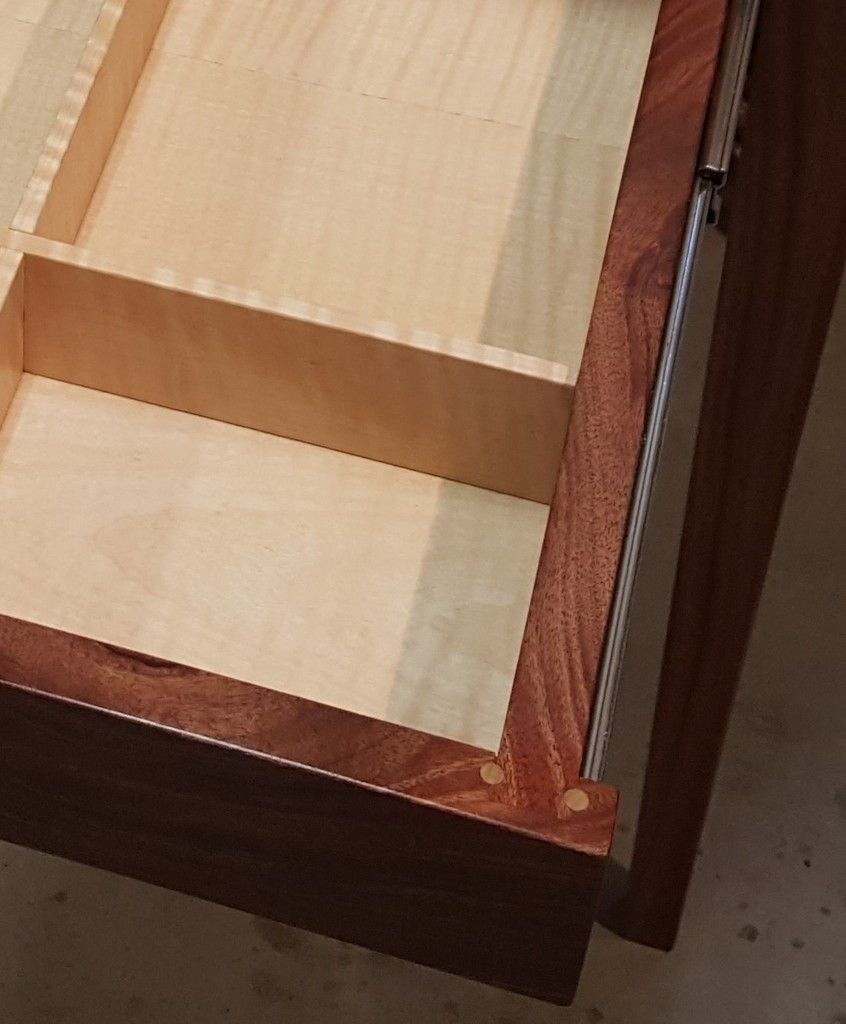 Joinery is mortise and tenon, except for the piece that connects the legs in the front above the drawer – hand cut dovetail.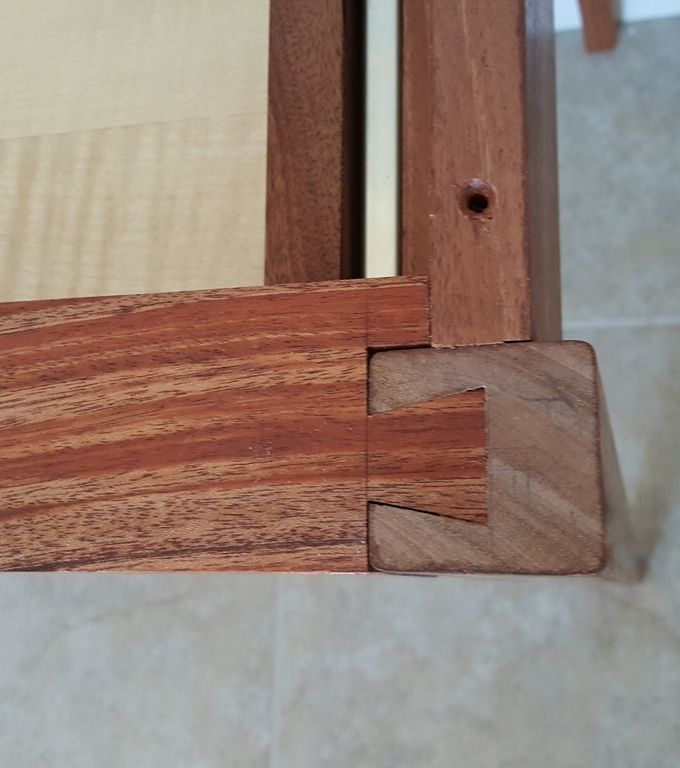 One area where I messed up big time was measurements for the top. I intended to have the maple top overhang the mahogany by an inch on all sides. I calculated wrong, and only ended up with about 1/4" in the front, with no overhang in the back. That was disappointing, but it still ended up looking good. I don't think this mistake stands out too much, at least not to a woodworker.
Sorry for the poor cropping of the photos. The website won't display pictures linked from photobucket in landscape orientation. Very annoying. So I had to go through and re-crop everything after posting.
---
---
---
---