---
For a long time my "Honey-Do" list has included a way to hang all the horse tack (reigns, bridles, cordeos, whips, etc) along the wall. Well, I eventually got to it a few days ago, and finished it yesterday except for the saddle stands.
As Marc Spagnuolo recently posted, French cleats are very versatile and strong.
Here is my process in a nutshell.
Take an old tar pole fence post and cut it into suitable lengths and split them down the center.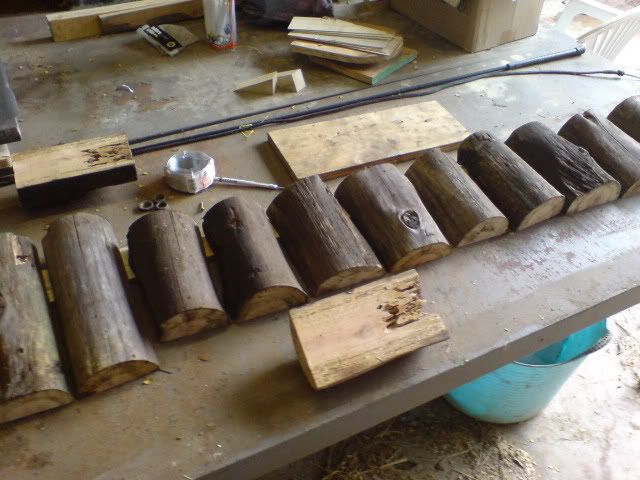 .
Throw away the pieces that cannot be used.


Note the pretty wood on the left after a brief sanding.
Trim the half-logs as desired, and cut a notch in the end to suit the wall cleat, and attach a small brace under the hanger.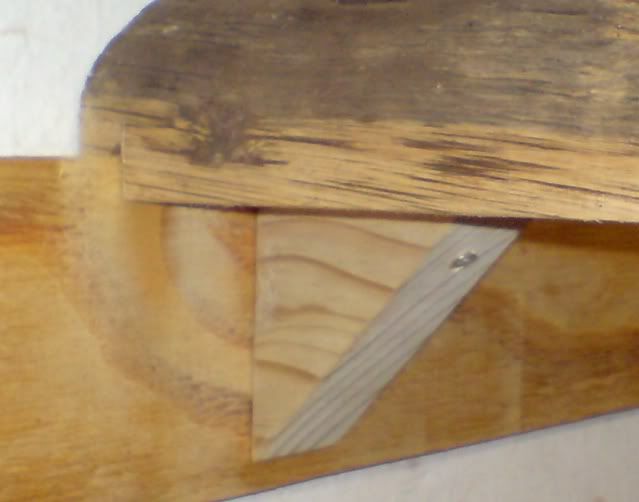 .
A total of about 5 hours and that's one more items off the Honey-Do list.
And yes, she is very chuffed with it.
-- I may be schizophrenic, but at least I have each other.
---
---
---
---