---
Taking the show on the road. Most of this door was made in the shop, but it took several hours on site to demo the old door, to mortise for the hinges, install jambs, install door stops, and paint touch ups. I work slow, and it takes me a lot of time to get it plumb, level, square, and tight! Used a dime to set tolerances. (about 1/16") The payoff is when the door closer operates perfectly, with no slamming.
Design Considerations:
Exterior installation. Illinois winters, big humidity changes. 1-3/8" thick Cedar wood, thick enough for mortised lockset. Stainless steel hinges, exterior fasteners. Painted to match existing porch. Stiles are 4-1/4" with 2-1/2" deep mortises. Top rail is 4-1/4", bottom rail is 7". Rail tenons are haunched 2-1/2". Tightbond III exterior PVA glue.
New is a 31/64 Dado clean out bit, and hinge mortise jig.

The router bit has a bearing that rides on a hinge mortise jig and fense that is clamped to the door and jamb. The bit is mounted on a "trim router with a really nice led light so you can see what you are doing. Just a quick clean up with a chisel, and you get a perfect, fast mortise. The only challenge is figuring out how to clamp the jig to the work securely and have enough room for the router.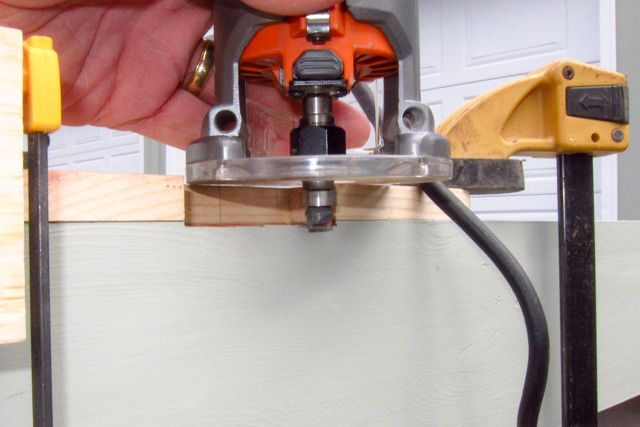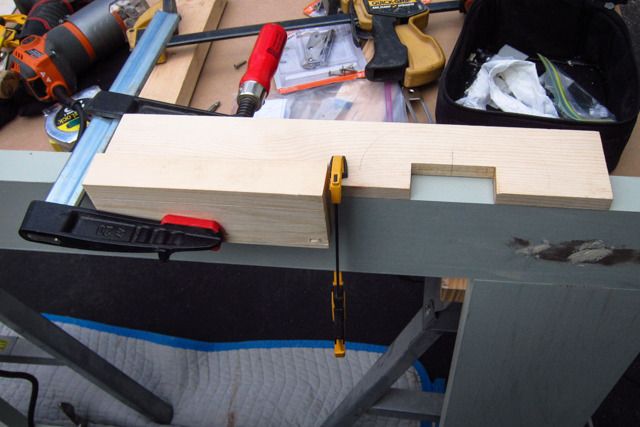 Hinge jig is from Shop notes #128 page 29.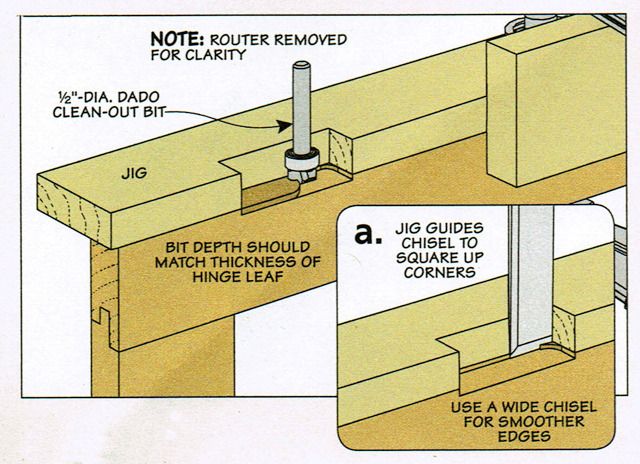 .
.
.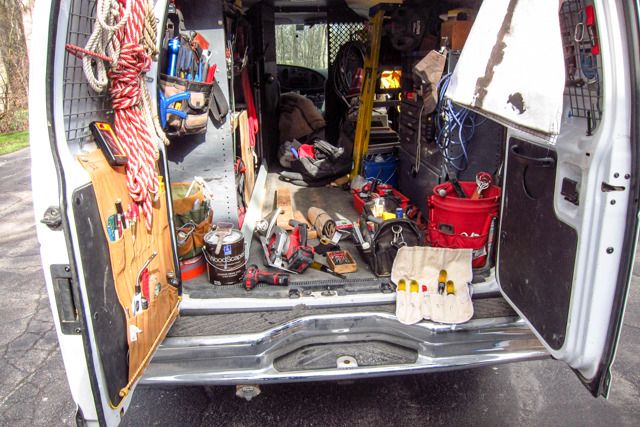 Commissioning the van is a challenge. I always forget something,this time it was the glue and sandpaper! Weather was sunny and around 55 degrees. A good day to install this door.
.
.


Thanks for looking.
-- JJ - Northern Illinois
---
---
---
---