---
I have been working on bunk beds for my two boys for almost a year now. I have had a lot of interruptions in the mean time, but am finally done. This is my first time working from a formal plan, and given my penchant to deviate from any plan, this was difficult for me. My one big mistake was I added a 2 inches to the posts, thinking it would help with storing stuff underneath. Well it turns out that in a bunk bed situation, if there is 2 extra inches on the top and 2 extra inches on the bottom, your ladder comes up 4" short. Oh well, maybe I will build a longer one. Maybe.
I had a couple cracks to cover up so I decided to give butterfly inlays a try. I wanted them to be artistic and hand cut. I feel I did ok, but the first two had a horrible form. I added to them to improve them, but I still don't like them. The more I did, the better they got though. The boy wanted them everywhere. He may regret that when he is a teenager, but for now thats what he gets.
The plan called for 6/4 boards but that was out of my price range. Cherry shorts on the other hand were on sale and in my budget. So I glued them together and made 6/4 boards. I used polyurthane glue for the board glue up & hide glue for the joinery. The plan called for blind tenons with bolts but I opted for wedged through tenons. For finish, I sprayed General Finishes pre-catalyzed water based urethane and I did it in the spray booth at work ( I work at a body shop ) All in all, very pleased with how it came out, but not as pleased as my 4yr old. He has been spending a lot of time up there. He loves it.
For now, we just have the little guys crib stuffed under the top bunk. It works and clears up some floor space.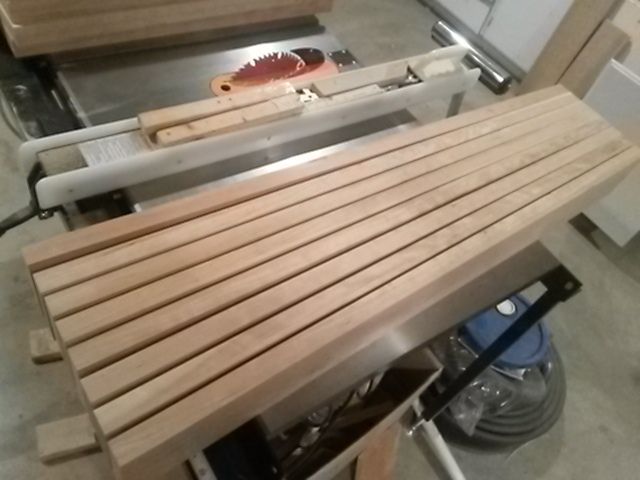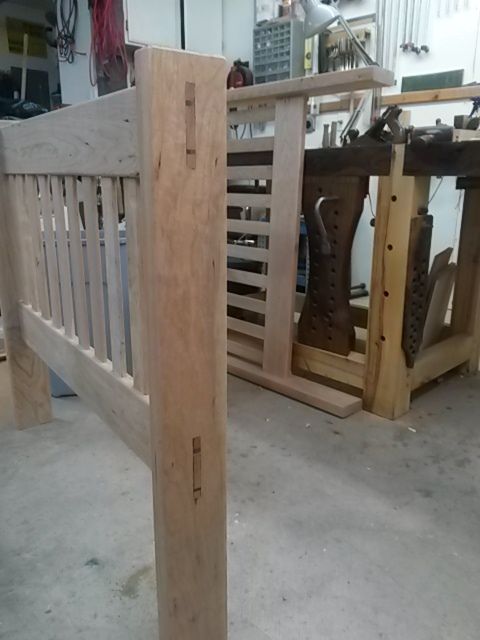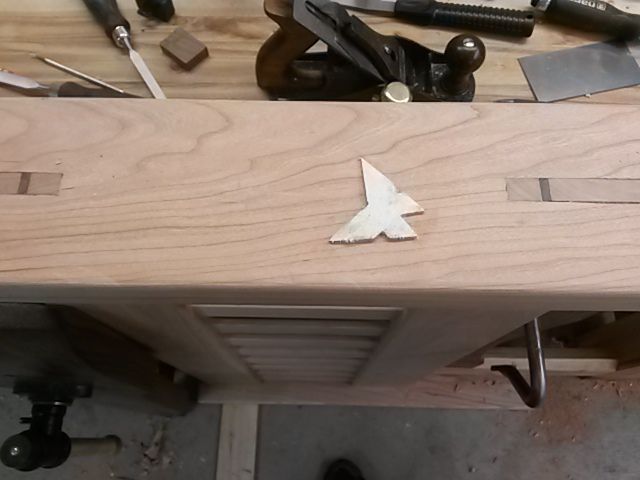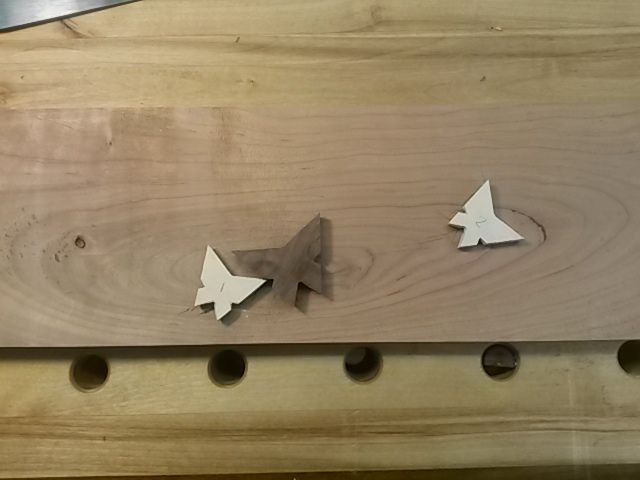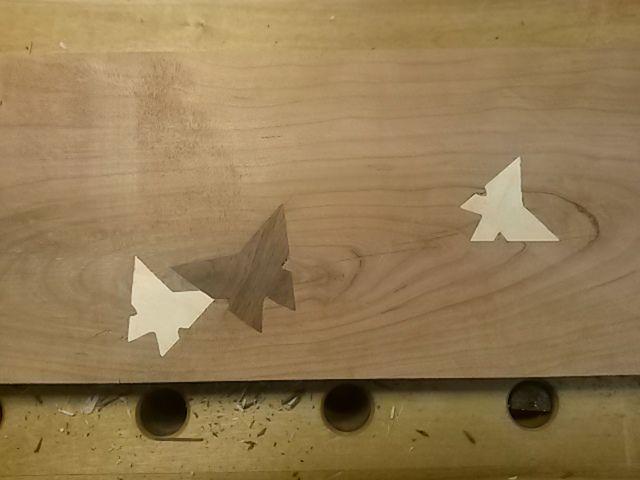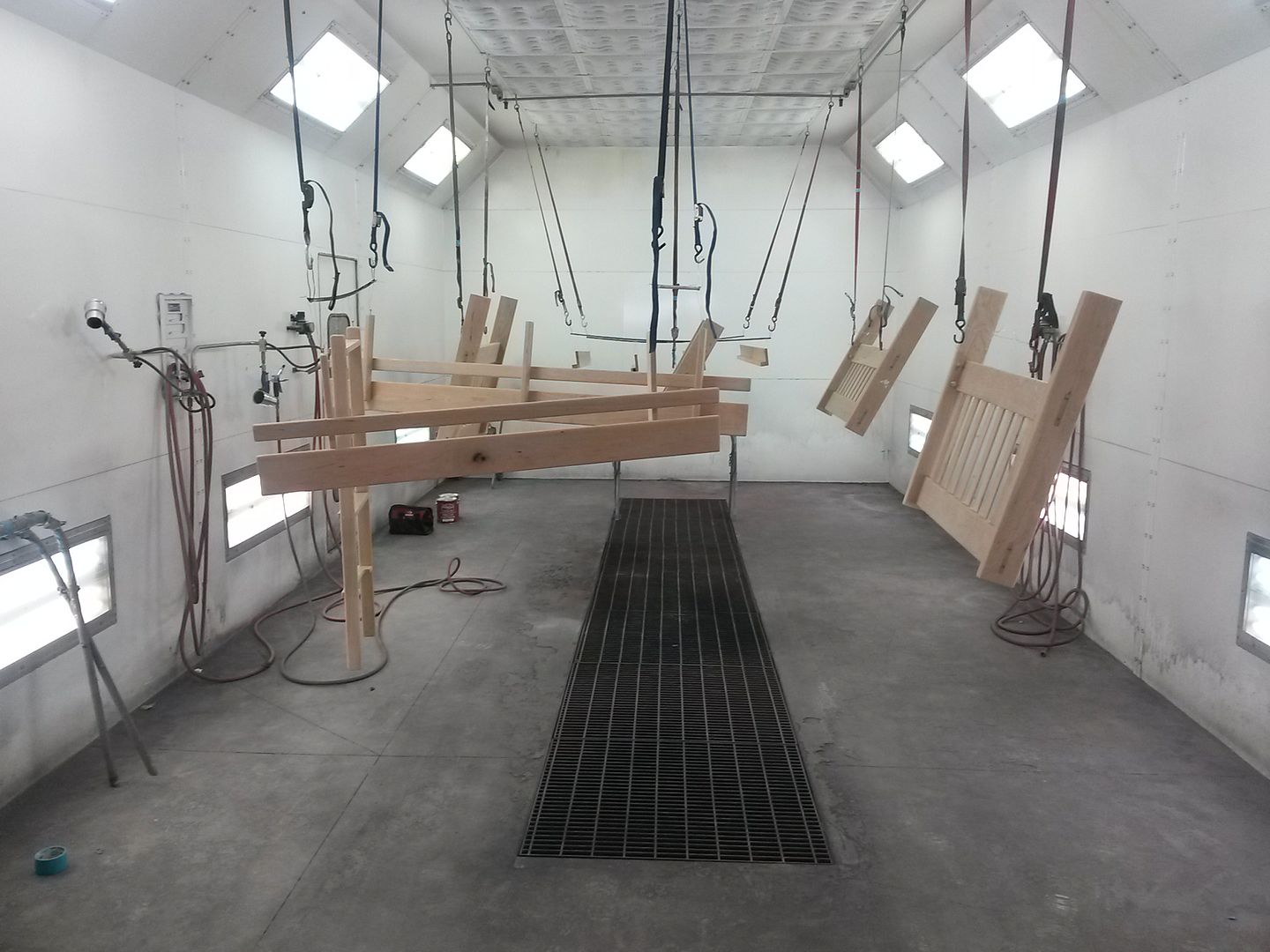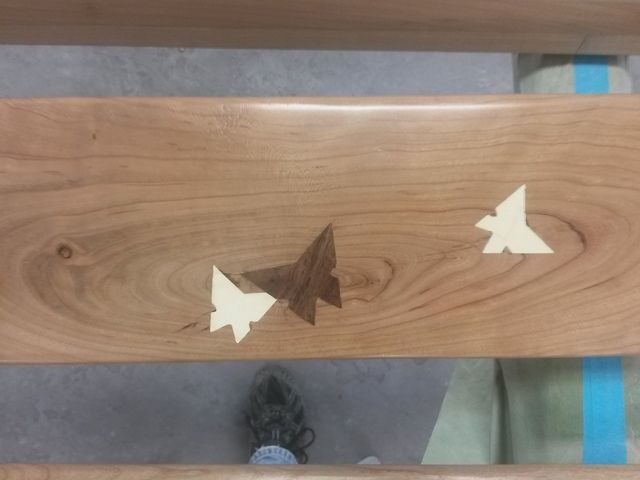 This is his happy face! :D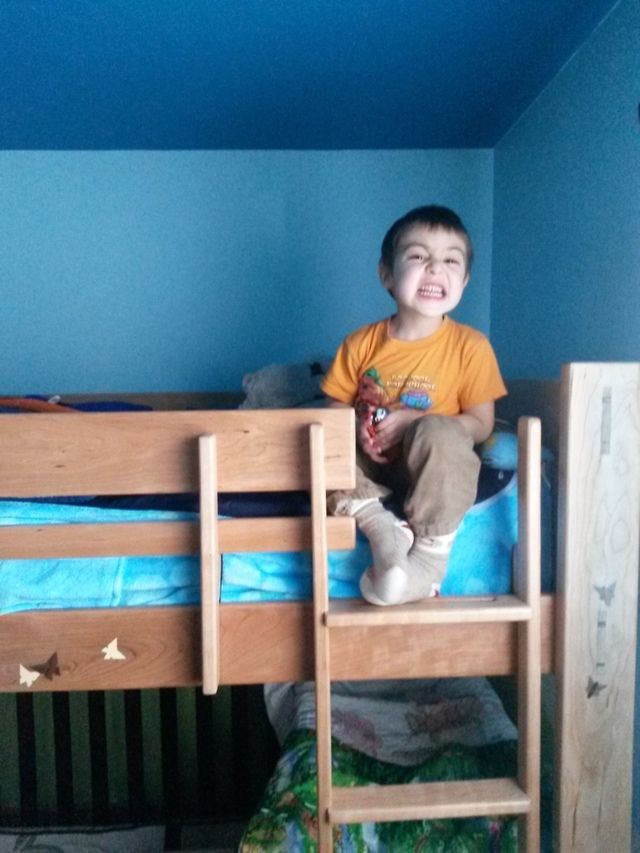 -- In theory there is no difference between theory and practice. In practice there is.
---
---
---
---