---
The first serious relief carving I am attempting. It is about 8 inches tall and almost 3 wide the carving that is.
Done in Basswood. Am making 2 opposites of the same so when this is cleaned up I need to start on the second.
or I may be wasting my own time. Comments let me know if I should continue…..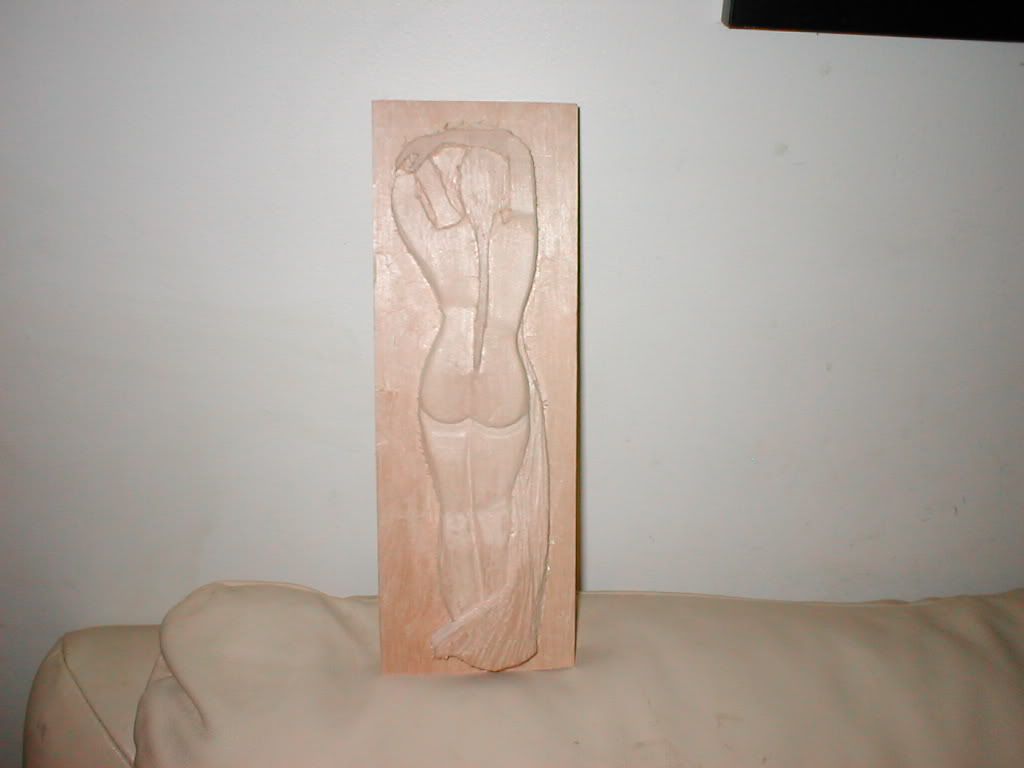 -- Measure once cut twice....oh wait....ooops.
---
---
---
---