---
I believe it was back in January 2009 when I posted this question about how to cut a groove in a leg.
So how do I do this?
http://lumberjocks.com/topics/6088
About 2 weeks later I got the job done with the help of all my LJ friends.

This is how I did it.
http://lumberjocks.com/topics/6199
You see . . . I had used SU to mock up this table and wanted to build it. I wanted to build something a little different.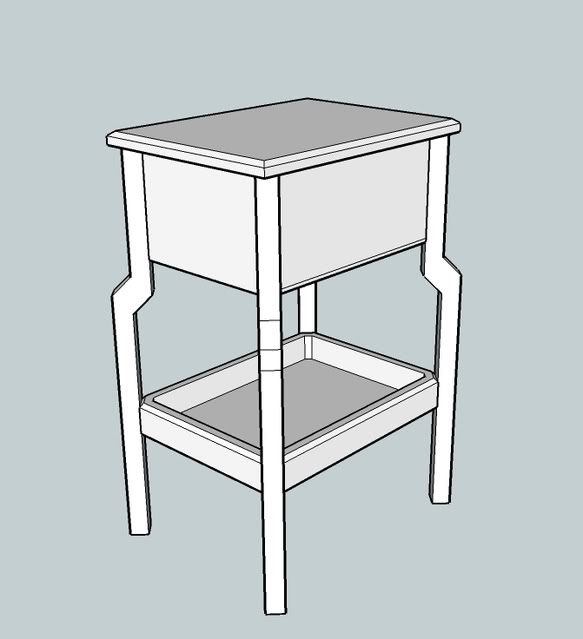 The lumber I picked up was construction grade 2×10x8 spruce at HD. I picked through the stuff and found some heartwood (I believe that is what you call it) that was pinkish in colour. I thought it was purdy looking.
I spent several weeks picking away at the project. I used my band saw with disastrous results as I did not realize the table was at 15 degrees when resawing and the non resawing blade was fighting me all the way. I managed to save the resawn boards by planning them a little thinner than I wanted.
I made a new purchase with this project . . . box-slotting bit from Lee Valley. What a neat little addition to my bit collection. http://www.leevalley.com/wood/page.aspx?c=1&p=47818&cat=1,46168,46176
After building the tables DW looked at them and said they look creepy. She said they looked like something from War of the Worlds and the tables would come alive and would walk around making the sound "click, click, click, click, click". Now that I look at the pictures I can sort of see it.
They have been sitting around in the shop all summer just waiting for an owner. DW was speaking to one of our friends who have 2 little girls who need new furniture. These were the same little girls I made the table set for http://lumberjocks.com/projects/4086. So they will now be Christmas gifts once we girlify them.
I am aware that joinery is not perfect and the tops bowed over the summer . . . but hey . . . the little girls will not mind.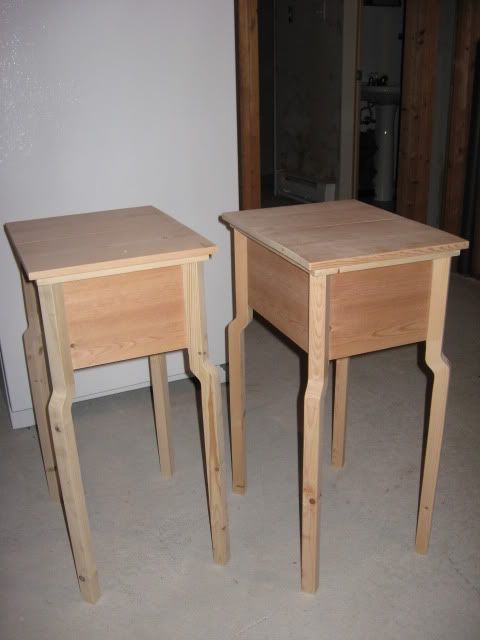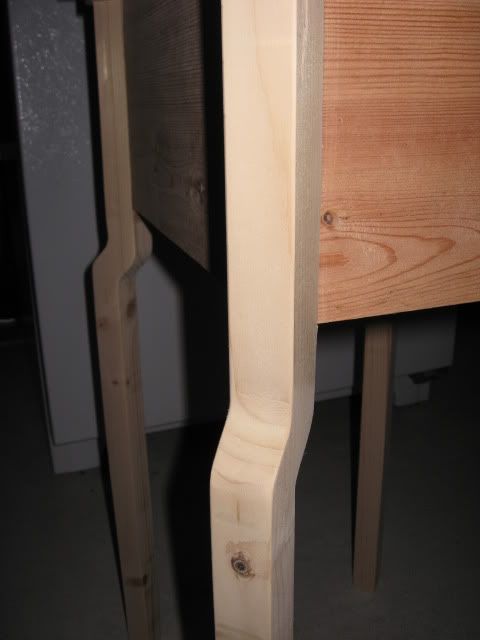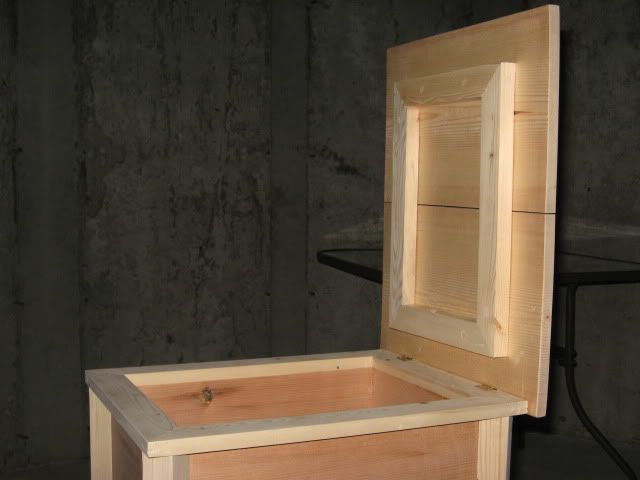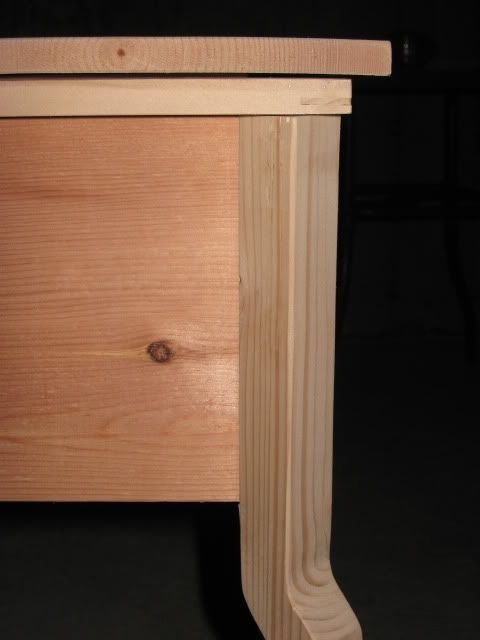 -- BLOG - http://www.colorfulcanary.com/search/label/Zuki
---
---
---
---