---
Hi, I decided to make a a pair of chairs based on the danish designer Poul Jensen.
I have previously made one but always fancied a pair.
Thought that i might share some pics i took along the way…
The wood this time was the sides from old mahogany English Billiard (pool) tables. And as before a centre core of White Oak.
Finished with polyurethane varnish.
Gluing up the oak and mahogany for the sides pieces.

Timber prepped

Layout of template

Working out angles for the side pieces

Ibiult this jig especially to get repeatable mortices for the sides pieces to be joined together, previously i had used dowels but this was too time c
Testing loose tenons:

arms prepped

cutting the angles where they join onto the rest of the side frame.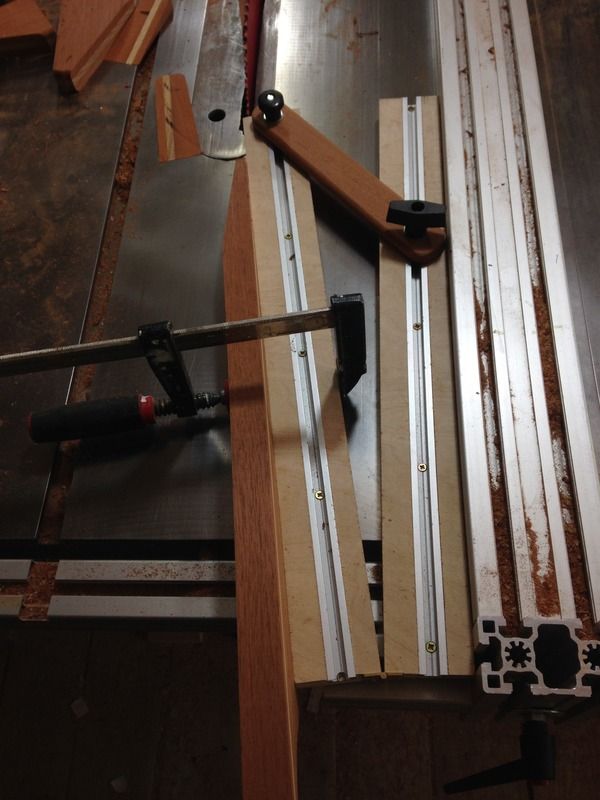 Parts ready

Flattening/thining the back of the arms.

Rasping lines and cutting

Hardest bit of the project gluing the arms to the rest of the frame. No easy way to do this.

Back assembled

sanded and varnished

Cutting the legs to the correct height

Finished almost…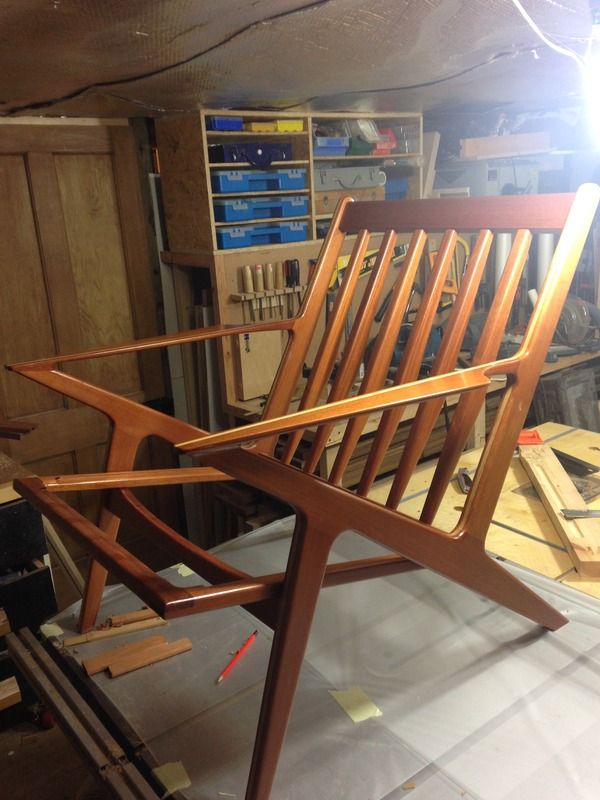 Previous project: http://lumberjocks.com/projects/148946
---
---
---
---