---
This is a sofa table I have just completed as a house warming gift for some friends. I was planning to build a cabinet as a tribute to Jim Krenov, having recently received one of his smoothers, but they asked for a sofa table, having seen and liked one I made for our home. So I designed and built this table in a style that I thought would be representative of JK.
This was also the first time I have worked with (American) Cherry, which is the top of the table. This began life as a single board that I discovered at a salvage yard. It was bandsawn into four boards, jointed and matched for grain. Planing this was fun … soft and easy to work compared to the local stuff.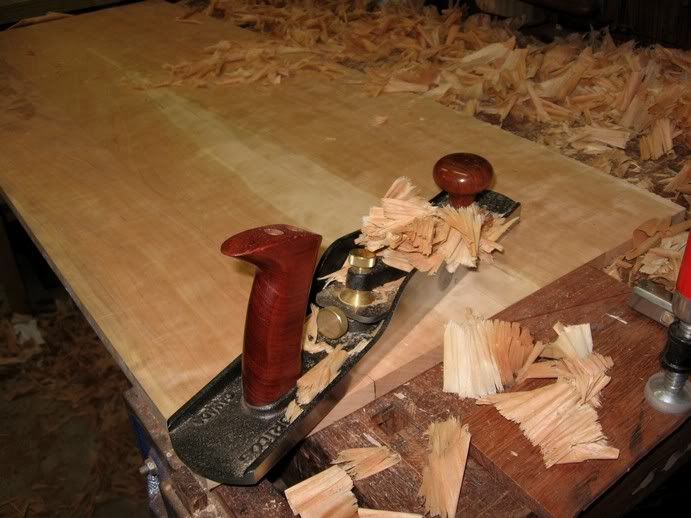 Anyway, here is the final table. The base is Jarrah. Height is 760mm (30") and the top is 1200mm (nearly 48") long. The finish is shellac and wax for the base, and shellac, danish oil and Shellawax for the top. All joints are pinned mortice-and-tenon.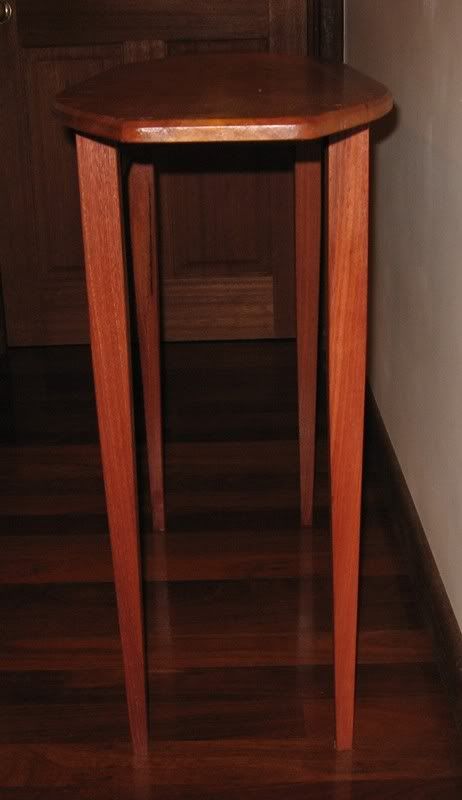 And a close up of the front stretcher – I almost forgot to take this one, hence the glue on the tenons!
In all, this project took about 4 weekends.
Thanks for looking.
Regards from Perth
Derek
-- Buildiing furniture, and reviewing and building tools at http://www.inthewoodshop.com
---
---
---
---