---
The topic of this contest worked out great for what I had planned for my wife's anniversary present. Later this month she and I will celebrate 23 years together and she has been after me for a while asking for a bench for our back yard. I made a pair of benches for my mother, so now it was her turn.
As I have stated in some other posts, I volunteer at a local historical park. The park surrounds the only remaining navigable part of the Union Canal, and also is home to the oldest existing transportation tunnel in the United States (opened 1825). Keeping up with the grounds takes the most amount of time, and the most amount of work. One thing that does not work well with a canal are trees falling into the canal. During the winter months, trees that are in danger of falling into the canal are removed. It is for this reason that I obtained the wood that I used to make this garden bench. This particular tree (Ailanthus) was growing out of the bank and leaning over the canal: so much so that it had to go. It was cut down and pulled up the bank so someone could haul it away for firewood. I got to it before the firewood fiends could.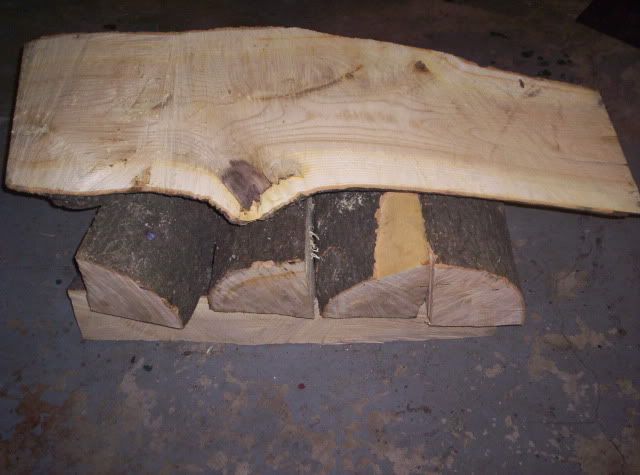 I cut a four foot section with plans for this project in the future, and took the rest for good measure: someday it is going to be a canoe. The wood is hard, heavy, and easy to work: very similar to ash. Did I mention it is heavy? It was a lot of fun to make, and I used some of my tools that don't see that much use. I had to plane the surface for several hours to get rid of all the chainsaw marks.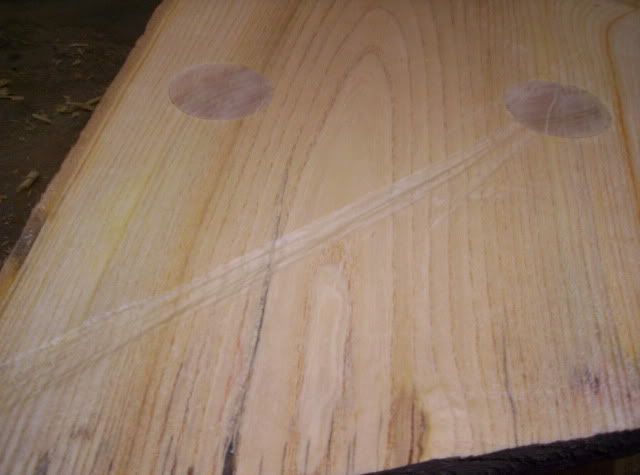 When I hear "Garden Bench" I think rugged and weathered: I believe I have built the rugged part, now to let Mother Nature do her thing. Tell me what you think.
-- Brian, Lebanon PA, If you aren't having fun doing it, find something else to do.
---
---
---
---