---
I've been working on this for a while. I couldn't find any detailed plans, so I kind of played it by ear. The front legs are joined to the top piece at 98.5 degree angle. Everything is joined with pocket screws and glue. I never used pocket screws before, but it was much easier than trying to do mortise and tenon joints on 6" tall 8/4 lumber. The shelves are joined to the legs from underneath, so the joinery isn't too noticeable with the maple plugs (though it is quite a bit darker than the shelf lumber.
To pop the grain on the maple, I applied a coat of garnett shellac and sanded it back. Only the shellac was old and immediately clogged the paper. So I had to use a card scraper to scrape most of the shellac off, then slooooowly sand the rest of the way. I probably had 40 hours of just scraping and sanding on this project. Not fun!
For the finish I applied a coat of General Finishes Seal-a-Cell, then two coats of gloss Arm-R-Seal, then a coat of satin. In the past when using this finish I would wipe it on and leave it there, than sand back. This time I wiped off each coat before it started to get tacky. The result is a really nice in-the-wood finish, as opposed to having a clearly thick finish on top. Turned out really good.
It's in three segments set next to each other – the two tall side pieces and then the low console for under the 60" TV.
I need to do more cord management, and wife gets to fill a bunch of shelves with knick-knacks, but here it is.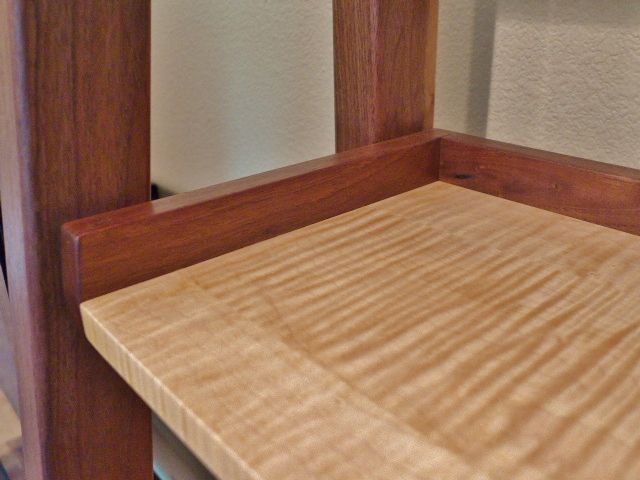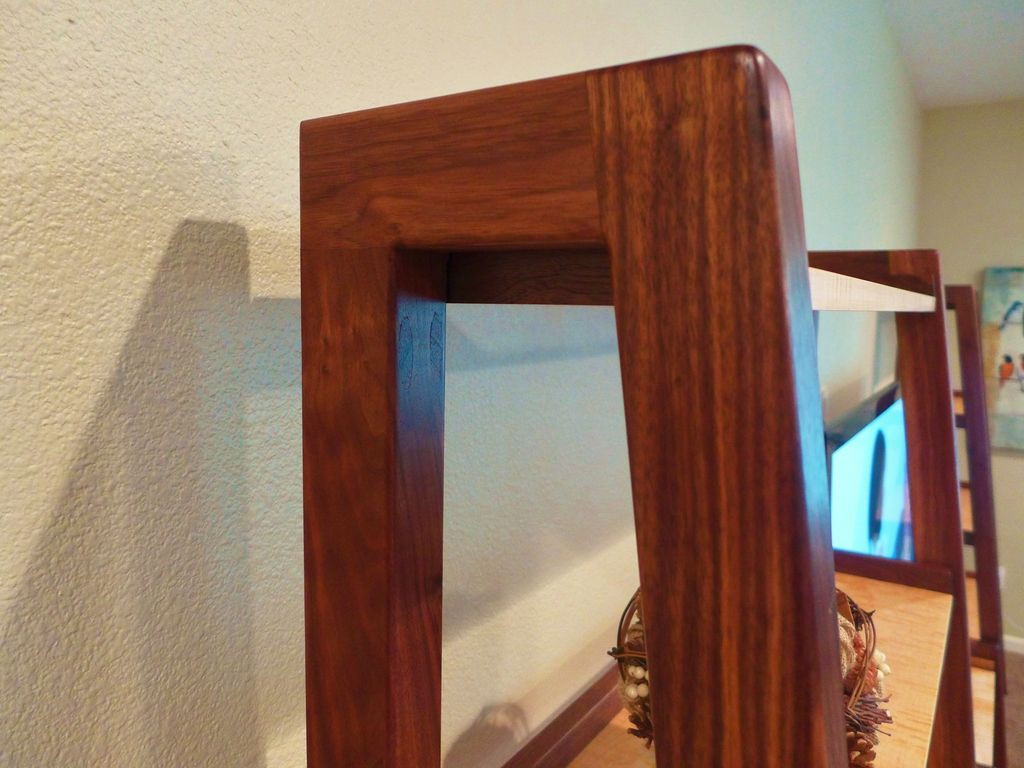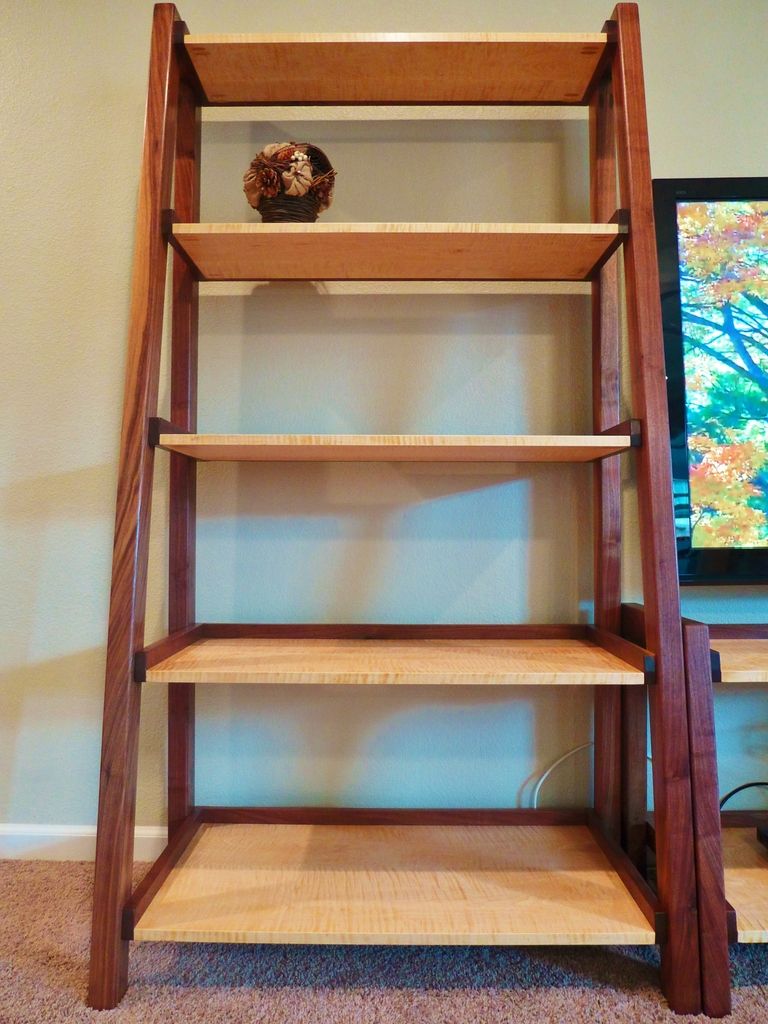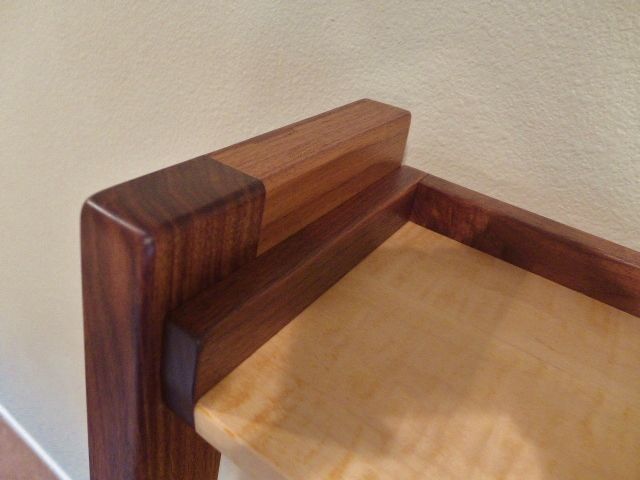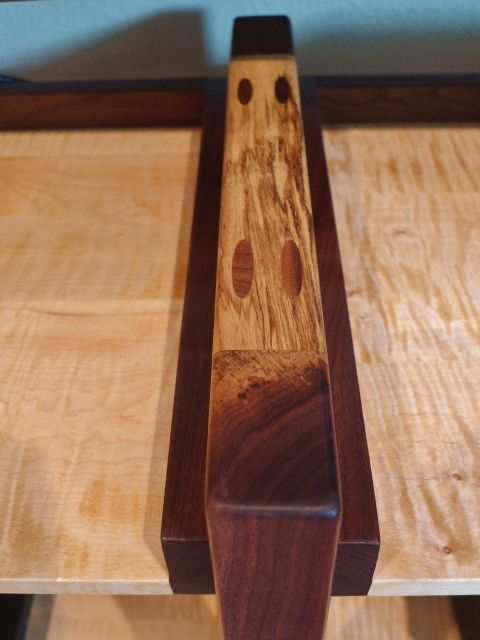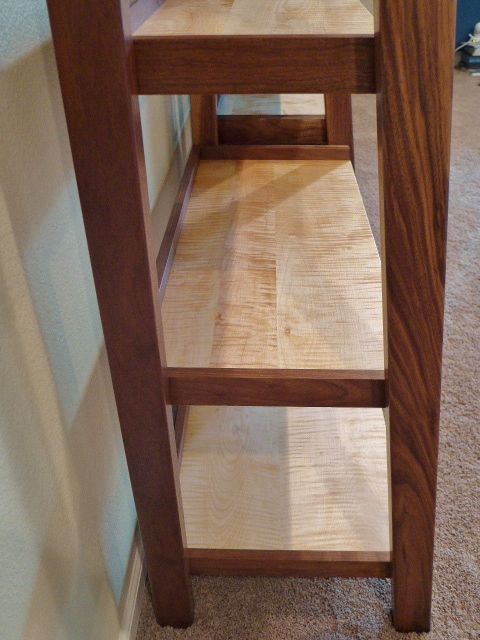 ---
---
---
---