---
this is for all of you that asked for a how to with this design ,
and moshel thank you for waiting so long .
the process is rather simple ,
like many of my designs .
i usualy use liquid epoxy as it does not make the pieces warp .
and am carefull not to drag the pieces thru the glue ,
as this makes a glue line and can " tweek " the pieces ,
making it hard as the design progresses to keep them aligned .
start with a circle jig ,
the cross is the pivot.
with edge rail and center somewhere close to it .
and slghtly behind cut line of bandsaw blade .
the point of the finished piece wants to be slightly over from tangent ,
as the point need to be strong and not feathered .
all wood wants to be straight and ripped the same.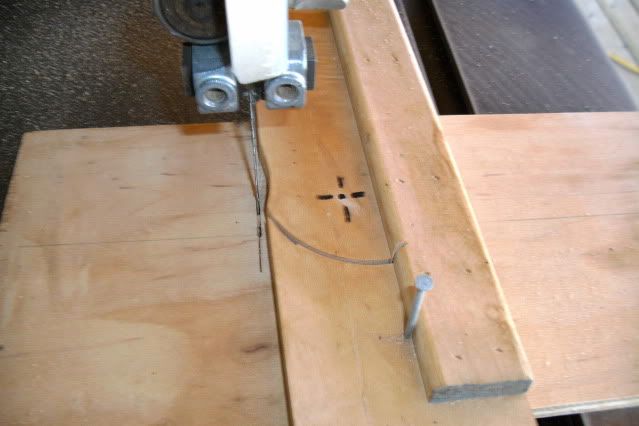 the nail in the jig is the stop,
it only is in top slider board.
it can be where you want it ,
but i've found that you want the pieces to be proportional .
to long , or to fat ,
and the design looks to bloated .
pivot the jig , and save the end piece ,
if you want to use it for trimming for edge .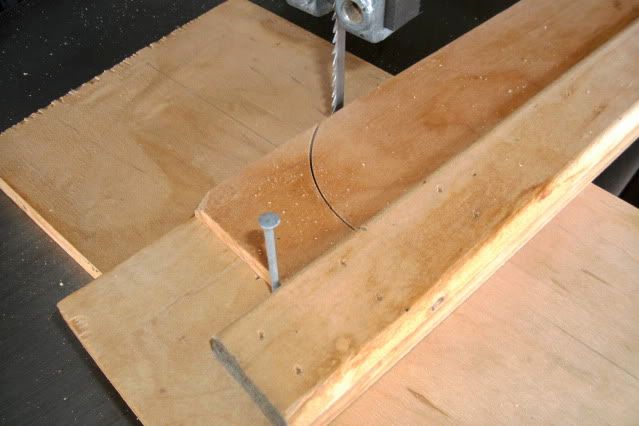 slide board forward , and to stop , and pivot again .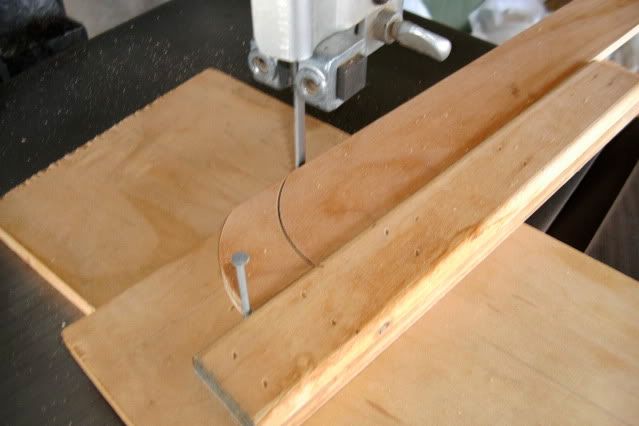 for a sequential run in the parts ,
stack them in sequence and make piles of them ,
then lay out from bottom forward to place them in their
original place in board.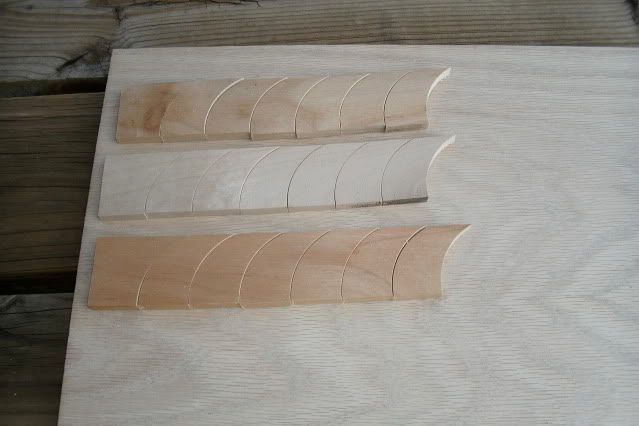 flip every other one ,
and fit together.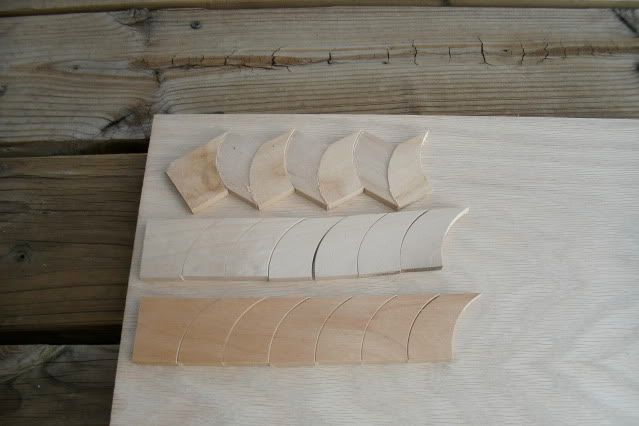 procced with all rows .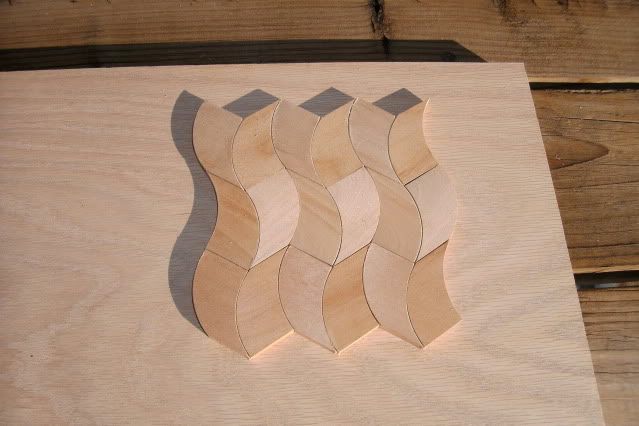 if you want to make the design random ,
make as many pieces of mixed woods and place haphazardly in field.
this is another picture of the design up close .
this one is sequential also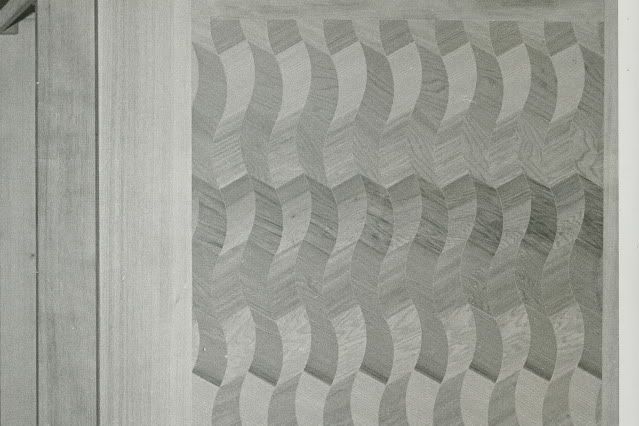 -- david - only thru kindness can this world be whole . If we don't succeed we run the risk of failure. Dan Quayle
---
---
---
---