---
I just finished building these two chairs just in time for my wife's birthday. She was pretty excited as they replace a cheap, broken, plastic adirondack chair. We can finally enjoy our back deck a little more.
They are constructed entirely out of Jatoba, which if I might add, is a beautiful wood. This was the first time I used it and I am very happy with it's outcome. It is a very hard wood, but not too much more difficult to work with than hard maple. I found a picture of these chairs online, and I built these as duplicates. They fold up for easy storage inside in the winter as we get a lot of snow in Michigan.
I finished it with 6 coats of teak oil. The oil really brought out the color and livened it up. I'll probably wipe on a new coat or two every year to keep the color.
I'm curious to see how much darker they will become from sitting in the sun in the next few months.
Update – March 2012
It's been about 3 years since I've built these. Still look great. Hardly any cracking. I absolutely love this wood. But, for the past year and a half, they have sat in a covered, screened in porch. So the elements have not had much of a chance to take effect in that time. I have also not oiled them ever since I placed them in the porch. They are in need of some teak oil. They will look brand new after that.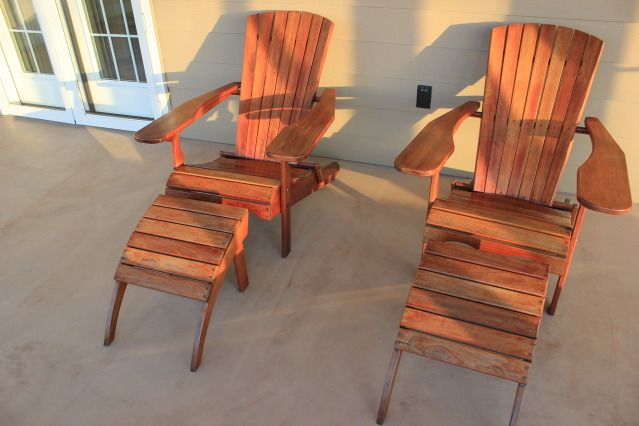 Thanks for looking
-- Thepps - Freeburg, IL
---
---
---
---