---
This is the smoother I made for Wolfdaddy for the swap. As usual of late, there is much thanks to other LJs for the inspiration. The block of walnut came from LJ BRK and the whole thing is made from the one piece. (pic 5) The adjsting hammer is a knockoff of one I received from LJ Woodcox, although his is nicer. This one does have the matching walnut handle. The iron is an old forged Shapton that is easily 3/16 thick at the cutting end. It has a lot of years left in it. The chipbreaker is the one it came with and other than an evapo bath, regrind and sharpen, they are as found. The iron is bed at 50 degrees to help with the more unruly grains. The front knob I tried to capture the infill feel, but I carved it till it fit my hand. The rear tote resembles a Stanley, but again, altered to fit. I sent the whole thing away with a bottle of local beer, something LJ 7'er did for me in the Mallet swap and I thought was over the top class. So I stole that idea too.
The downside was that during the milling of the tote, I was using a new to me router. It would not hold a bit the first and second pass were fine, but on the third pass, the bit started walking out. I had a fair amount of patchwork to do, but luckily I had plenty of similar grained wood to work with.
Enjoy Wolfdaddy!!!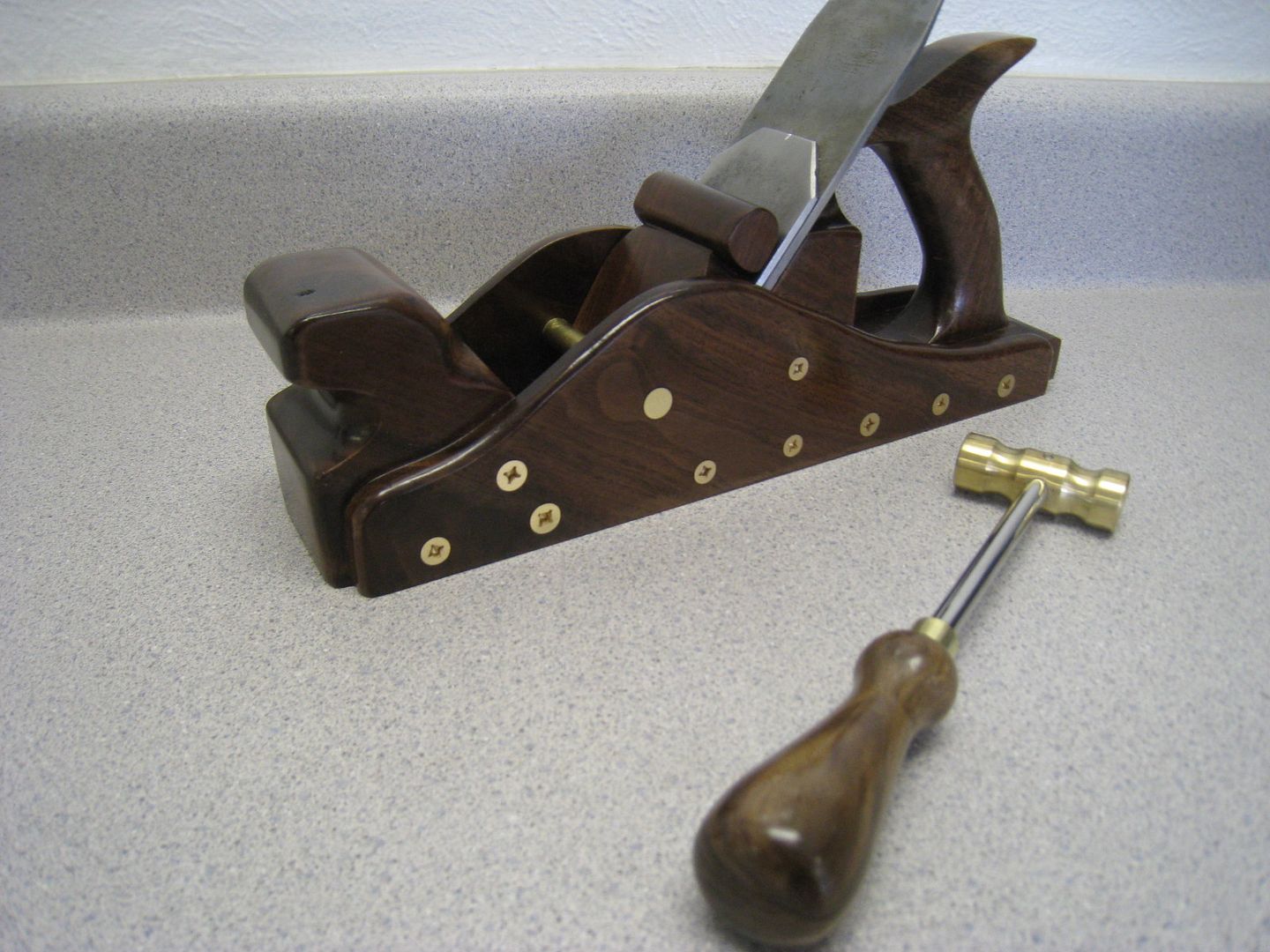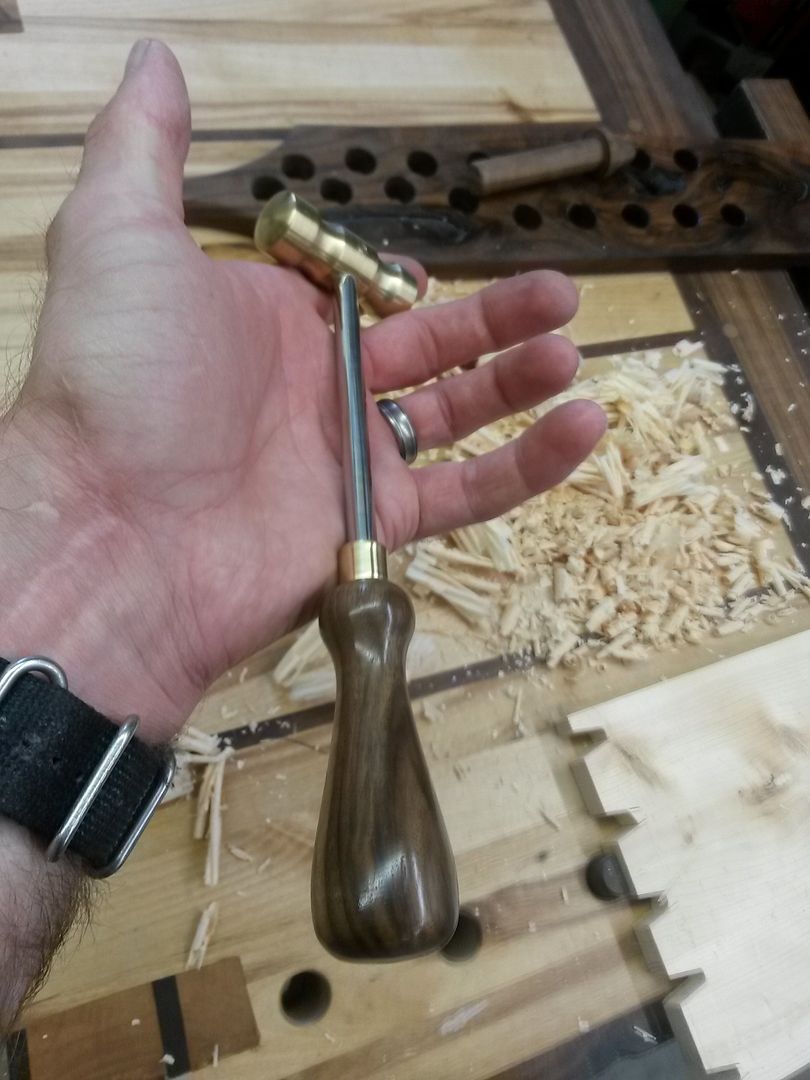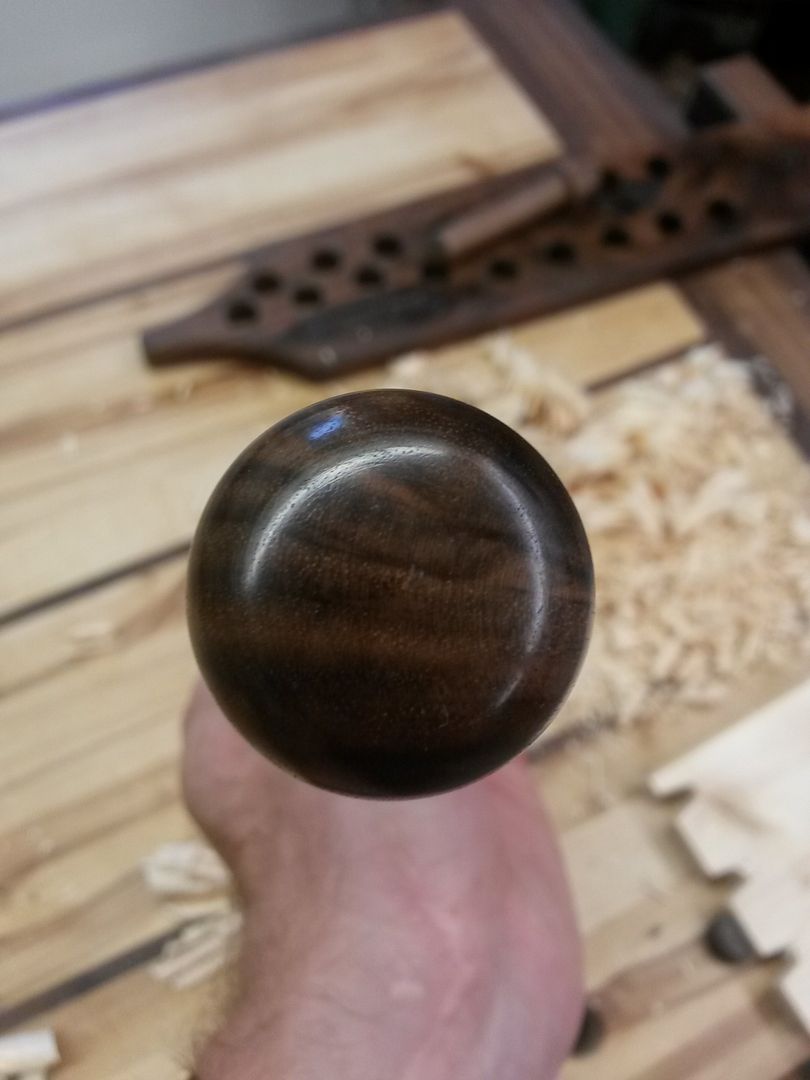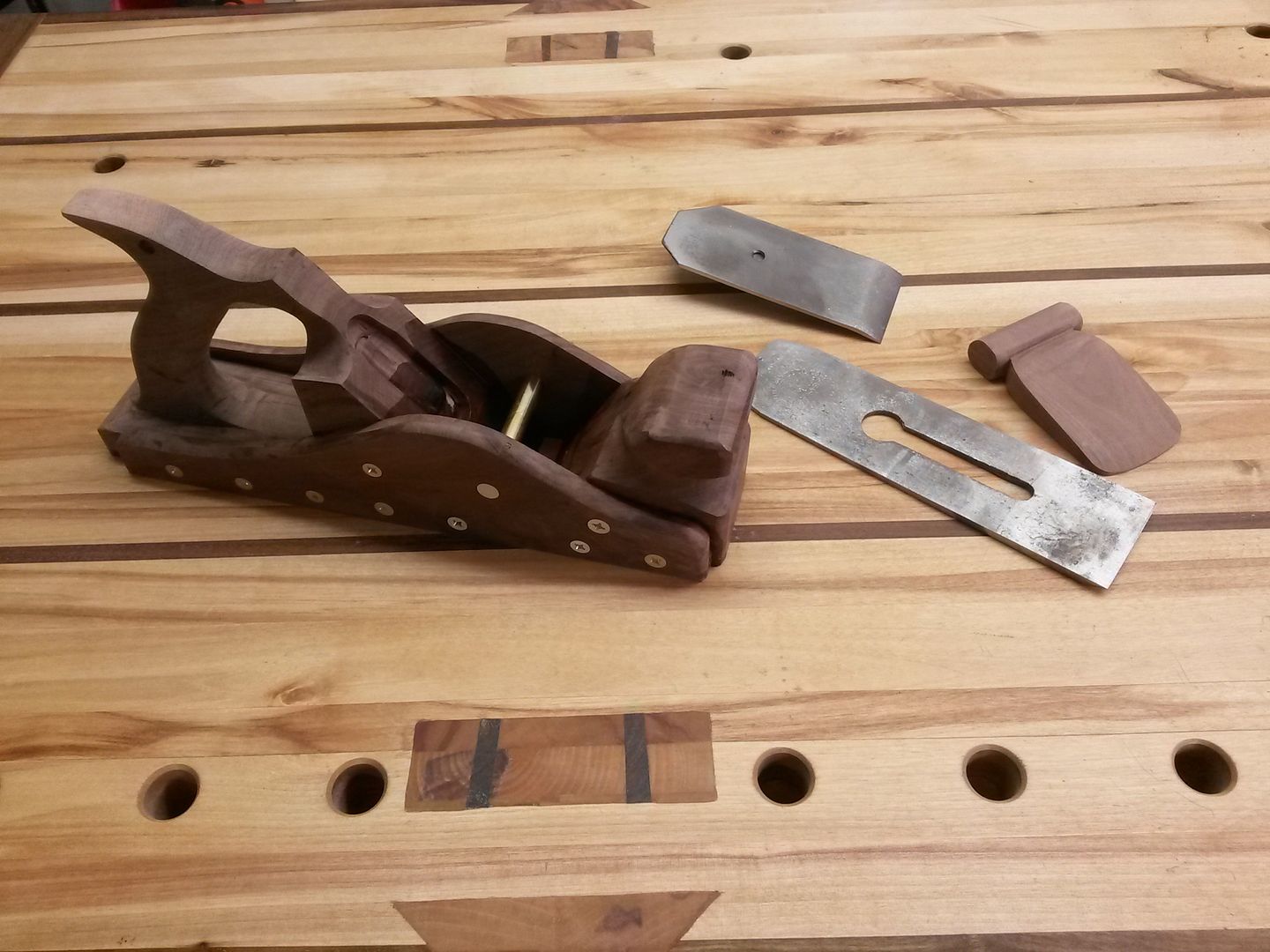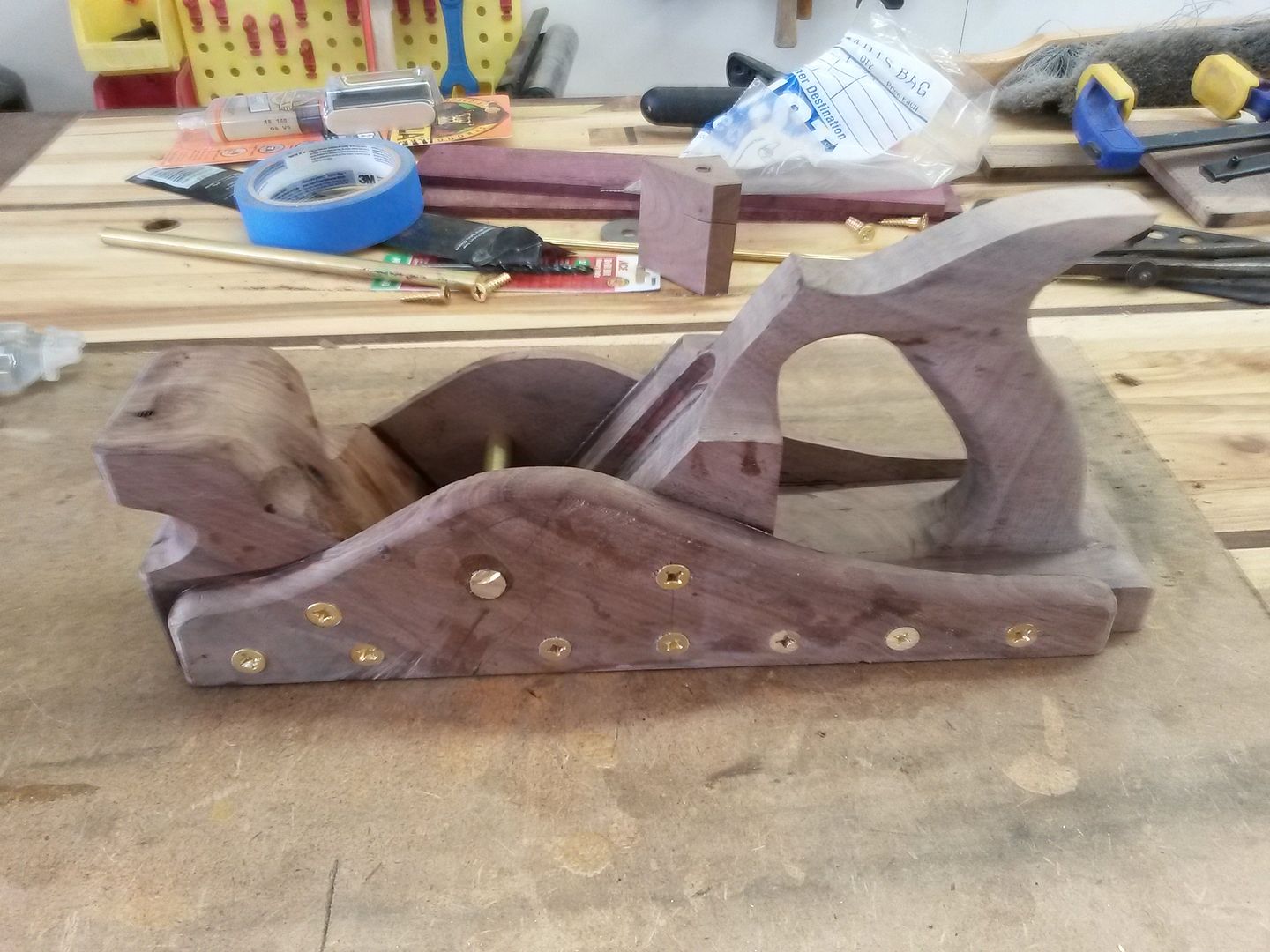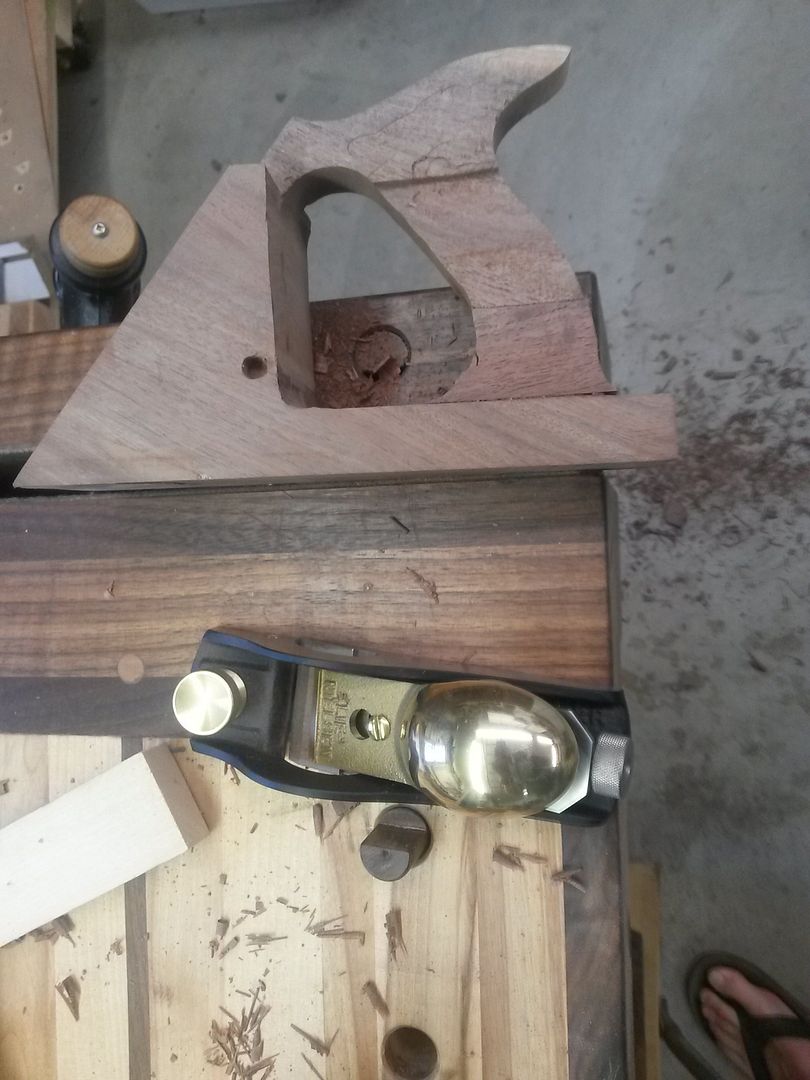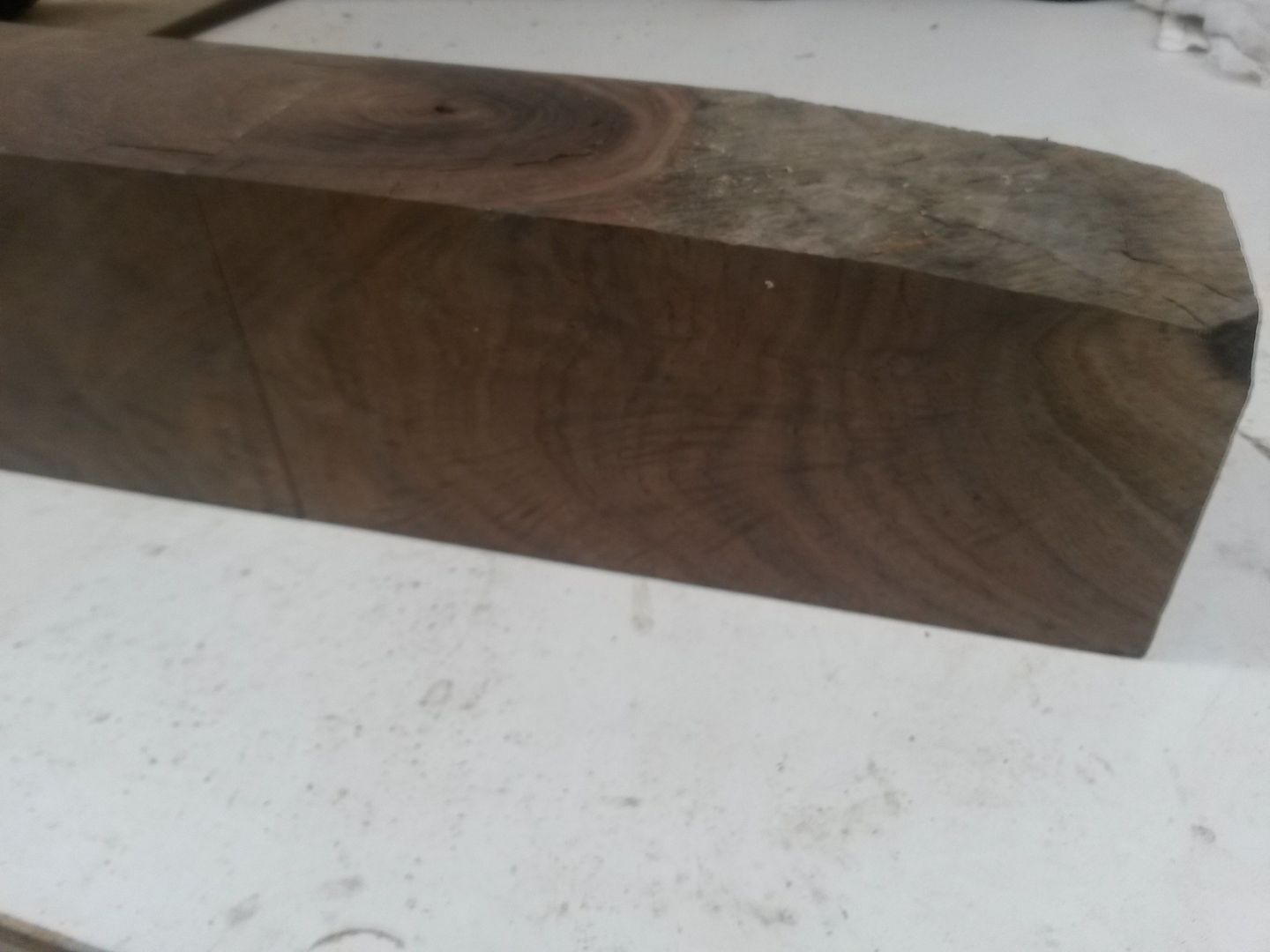 -- In theory there is no difference between theory and practice. In practice there is.
---
---
---
---