---
I have a "Old" cardboard Cowboy boot box that I have had since I was about 15, in it I keep dozens of small things from my childhood, pictures of friends, old coins, several baseball cards from the early 50's that were my Dad's etc. Just things that meant/mean something to me. Through the years, things from my children and marriage have been added to it. My kid's LOVE to go through it…kind of like a walk through time with their Dad.
One day, I just got through making a project and had some scrap left over and decided to make both of my kids their own "Memory" boxes. These are several years old at the time of this picture, and as you can see from the picture below….my daughter has banged hers up a bit, but has put it to use. She has things in it like her very first tooth she lost, a small Mickey Mouse she got from our first trip to Disney World among other things. My son has lugged his with him all over the world.
It is made of red oak, hand cut dove tail joints and their names were hand carved in the lids.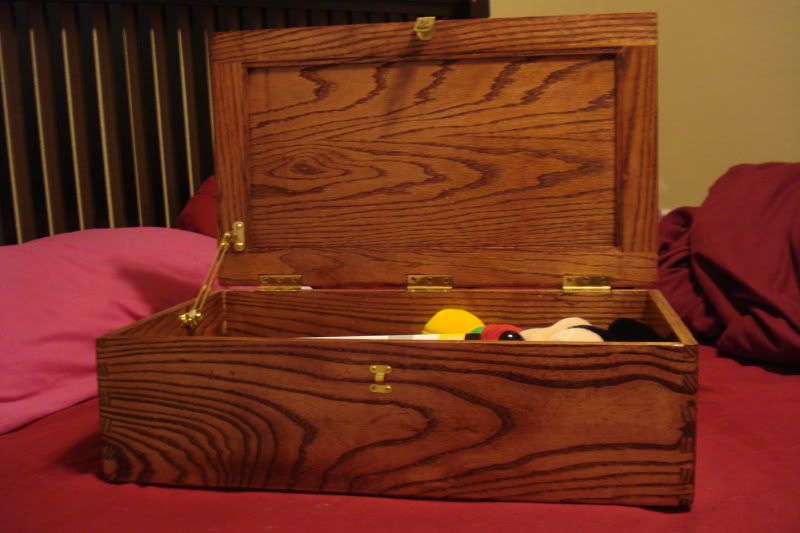 -- Don S.E. OK
---
---
---
---