---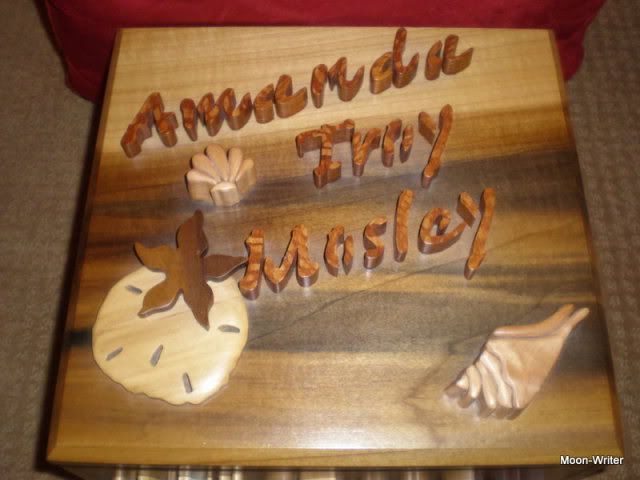 3 years ago my 3rd born son Troy was married. He asked me to make a box for them to place in the church and the reception for those that wish to give monetary gifts an/or cards.
I am always seeing boxes on here that everybody makes and they are all so wonderful, though mine could never keep up, I am pretty happy the way it came out.
When I was down in southern Ca. visiting last month I saw it out, so I took pictures of it to post here, as I had lost the original pictures I had of it.
Their reception was ocean/seaside themed and that's what they asked me to make.
3 years later the green poplar has got darker than it was. This picture you can see where one of the shells fell off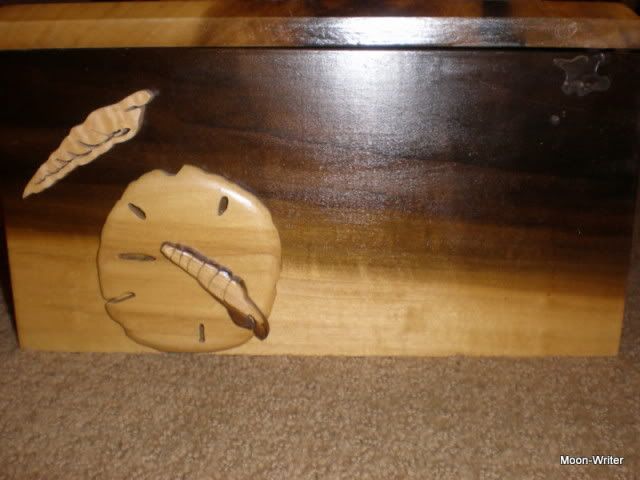 This is another side. The date was scrolled out of curly maple, the starfish is cedar. This is the side that I made a "slot" for the cards to be placed as I had glued the top to the bottom to be unglued latter when they got home and opened it. (my son told me to do this. By what he told me people will wander into receptions like this and steal the cards out of open boxes, baskets, etc.) Sad but I guess true.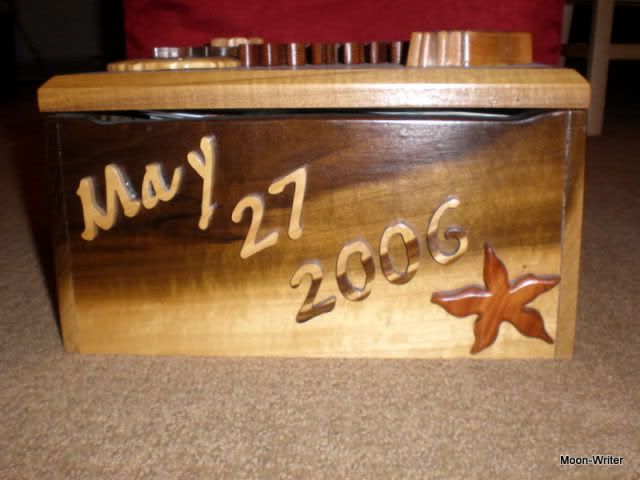 I was down in Southern Ca. when I made this and all I had was my worst scroll saw and an old band saw.
The lettering of their names is done out of lace wood, the shell on the bottom right is curly maple. The starfish is green poplar, and the sand dollar is mystery wood now, since it's been 3 years I have forgot. LOL!
-- Allison, Northeastern Ca. Remember, Amateurs built the Ark. Professionals built the Titanic!
---
---
---
---