---
Don't know what Challenge391/391challenge is all about??? It's a challenge issued to the participants in Pen Trade 3 by Karson and you can check out the details here.
——————————————————————————————————
Thanks Karson, for the excellent challenge and for sharing '391' with all of the Jocks in the pen trade. Here's my entry for the challenge and the project details.
I started off with a gorgeous piece of burl with excellent pattern and some challenging voids in it. I started by flooding the voids with some thin CA glue. When I made the pen Woodcraft had just introduced some new pen kits so I grabbed one of their Sedona kits to pair up with the blank.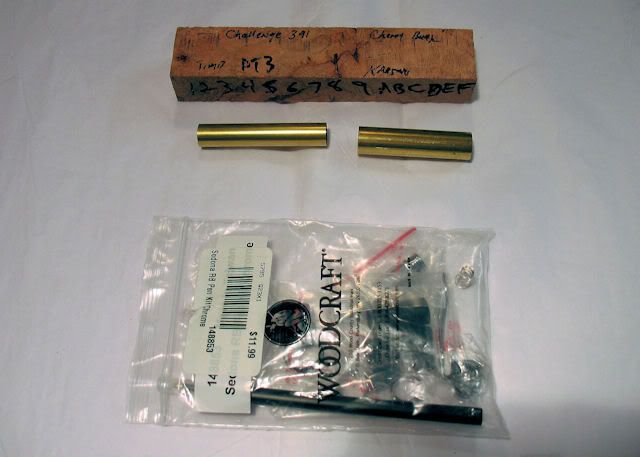 After cutting the blank and gluing it up I had some voids near the tube, I knew this could cause issues so I gathered the sawdust I generated when squaring the blanks and made a slurry with CA glue.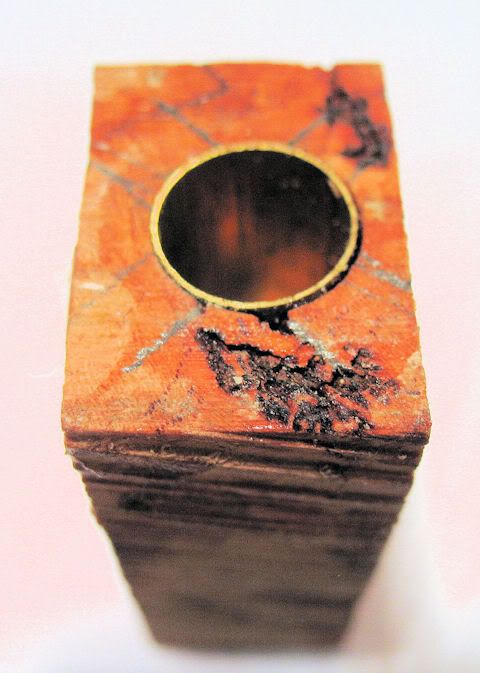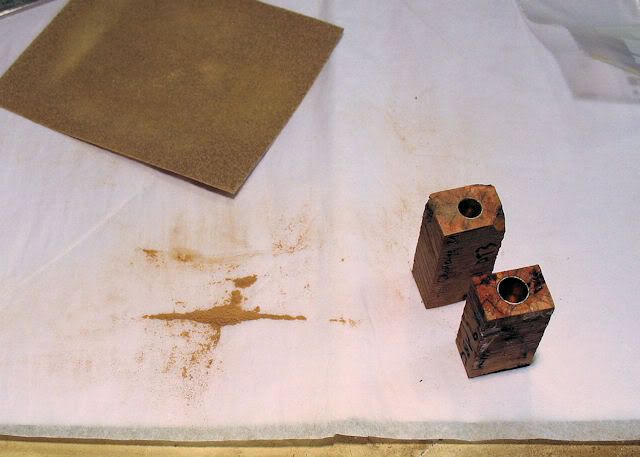 OK, now it's time to get this on the lathe! I made sure to sharpen my tools up extra (to the best of my ability!) and turn this one extra-cautiously – it's amazing how much patience helps in woodworking. I know one of the Jocks here has a sig line that states woodworking-patience=firewood – so true!
As you can see in the pic, there's a large void all the way through, I expected that to be the case and was ready to get creative with it…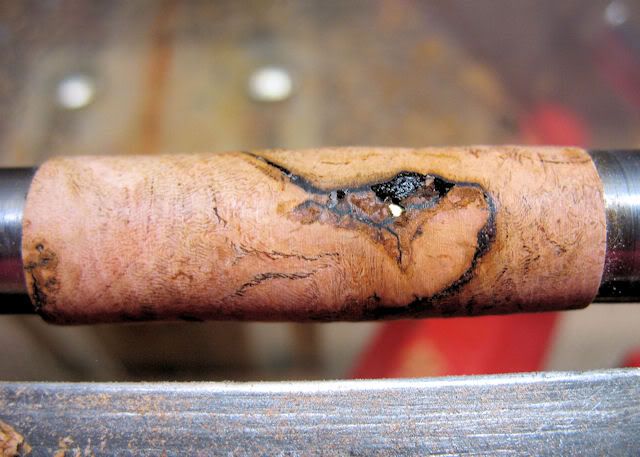 HMmmm???? I wanted to patch this up with something darker to contrast the lighter wood, a little bit of plucking around and I decided to try cinnamon for this one – it is just ground up tree bark! ;-)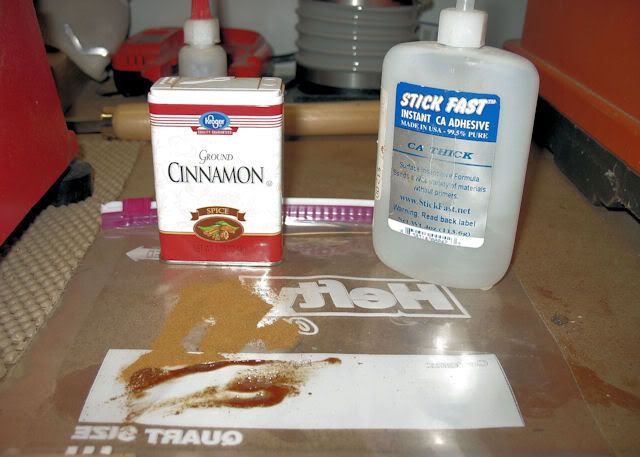 I was pretty pleased with the results of the repair, the patch held well and the color was exactly what I was looking for – success!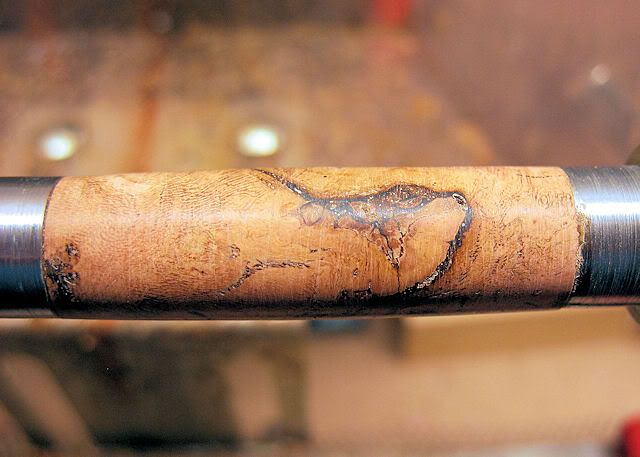 A little more turning, some TLC on the finishing, and here's the finished pen. This has been a few months and for the life of me I don't recall what method I used to finish this one.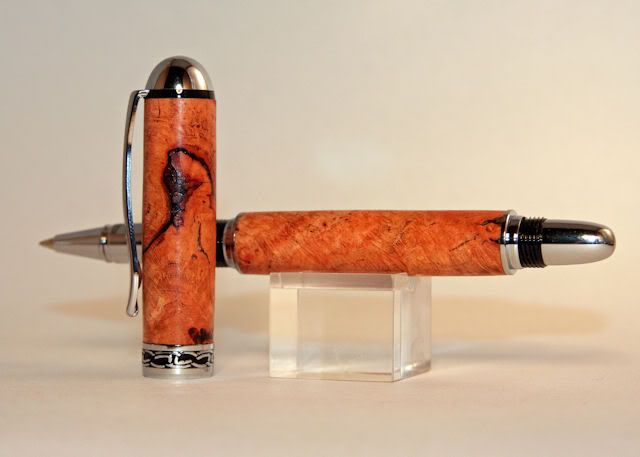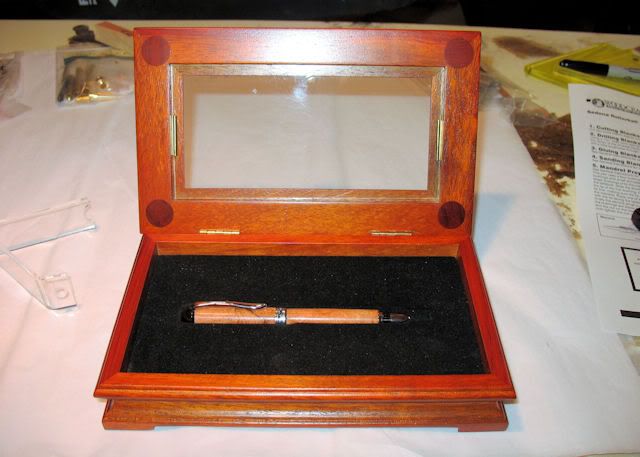 Thanks for taking a look at my pen, I'm eager to see how this 'turns' out for others.
-- Tim D. - Woodstock, GA
---
---
---
---