---
This walnut burl comes from a walnut orchard in the Central Valley of California. Got it from a friend who got some scraps from the owner of the orchard. Here is how I received it (sorry if these pics are too big; I sized them down, but they still seem big):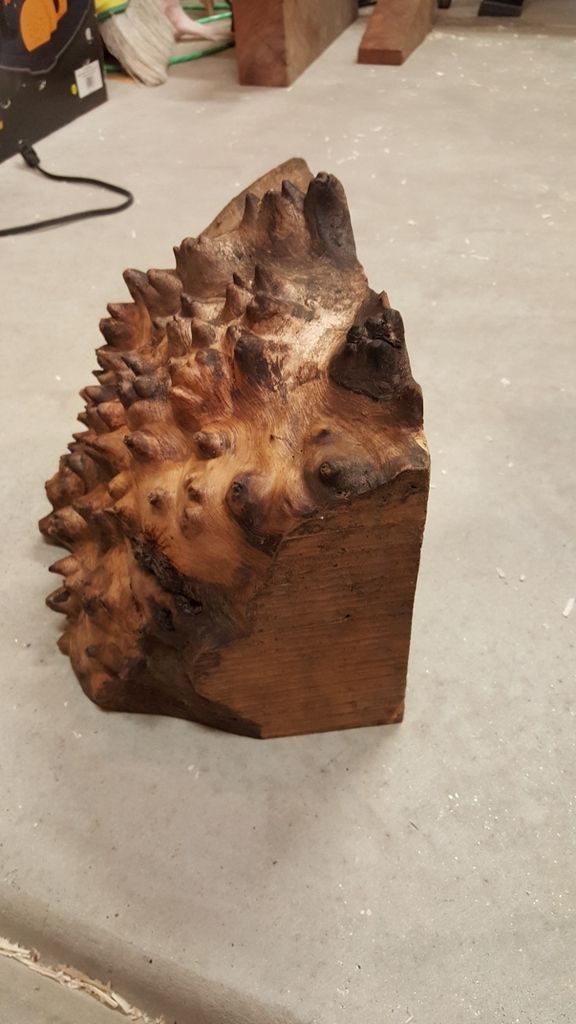 Sliced the bottom off at an angle to give me a flat bottom:
Cut it round on the bandsaw:
I was going to go all natural edge, and turned the outside accordingly. But turning the inside, I couldn't get clean cuts on the inside of the spikeys, one broke, and I kept hitting my fingers (ouch). So I ended up turning them off, leaving a litle natural edge for a rustic look.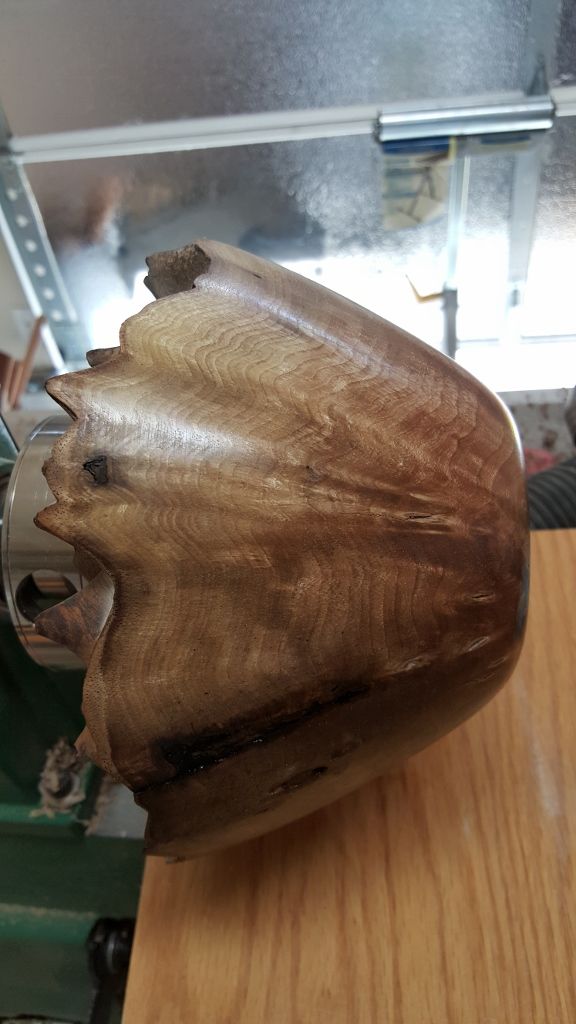 Finish is wipe-on poly.
---
---
---
---