---
I previously built one of the Shop Notes style Dust Deputy Carts however I didn't care for it for several reasons so I decided to build this one with a smaller footprint, more capacity (15 gallons) and some other features I wanted (my daughter says it looks like some kind of Robot!). The vacuum motor is a Fein Turbo ll with auto trigger, the barrel is the bottom half of a split type from a dust collector and the cord/hose support is from Rockler. I made the lid from 2 pieces of 12mm multi ply birch with a plexiglass viewing window and the "filter box" is made from 12mm and 18 mm multi ply birch. I used 1 1/2" ABS pipe to support the filter box and connected it with 3/8" threaded rod. The tool/accessory holders were originally made from 2 pieces of 12mm glued together however I came across some 1" HDPE scraps so I remade them out of that and the hose holder is made for a central vacuum system. The lid and filter box were sprayed with Duplicolor Bedliner (kinda wish I had just put a clear coat on the birch so I may re-do it!) and I made a swiveling boom arm that attaches to the top of the cord/hose support. I'm also trying to figure out a way to add a hanger for my sander so I don't have to stand there waiting for it to wind down. Almost forgot, since I had already veered way off of my original "simple" plan I had some decals made as well!
Fein Turbo ll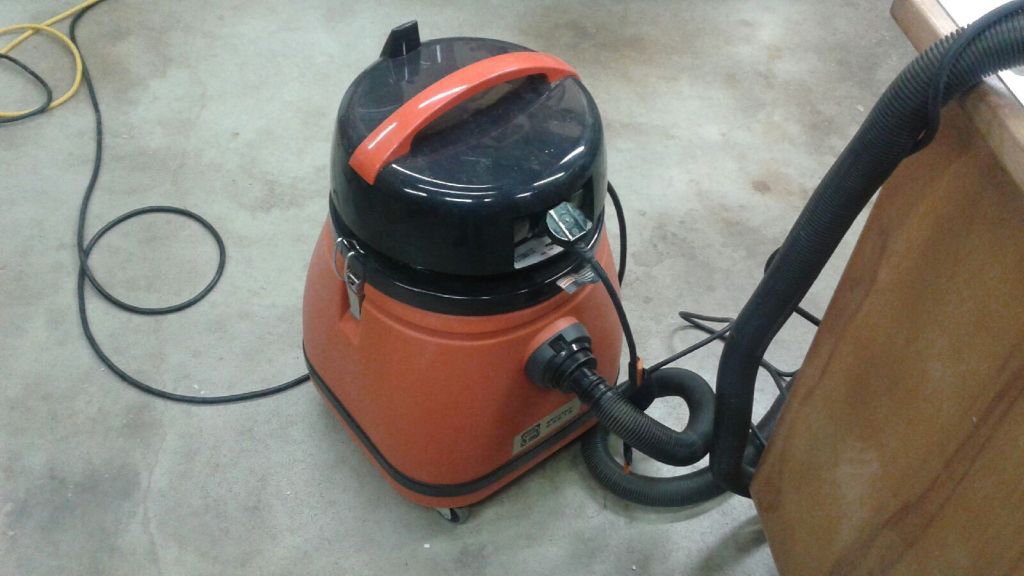 Oneida Dust Deputy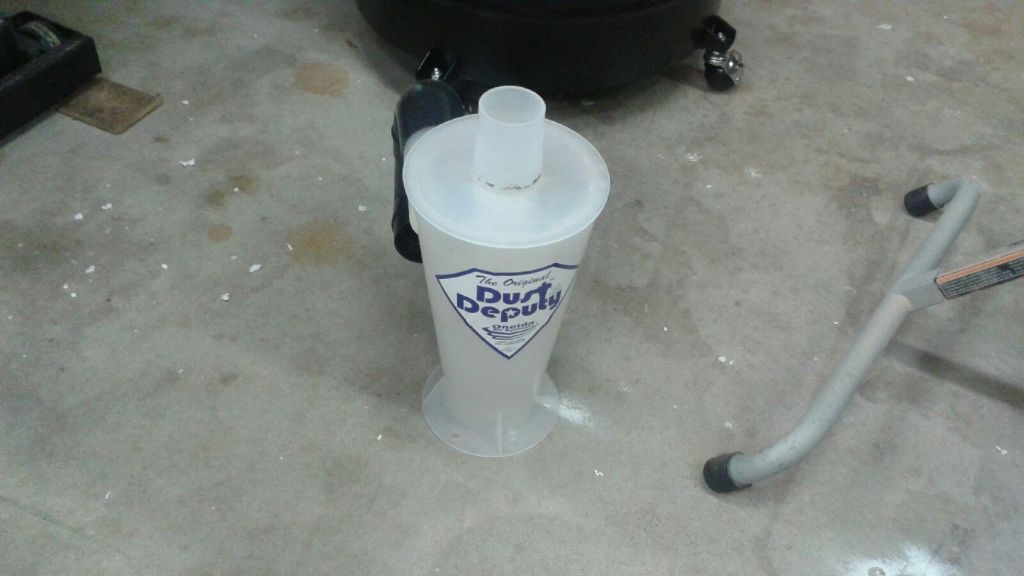 Barrel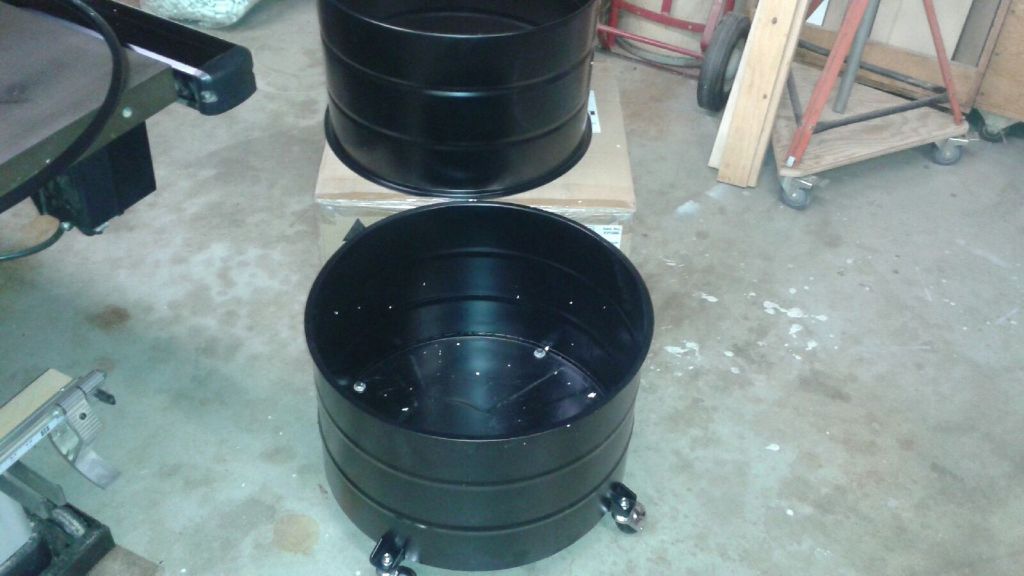 Rockler cord/hose support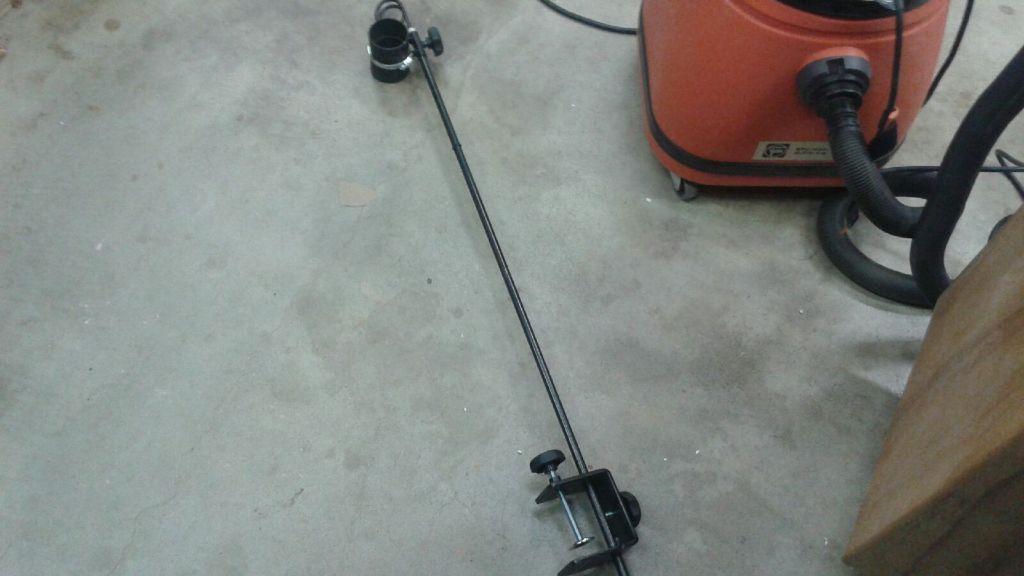 1" HDPE tool/accessory holders and mount for cord/hose support..
Original idea..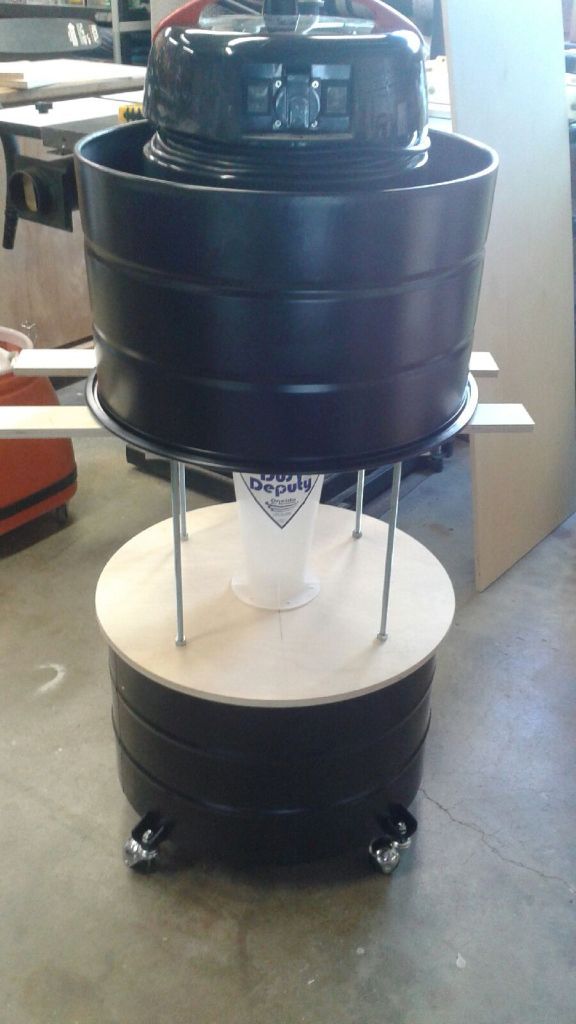 New idea..
Viewing window..
Original tool/accessory holders and mount for cord/hose support..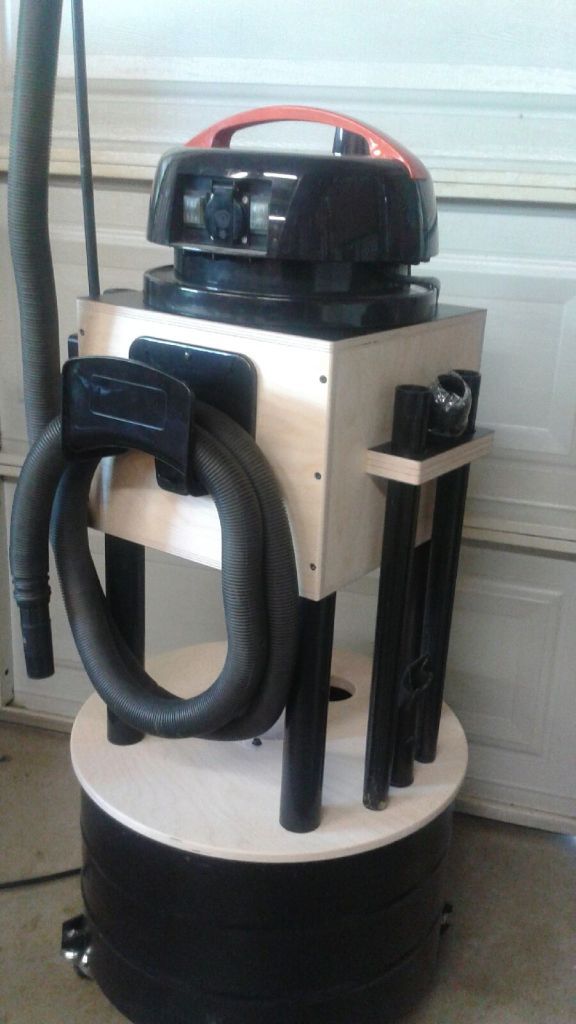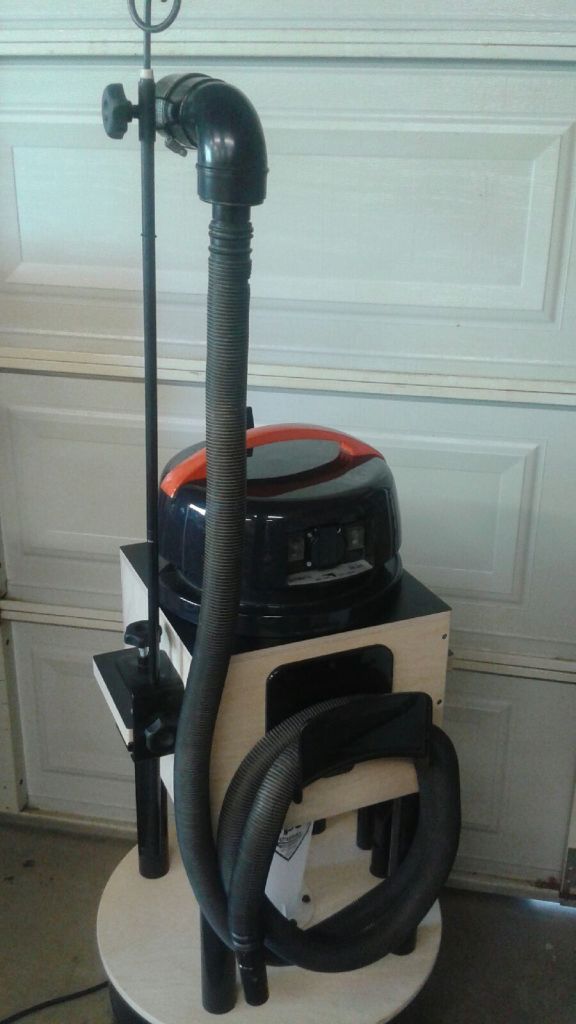 3/8" threaded rod with MDF discs to keep the ABS pipe centered..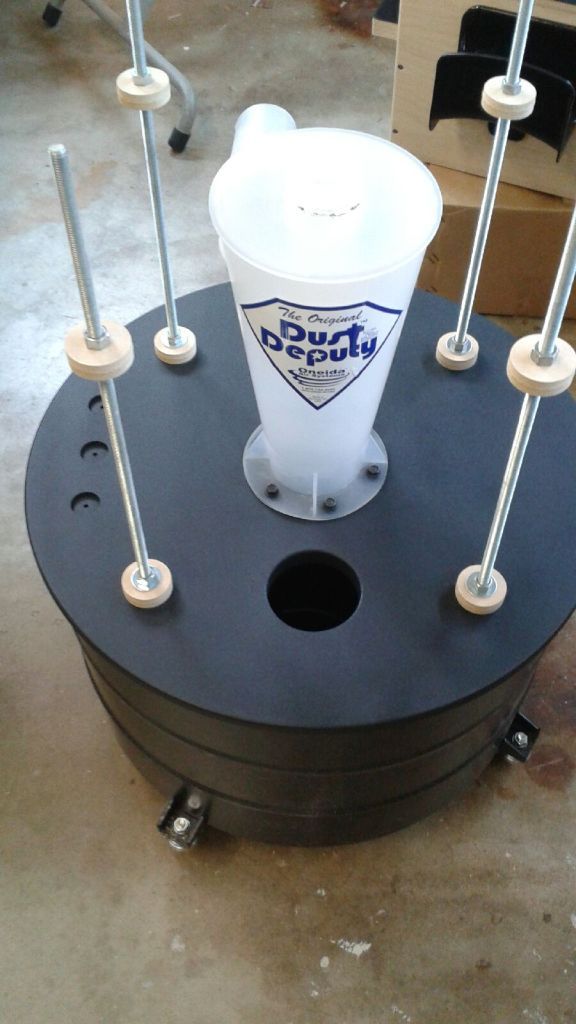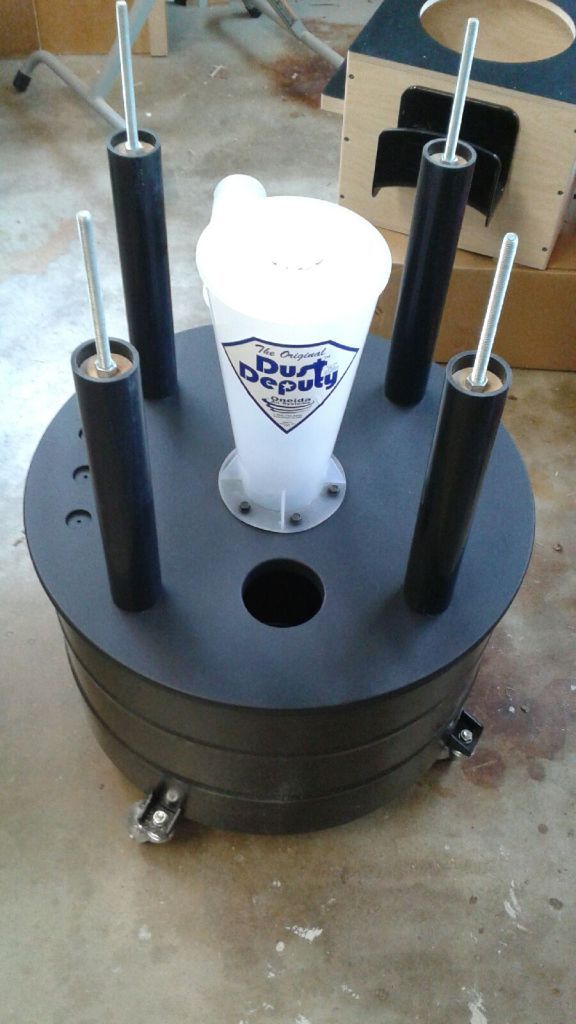 -- "Post count on a forum does not denote level of knowldege, skill nor experience"
---
---
---
---