---
My second chair project based on a Danish 1950's Poul Jensen design. Similar to the first one i posted not to long ago. Quite a bit more complicated to make due to the sandwiching of the wood and the shaping of the arms. Has taken about 5 or so weekends and some late nights.
Made from some old mahogany that used to be a science workbench and some oak that was an old table top.
Finished with brushed on Polyurethane varnish to start then followed by two wipe on coats which was a 1:2 ratio of thinner and varnish. Wipe on was a lot easier to apply.
No plans for this, Just drew a new template for the side pieces and prototyped the arms with scrap first.
The underside of the arms are curved. Used the bandsaw for most of it then belt sander then RO sander.
Cushion is currently an ikea one but i have ordered some foam and some nice duck egg blue material to cover it with.
A fun but complicated project that i seemed to learn a lot from.
Thanks for looking.
(previous project) http://lumberjocks.com/projects/142866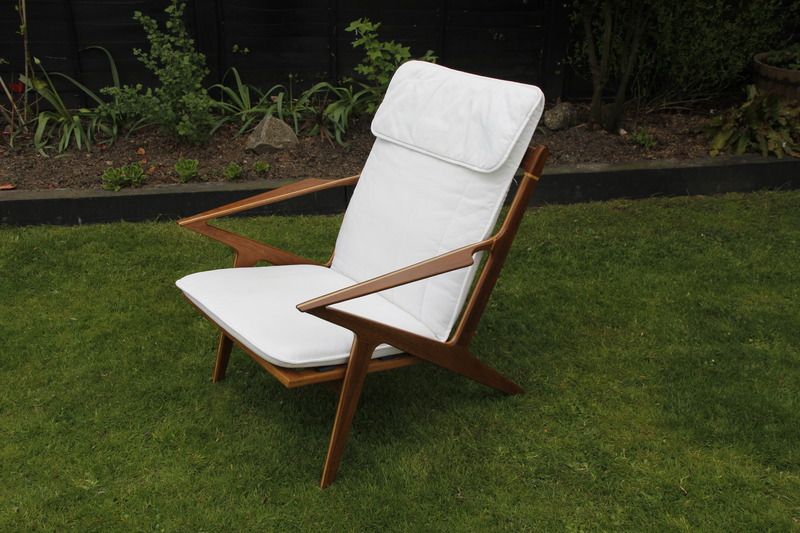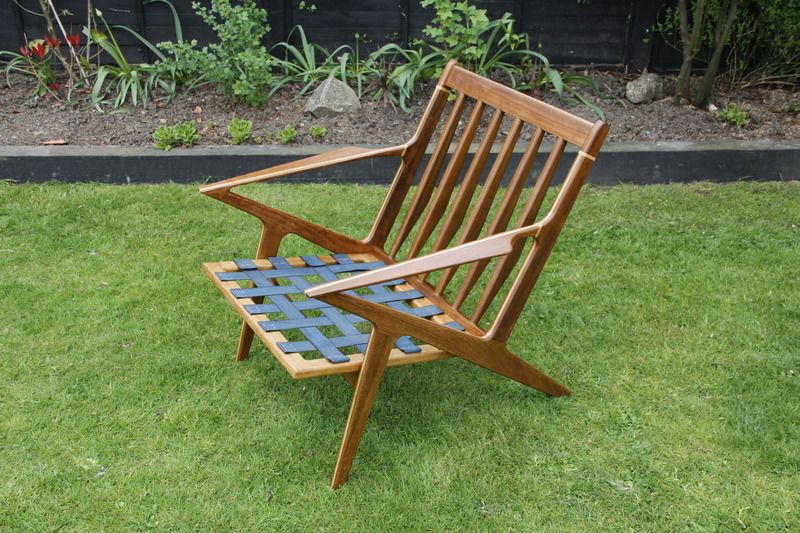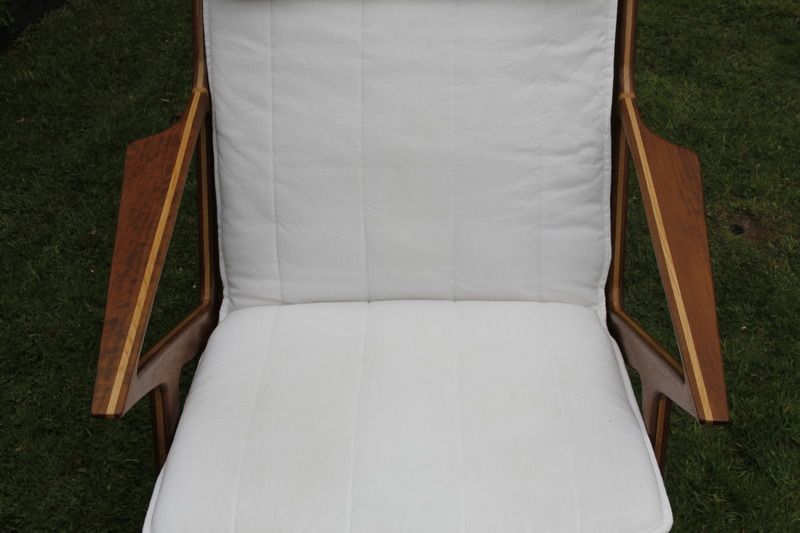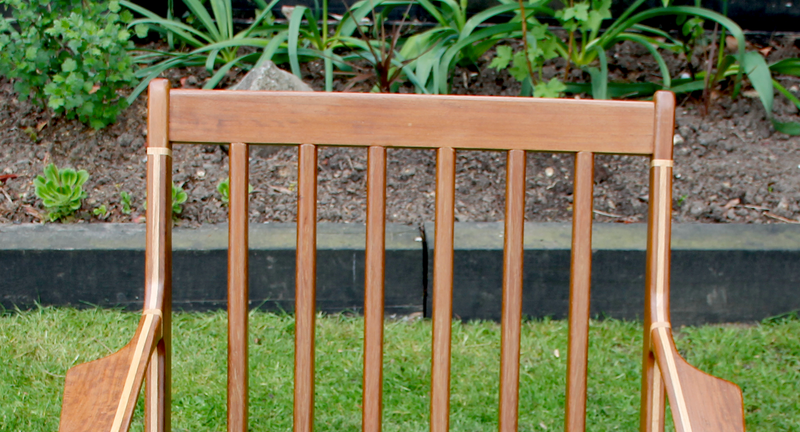 Template used for routing using flush trim bit.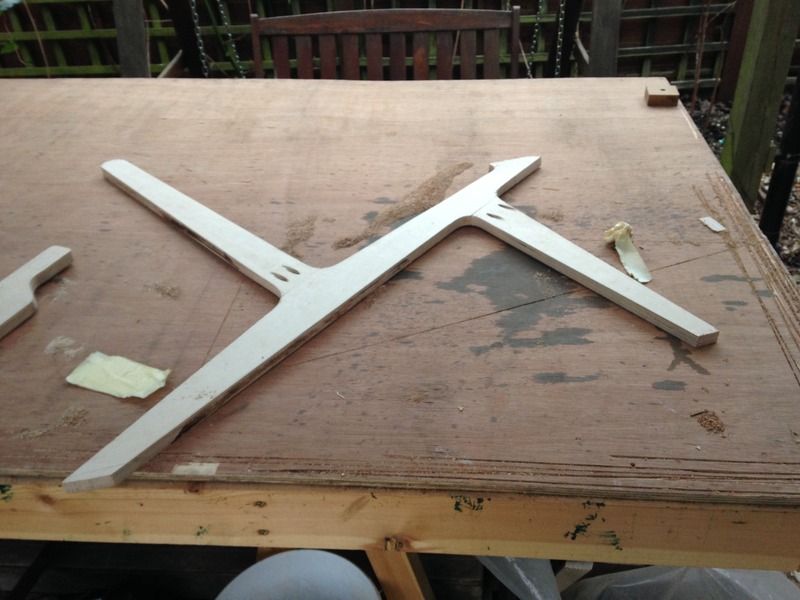 ---
---
---
---