---
Nothing special here, just a cutoff cart I needed to clear some space in a closet in my workshop for finishing supplies. I found the plans in an old magazine, and changed the dimensions to fit a space I had. Here are a couple pics of the Sketchup plans I drew: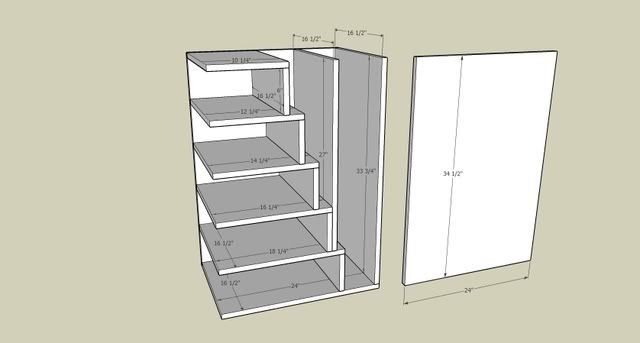 If you're interested, the Sketchup files and material list can be downloaded here:
https://1drv.ms/f/s!Ak3MNCPBmYglgS6hXc8C09IDcVDH
You can build it from one 49"x97" piece of 3/4" MDF and another 24"x48" piece of 3/4" MDF (Home Depot carries 2×4 sheets of 3/4" MDF). I built the entire thing using coarse pocket screws with no glue and it's sturdy as can be. I also added 3" casters from Harbor Freight with the front two being locking casters.
-- You're a unique and special person, just like everyone else.
---
---
---
---