---
My wife absolutely fell in love with this piece. When I told her I named it "Antigua", she informed me I had better not sell this one. I am pleased with the coloration; it brings back fond memories of the Caribbean waters of Antigua where we honeymooned. The hollow form vase is turned from end grain, fiddle back ash. It measures 6.75 inches by 4 inches. It is finished with aniline dyes; including dark blue, black, peacock blue, and red. It was sprayed with lacquer and rubbed with black tinted wax.
All comments and critiques are welcomed and appreciated.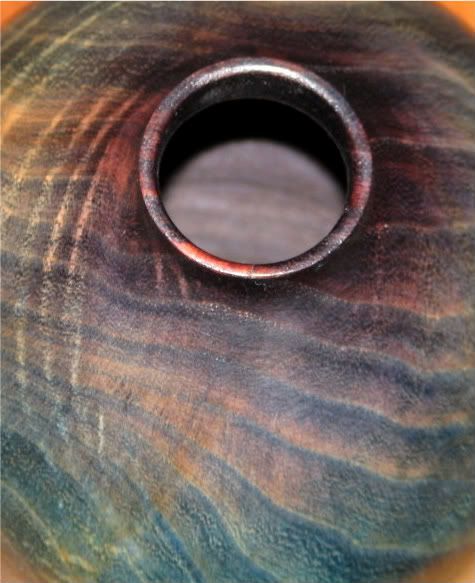 -- My favorite piece is my last one, my best piece is my next one.
---
---
---
---