---
I don't have the time or money to build a good bench. So I built a wagon like vise with a bunch of dog holes and one at the end of the vise frame to act as the stop. Along with a couple more holes along the front of the extension table to keep the workpiece from twisting while working on it.
I started with some 3/4" construction ply scraps i got from work. Cut box joints into the ply bottom and sides.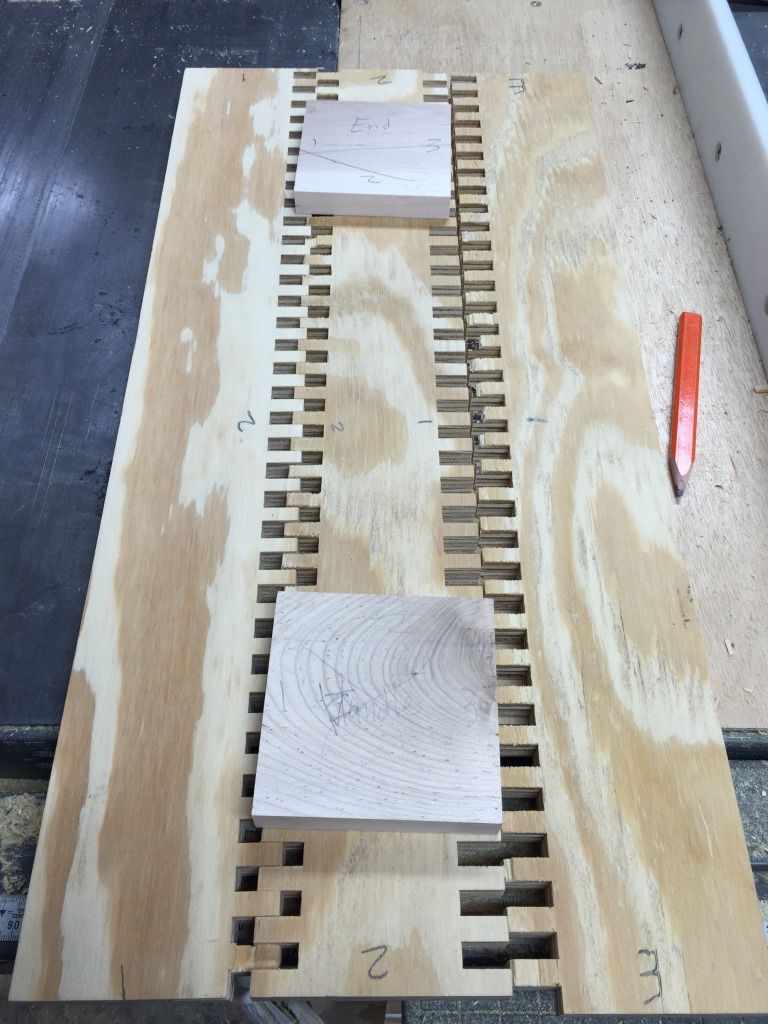 Used some maple scrap for the end caps.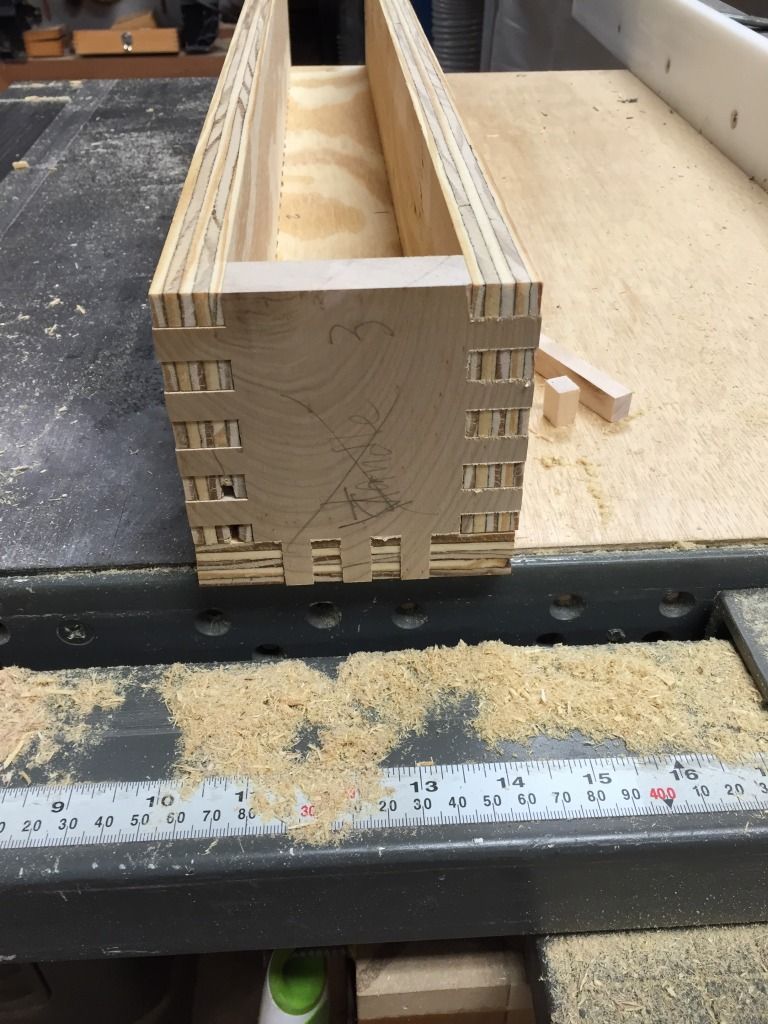 Glued up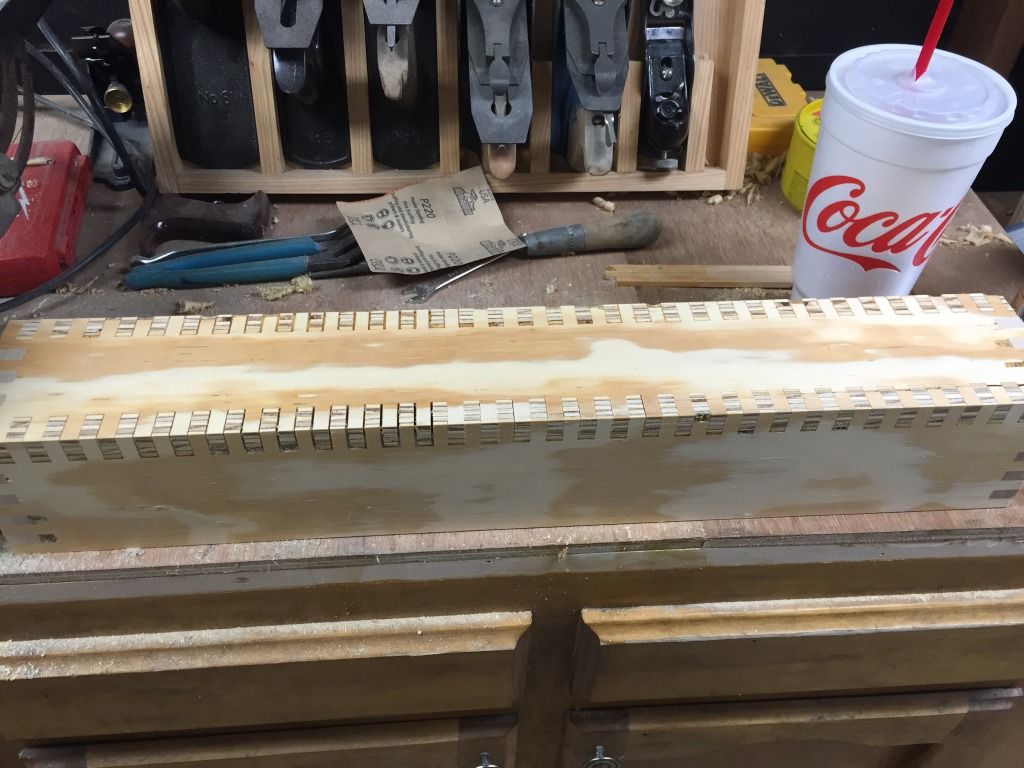 Laminated some maple with oak runners at the bottom that the acme screw will sit in between. This was all the maple I had. That's why its in steps and not a solid block.
The screw and the cast iron piece with internal threads were from a horizontal metal cutting bandsaw that was gonna be scrapped. So I took the good looking pieces that I might be able to use. I had a hand wheel with a set screw that went with the screw but one of my little ones needed it more than I did. I'll probably find it out in the yard one day.
I had to cut a weird mortise to fit the the cast iron piece that will pretty much be the carriage I guess.
I glued 2 more pieces of maple on th end so it'll be thick enough for a dog hole. Then I greased the screw, waxed the inside of the box, cut the dog holes on the carriage, and cut the slots for biscuits for the top runners.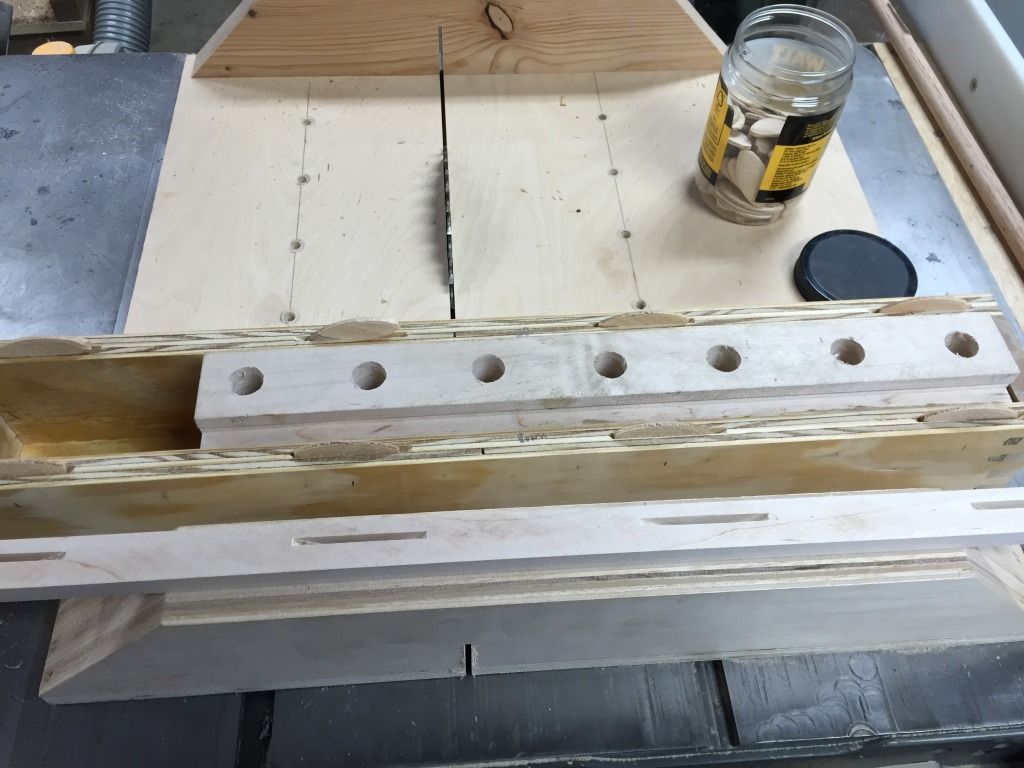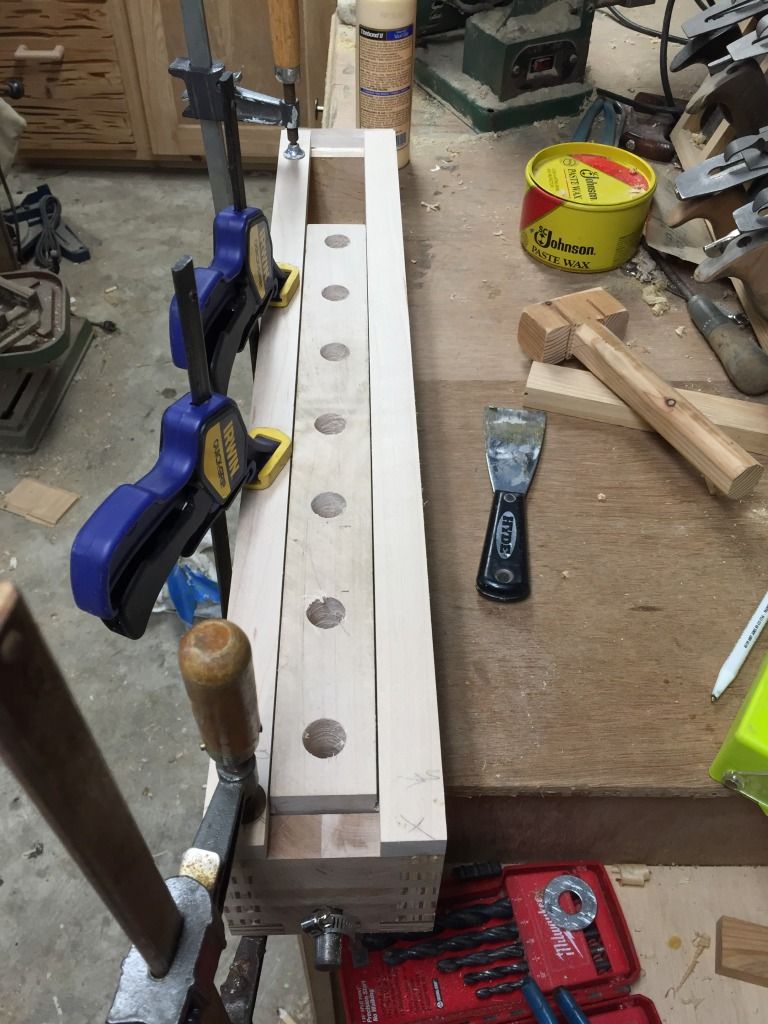 Finished trimming out the vise and screwed it to the end of the extension table. I then had to glue some 2×4 scraps to the inside of the extension table where the last dogholes were gonna go or they wouldn't have enough support. Then I drilled em.
Needed a new handwheel since my children misplaced the original. Used a scrap of oak rounded on a jig on the table saw. Don't have a bandsaw anymore. Countersunk a 1/2" nut that had been drilled out to fit on the end of the screw. Tapped an 8-32 hole for a set screw. Used a dremel to make in indentation in the screw for the set screw to land and just press fit the hand wheel on for now.
Made some bench dogs out of a 3/4" oak dowel and tested it out.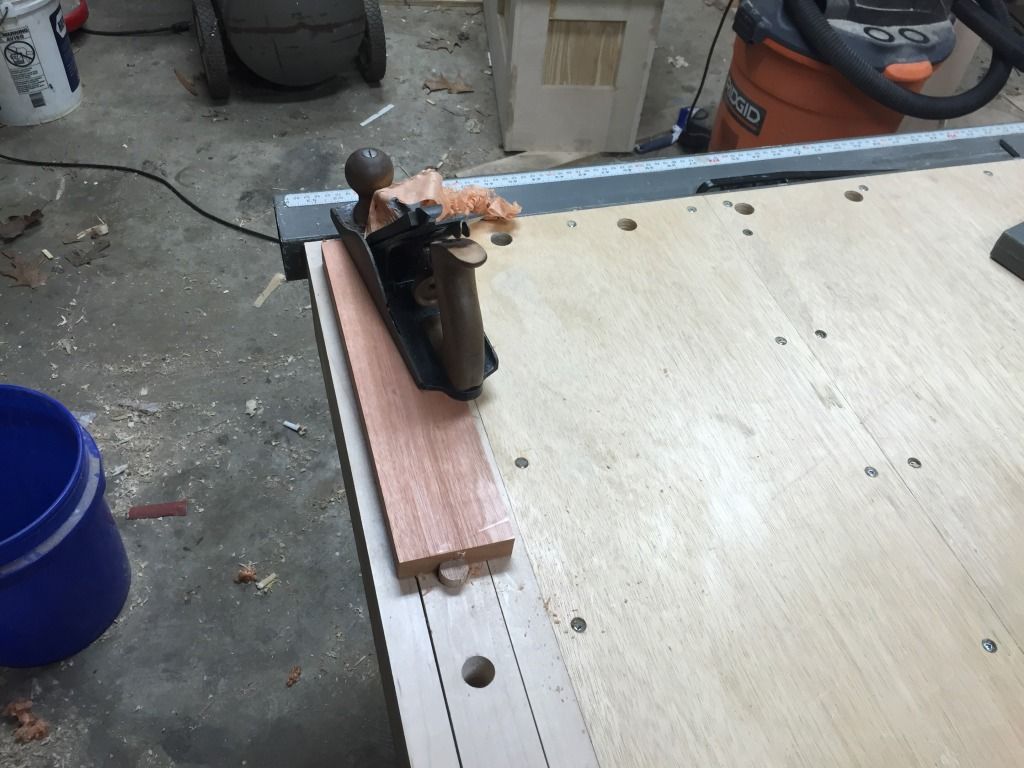 Works like a champ. That wood is red grandis. Never heard of it until recently. Almost like an oak dyed pink. Neat stuff.
Yes. This project post is finally over. Thanks for reading this far. I know it was a chore. Really. Took me an hour to put together.
Thanks again
Love, TheFridge
-- Shooting down the walls of heartache. Bang bang. I am. The warrior.
---
---
---
---