---
The old 1950's narrow brick fireplace just didn't fit with other projects going on in the home. This is the new mantel made from select pine and stained rosewood. It has three coats of gloss polycrylic finish.
Pocket screws hold everything together in the fields. The escutcheon boxes are edge-beaded and attached within sliding dovetail slots. A 45 degree lock miter router bit made all the right angle joints. There are 62 painstakingly cut dentils glued to a small trim board under the crown molding so that the dentils stay off the surface by 1/8 inch so as to cast a shadow. The inside corners of the moldings are coped for a good fit. The base molding hides the faces of bricks in the hearth, and was routed with a special bit, and matches all the base molding in the house.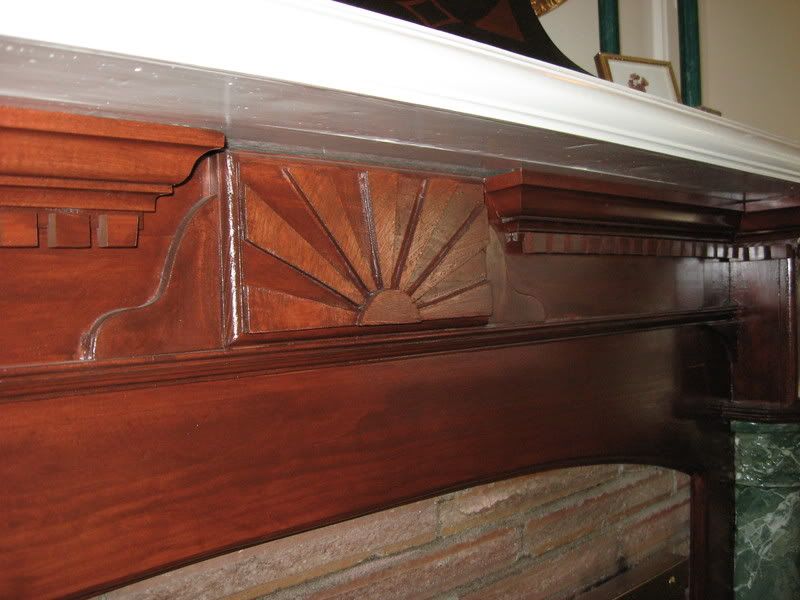 The marble pillars were tough. They are made from 2×4's and routed pieces of mdf and drywall mud. They structurally support the escutcheon boxes and mantel shelf, which was raised 6" and extended out 3 1/2 inches so that Grandpa and Grandma's clock could have it's rightful position.
Never did faux painting before, so had to get a book. It took four tries. Three types of left-over house paint was mixed and used to match the tone of the green slate hearth.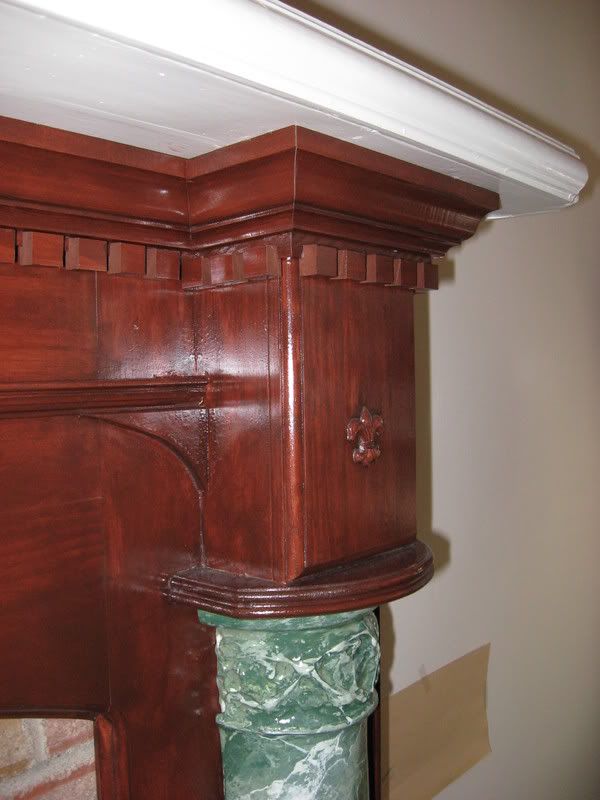 I changed the metal and glass fireplace doors to metallic gold to match the mirror. The pillasters in the over mantel are made from mdf. The cornices are blocks of 2×4's. The sconce lights are from Rejuvenation, and I had to wire them down from the attic on a separate circuit. The mirror came from a place on the east coast because I couldn't find an oval one around the northwest. It cost more than the rest of the project combined.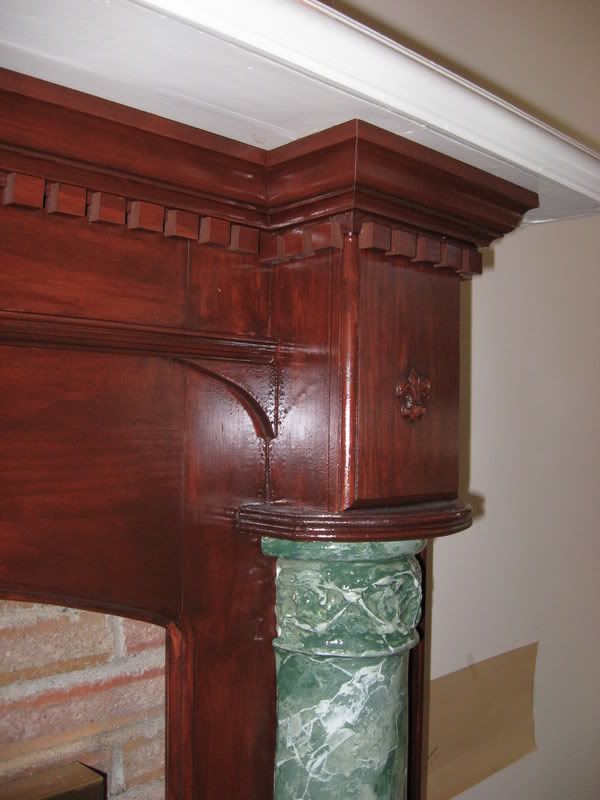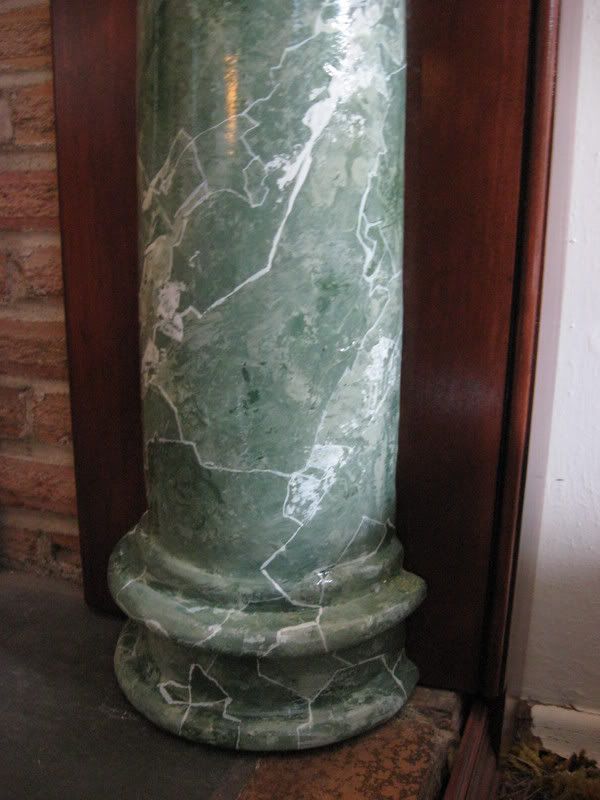 Total time was two and a half months. (The living room survived all the plastic sheets, paint, tools, sawdust, etc.).
-- Rich, Seattle, WA
---
---
---
---