---
The joinery in this box is hand cut hounds tooth dovetails. I posted a "how to"
blog on this box a while back if you're interested…and finally got time to finish it.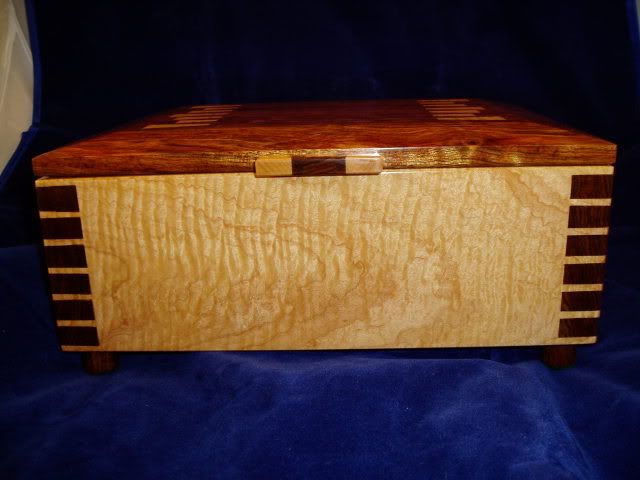 I chose three sizes of pins in this box, two sizes of alternating pin sizes is more common for hounds tooth.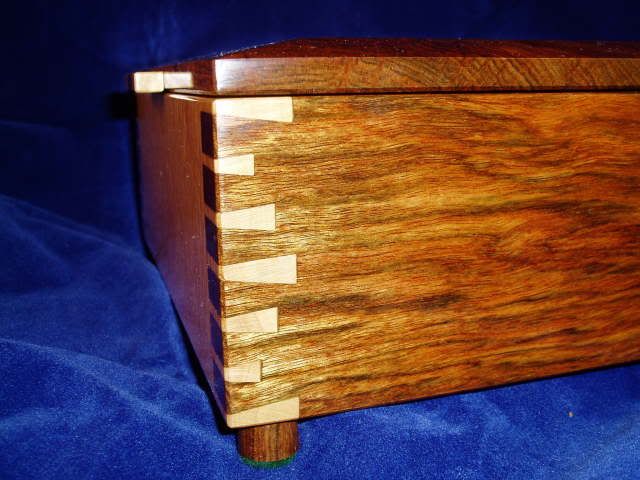 Like the last few boxes I've posted this one is Caribbean rosewood and curly maple with a hickory base.
I've carried the hounds tooth theme into the top using maple inlays to match the hounds tooth corner joinery pattern .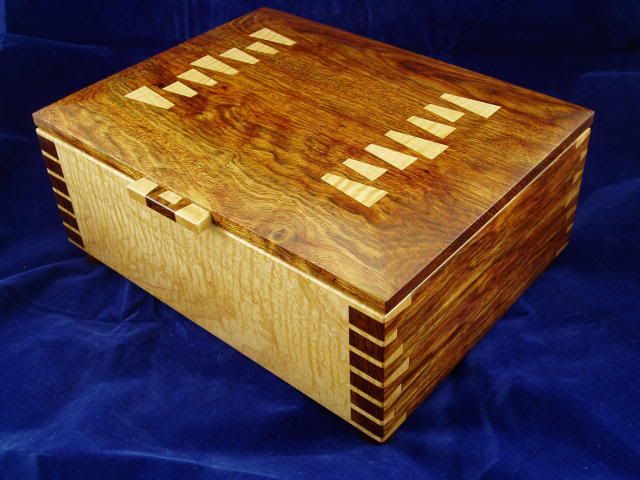 I also used the hounds tooth theme in the handle which is mortised into the lid. The handle is actually made of 6 individual pieces as you can see in the picture in the blog referenced above. I tried this with two pieces (one maple and one rosewood) but I couldn't get the close tolerences I wanted without breaking the rosewood.

The bottom feet are hand turned with a 1:8 taper to match the dovetail angle. They are "tenoned" into the bottom of the base.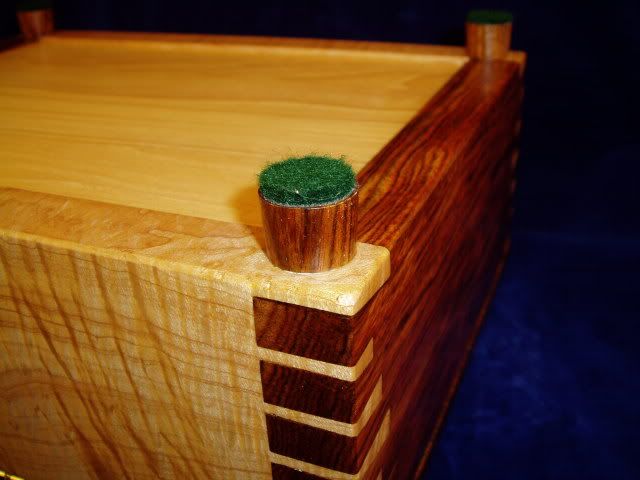 The finish is an initial coat of oil blend, followed by 11 coats of General Finishes ArmRSeal. Final sanding was 1500 grit followed by rubbing out with auto body polishing compound the two coats of paste wax.
Here are a few more pictures.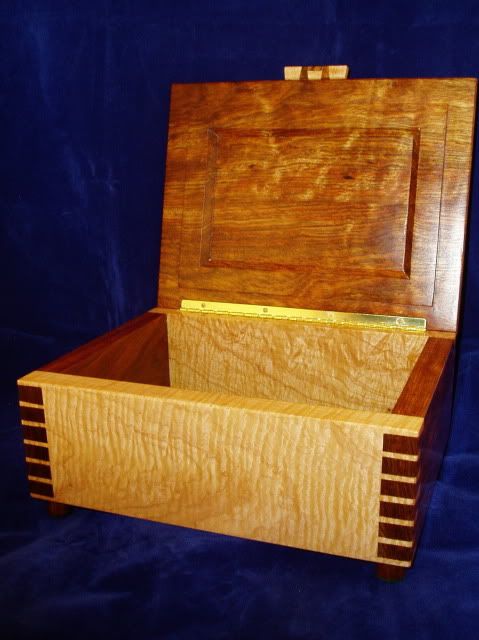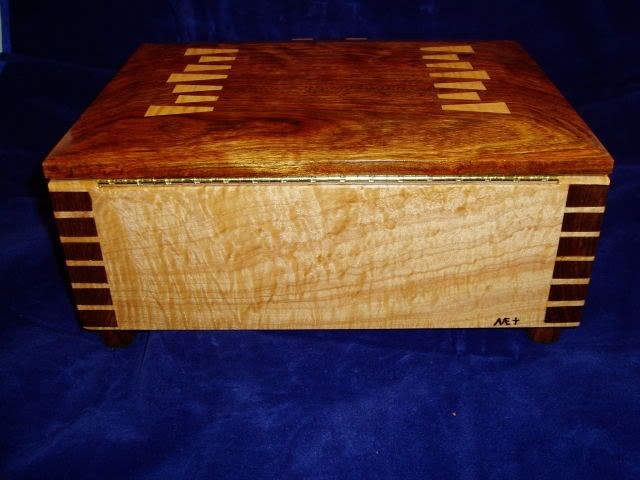 -- Martin, Kansas
---
---
---
---