---
Let me first say that with the economy slowing down, it's nice to still be working steadily. This is what I have been working on for the past few weeks. It was my first chance to build a bar completely from scratch. I built the bar, cabinets, and even milled the crown molding. It was alot of fun to build, and the underlit shelves turned out pretty nice. I didn't have a chance to get pics of the bar without the dropcloths as the painters were working overhead yesterday. The restaurant is having a party in two weeks for everyone involved in the construction, so I will take some more pictures then.
Here is the arched openings that I made with bent laminated 1/4" plywood for the tops.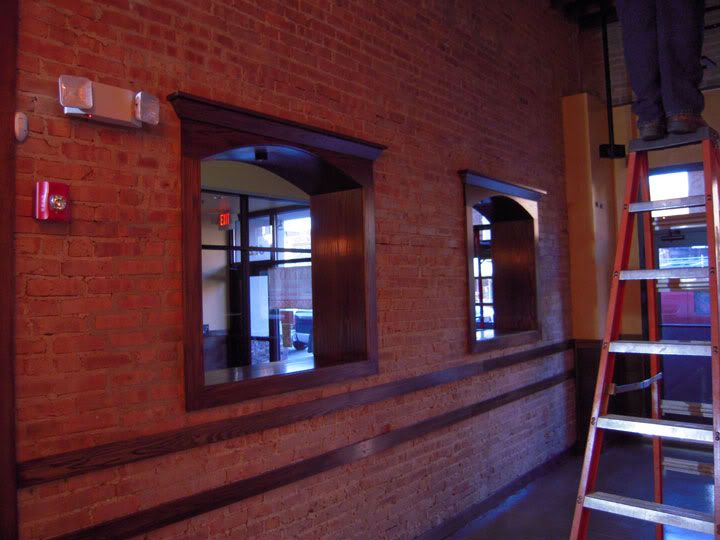 This was a cool little project. The underlit signs for the mens and womens restrooms.

-- Julian, Homewood, IL
---
---
---
---