---
Hans Wegner (April 2, 1914 – January 26, 2007) was probably the quintessential Danish furniture designer and most famous for his chairs. Their styling was modernist and minimalist, yet with all the joinery of traditional furniture making.
I started building a copy of Hans Wegner's "The Chair" in January, worked for all of that month, and then my day job and life got in the way and I was not able to return to it until a few weeks ago. It is now finished.
There is a complete set of pictorials (over 20 chapters) on my website. Just scan to near the end of this index page: http://www.inthewoodshop.com/Furniture/index.html
The chair is constructed of Fiddleback Jarrah, and made nearly completely using handtools. The original was built with power tools, copy lathes and today is largely made with the aid of a computer. My challenge was to measure, and then construct using my eye and hands.
Here is the final result.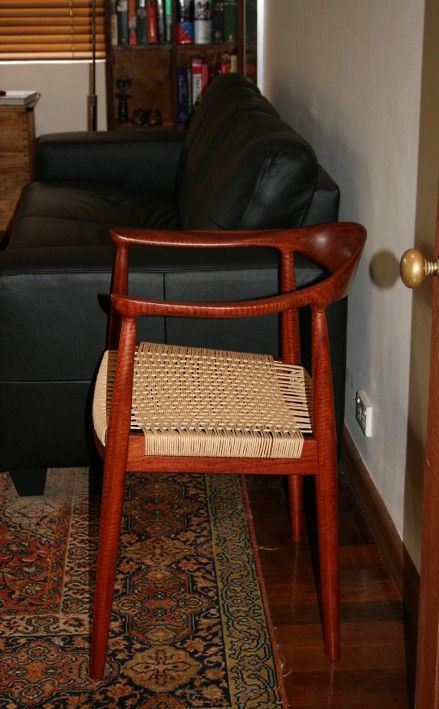 And alongside an original chair ..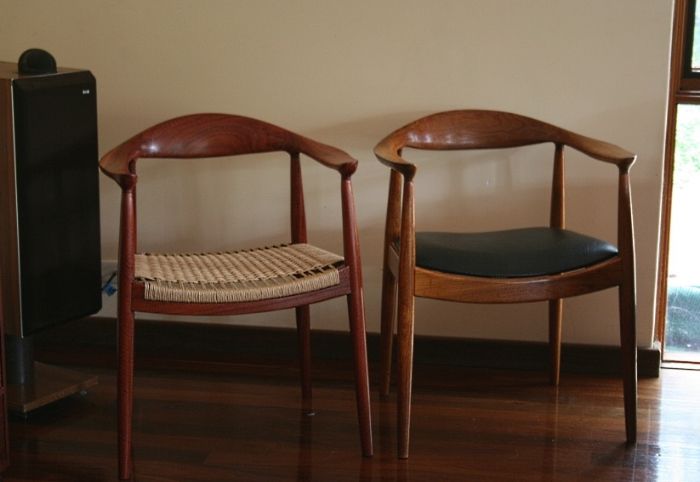 Regards from Perth
Derek
-- Buildiing furniture, and reviewing and building tools at http://www.inthewoodshop.com
---
---
---
---