---
My wife needed a new table/desk for our computer and her paperwork. We have a cypress sawmill about 5 miles from here. it was cheap and this was my first large project. i'm really happy with how it came out.
I used biscuits to join the table top and mortise/tenon to join the bread boards on the end. The apron is glued and screwed and i used dowel plugs to hide all the screws. the table top is attached to the apron using table top fasteners to allow for seasonal expansion.
i also have plans to make a small version of this to use as a printer stand. same exact design/wood/finish, but much smaller.
the stain is General Finishes Water Based Black Cherry with two coats of General Finishes PolyAcrylic. Those products were so much easier to use than the oil based min wax stuff i was trying to use from Home Depot. GF was more expensive, but i think it was well worth the extra money.
Edited:
I forgot to upload these photos of the smaller printer table that i also built for this table/desk.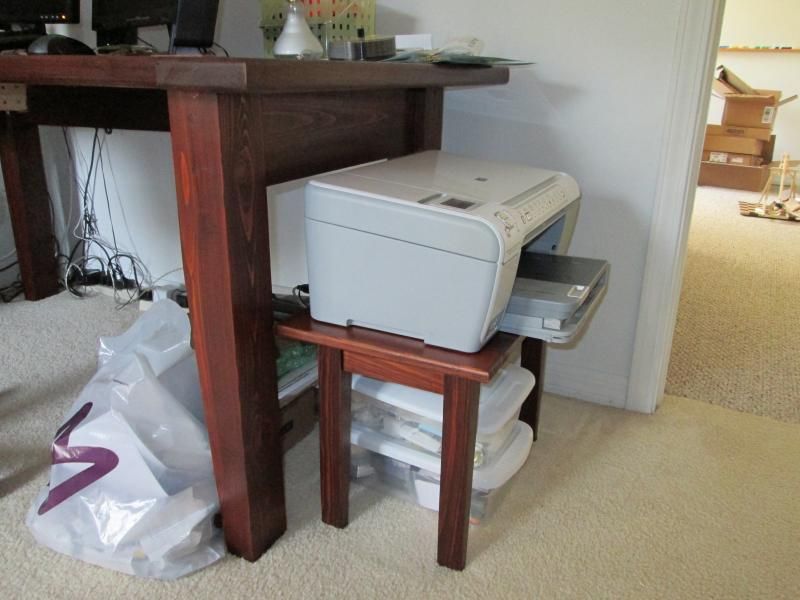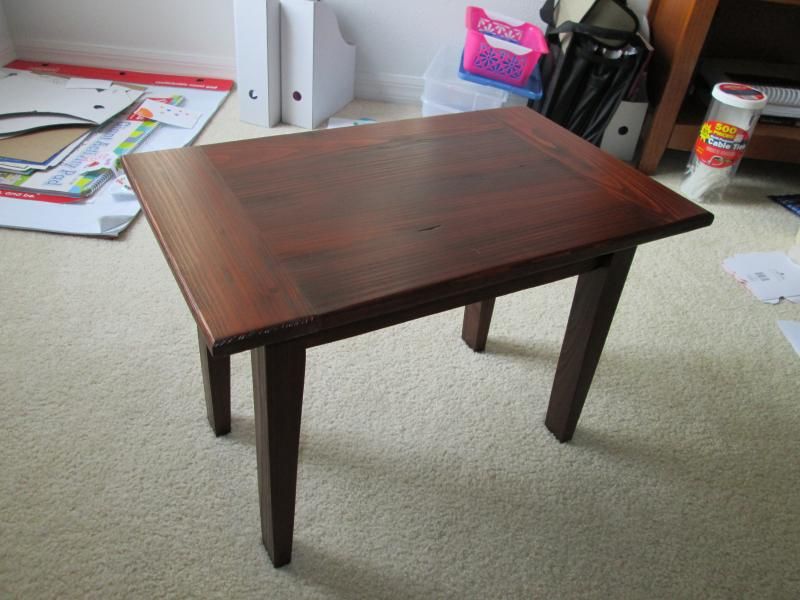 -- Kevin - Tampa, FL
---
---
---
---