---
Another Christmas present was to have been an intarsia project. That was also cut short via the f-150 as the scroll saw stand crushed. You can see the stand, underneath the thickness planer. The sand bags are visible also.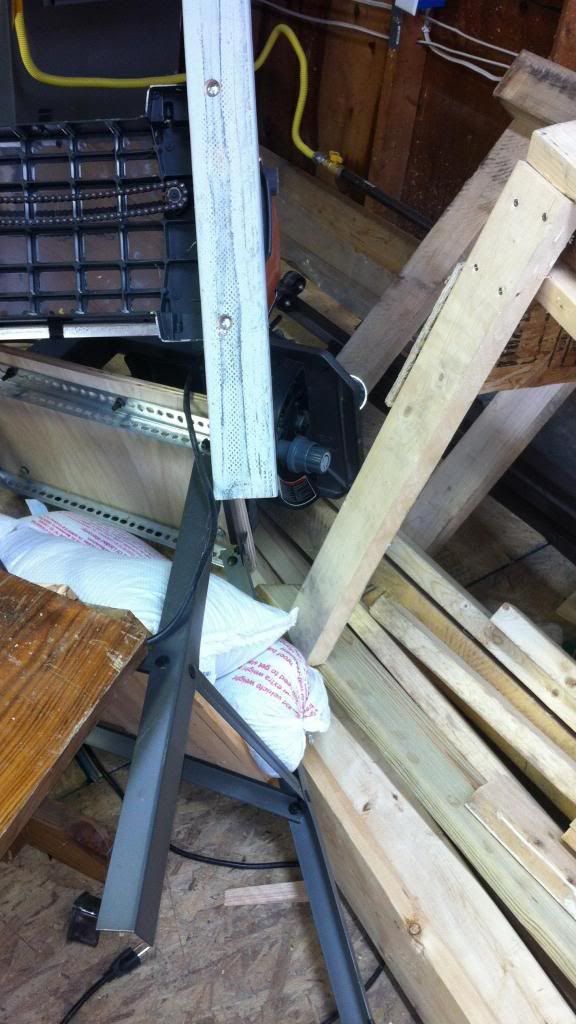 I've looked and looked for the "Perfect" stand/plan but really haven't found it so just whipped this up on the fly. The plan was a basic stand, adding a shelf on the bottom for sand bags, enclose all the sides and add a drawer for storage. The height was determined by sitting in my office chair (permanent woodshop fixture) and placing my arms at a comfortable level. Worked out quite well. I can really get up close and personal so I don't need a magnifier just yet. It's just wide enough to still be comfortable placing my feet to each side and scoot the chair right up.
Several 2×4's have been sitting around waiting for my arms to heal so I can frame in the new doors. Too bad for them. They'll never be then King and Jack studs they thought they would. I jointed, planed and notched them yesterday. Glued and screwed today. That's a LOT of notches. I should have drawn it up so for dimensions and better accuracy. You can see there are a few loose joints that I cut too wide. Never the less, this thing REALLY absorbs the vibrations. The original stand required several sand bags to smooth it out and I expected the same. Nope. Not at all.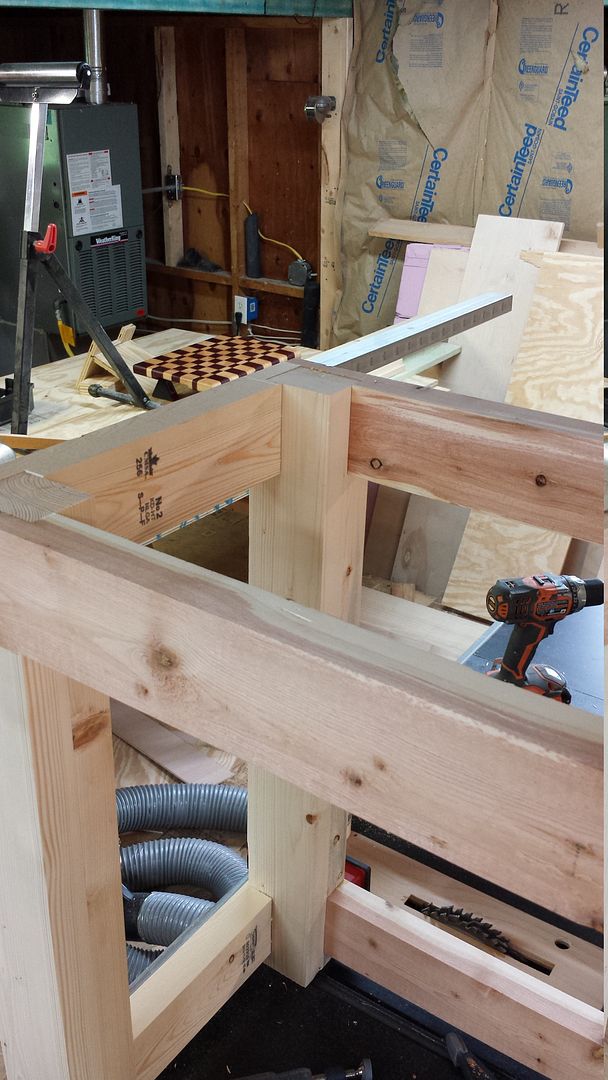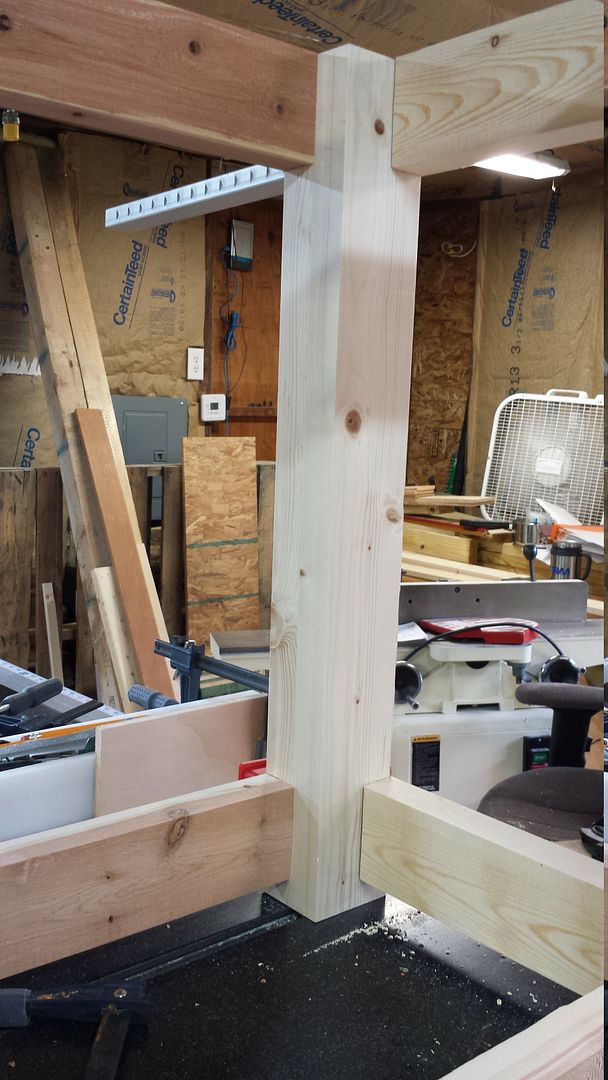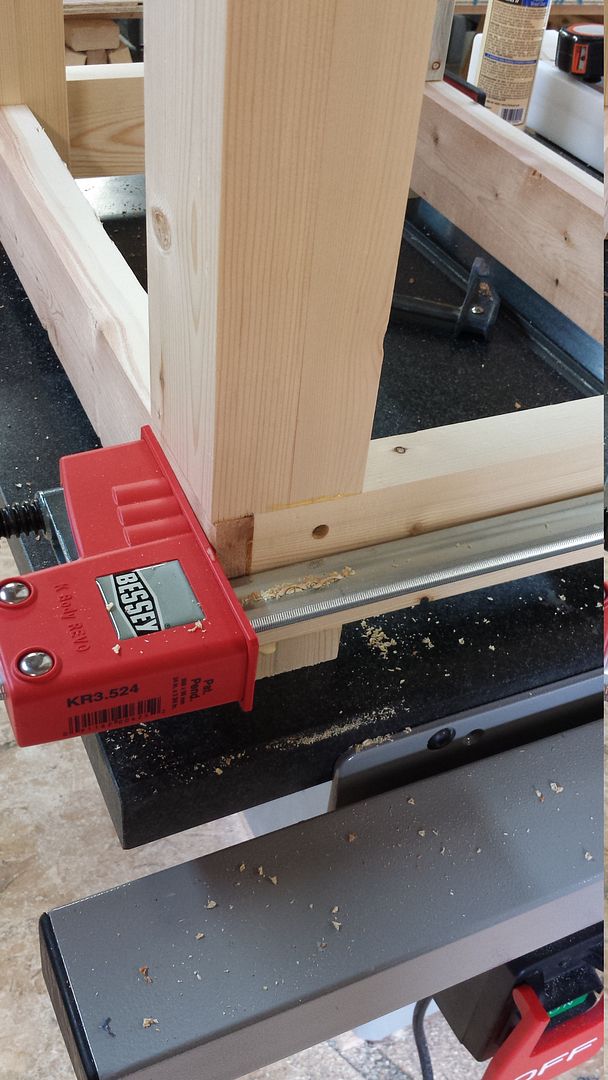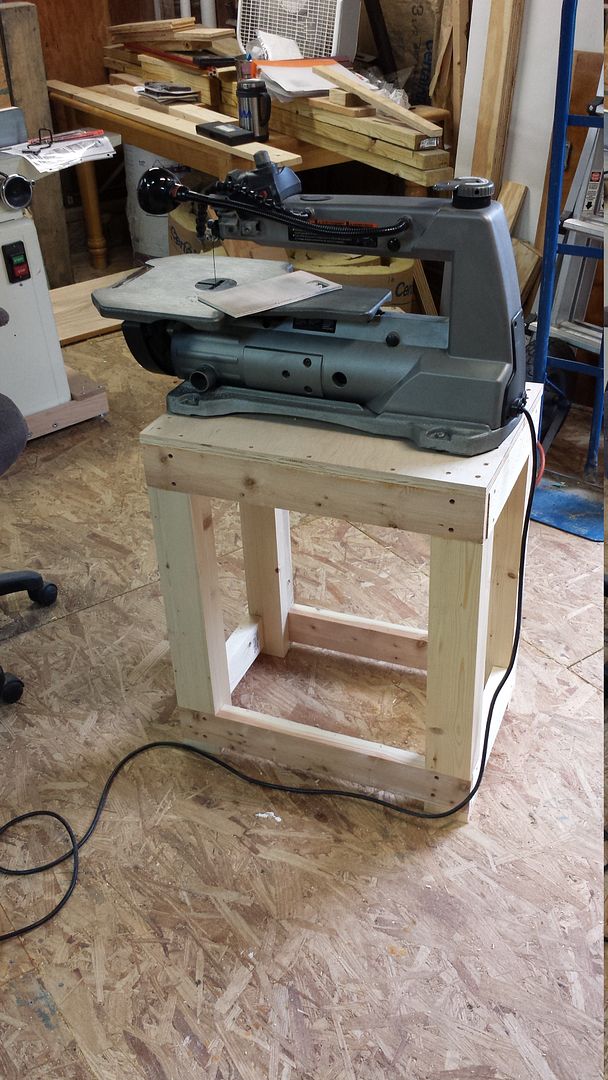 I still want a drawer but will wait until I get my latest CL find ready. Porter Cable 4212 at 75% off retail. Missing the dovetail bit so the drawer will be waiting awhile. It will be the perfect project to practice dovetails on once I get the bit.
-- If You Haven't Got the Time to Do It Right, When Will You Find the Time to Do It Over?
---
---
---
---