---
This is a really simple pine display case that I built with the extra wood that I had laying around and glass from an old picture frame. This was a practice case. My father in law collects fishing lures and asked me to make a few of these, but bigger.
This project taught me not to install the glass until it's sanded and finished and that staining pine is a pain in the butt.
But overall, it turned out ok.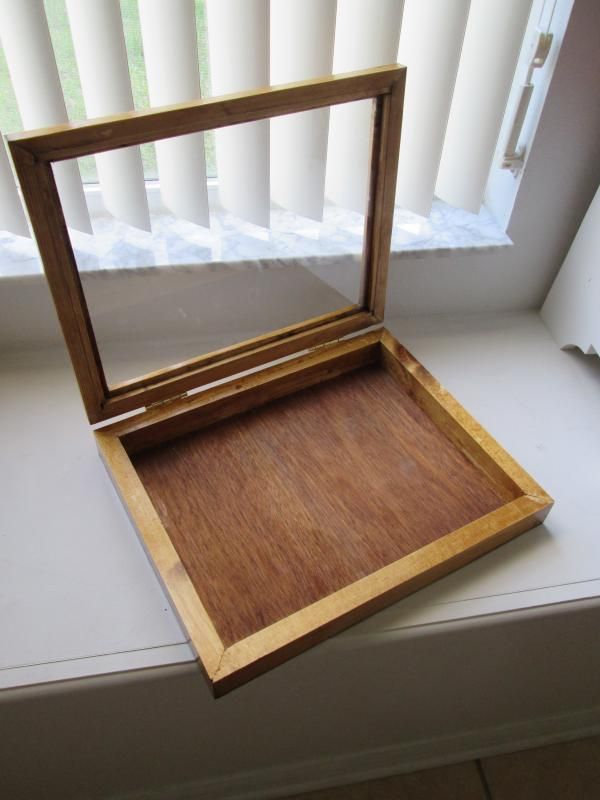 -- Kevin - Tampa, FL
---
---
---
---