I have been studying segmented turning for a while. I have lots of small pieces of exotic lumber, a really good lathe, and seeking some out-of-the-ordinary projects less frequently seen. It was some You-Tube videos, a 90 yr old turner in North Carolina, who really made me conclude that this was something I could be doing! And so it began, two blocks of 10/4 maple, with a purpleheart filler. Next, some laminated beech, cherry and maple, and a pedestal made of salvaged yew from a neighbors trash pile, and a segmented QS oak base. Here goes: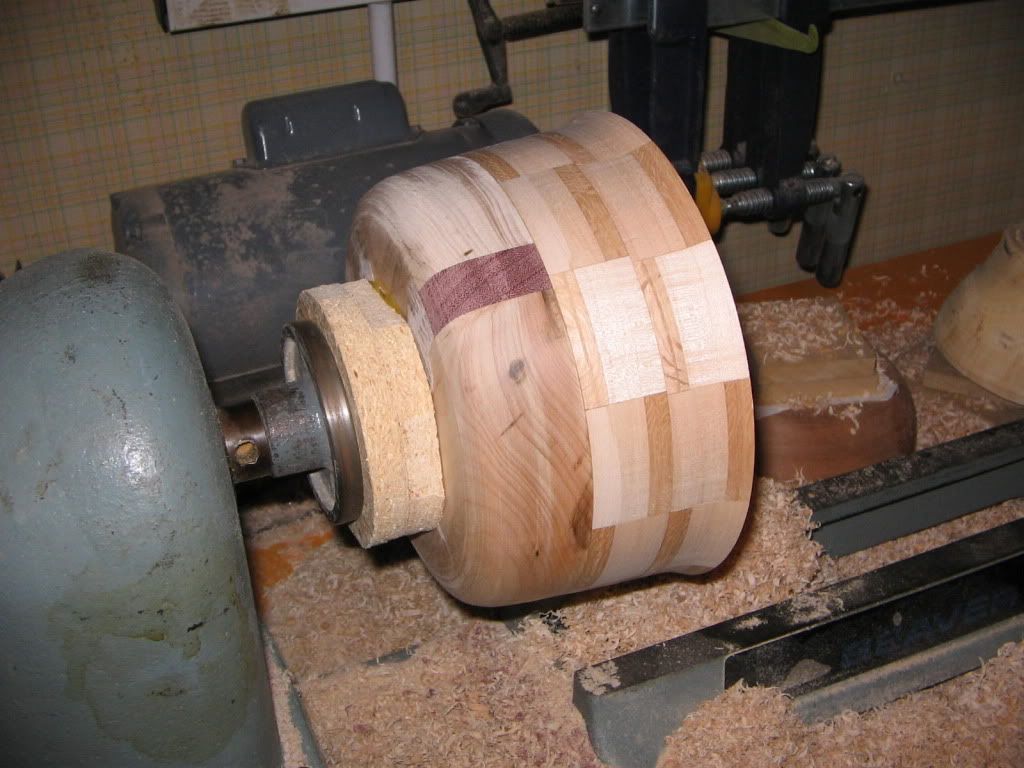 This is the bowl of the ummm vase? or urn? I planned to free-flow this project, letting it dictate to me what it wanted to be. Fabricating the 'lip' of the vessel was a bit challenging. Though I checked and rechecked the angle of my miter gauge, 12 segments with the tiniest whisper of angular errors means that gaps will occur as you glue the segments together. I discovered that the easiest way to compensate for angular misalignment was to assemble two equal halves, and butt-sand them flush to a planar 180 degrees. That way, all of the joints will be tight!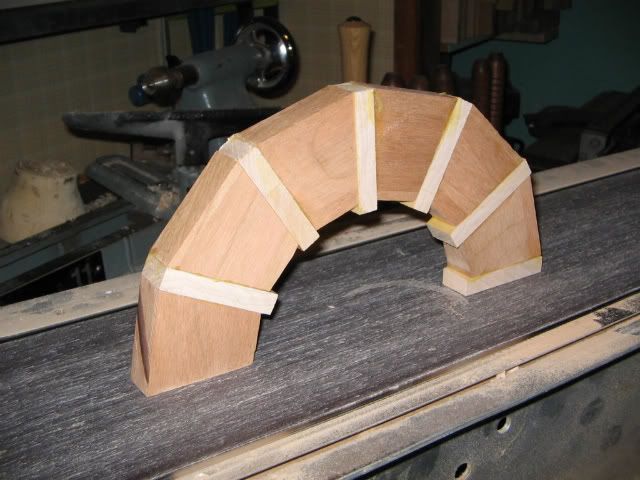 Here is the finished lip, ready for attaching to the urn: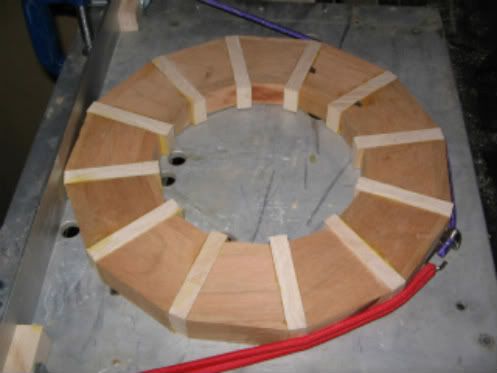 Once dried, the edge of the lip was shaped:
Here's the completed unit, getting its first coat of shellac. I finally found a use for that lazy susan hardware!
Finally, here's the project, waiting for some sanding between coats of shellac.
Hope ya like it!
-- Einstein: "The intuitive mind is a sacred gift, and the rational mind is a faithful servant. We have created a society that honors the servant and has forgotten the gift." I'm Poopiekat!!
---