This is my first experiment in making a tobacco pipe. I used a chunk of maple for this one.
I've done some research and I will be making some more attempts. I have some local apple and cherry wood I want to try out on this. The apple wood is especially exciting, It's a 100+ year old tree waiting by my mill, including the root ball, there is a ton of burl waiting for me in there. I will be adding more posts and photos as I progress.
6/26/2012
I cut up some of the apple logs today. Here are some pictures of the milling process. It was raining lightly and about 55 degrees, a perfect day for working up a sweat. The smell of the apple was amazing as I was cutting it.
I also had some Doug Fir that needed to be cut up so I threw that on the mill also. As you can see my truck is loaded down. Then it was up the hill to the shop to sticker the wood under the drying shed. Check out the grain on that Apple, some nice bookmatched slabs! I cut out some nice burl chunks which I dont have pictures of yet. I will let the wind blow through this wood for a few weeks, then into the kiln for a month. We should get some nice pipe making pieces out of this.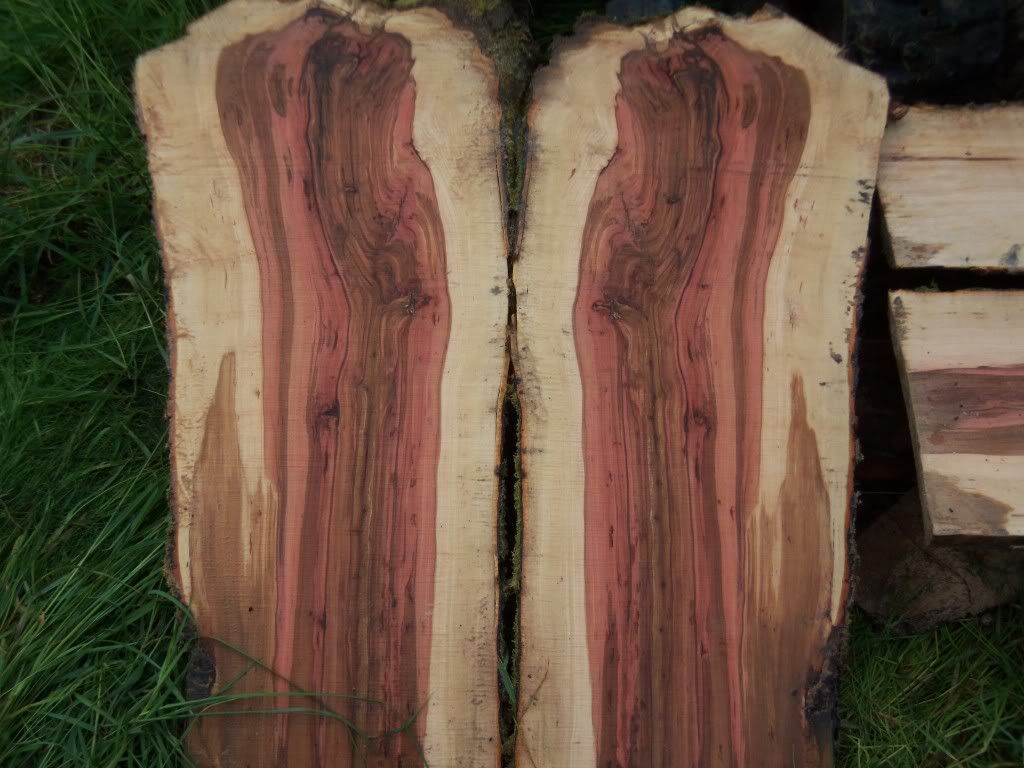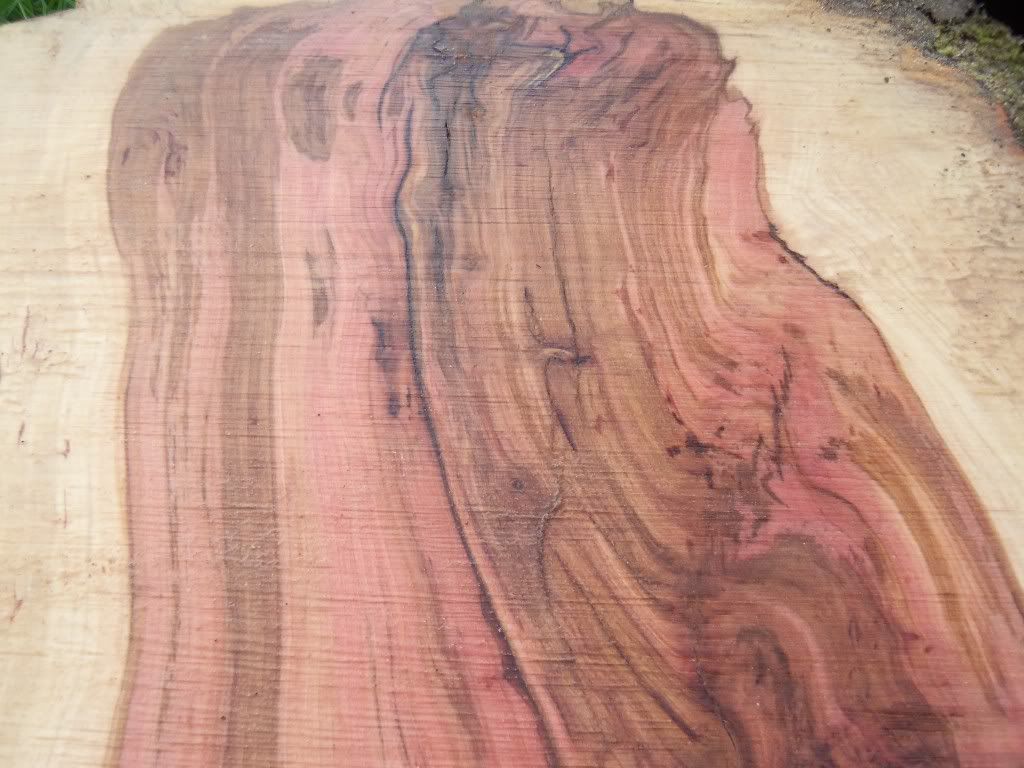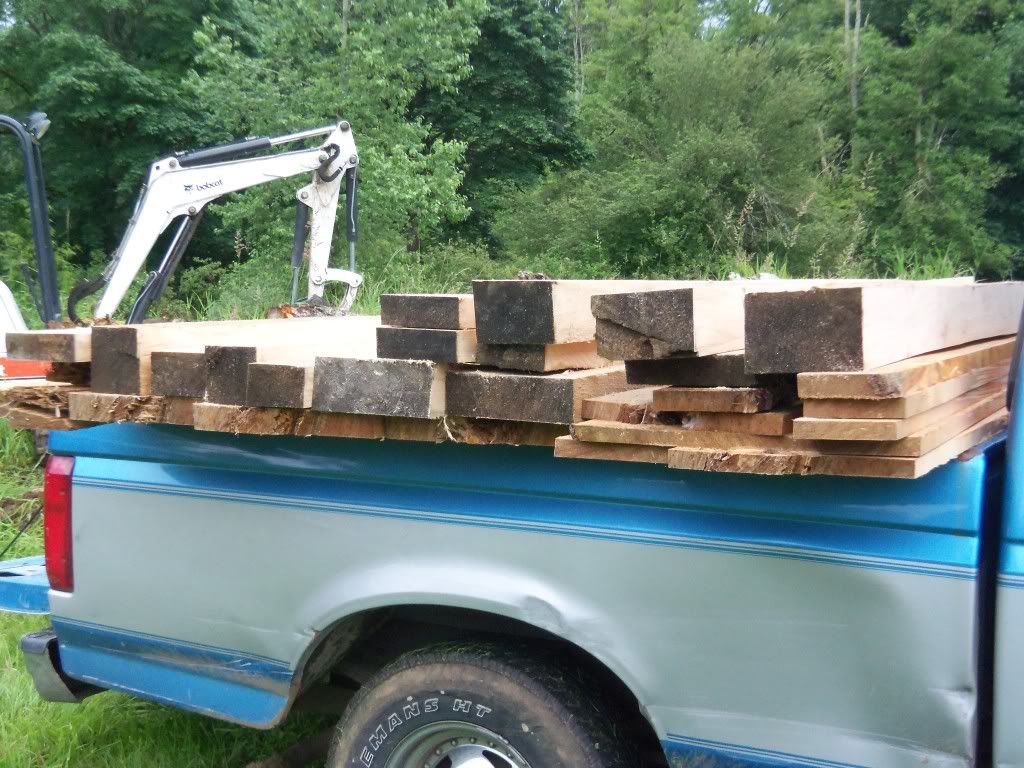 ---