for years ( 45 ) i have been using the jointer , and from day 1 , my shop master ( Lincoln Morinaga ) said that this tool was the most dangerous in the shop . in my work , i often have to joint 12' boards or longer .
with or without a helper , this is a tedious and risky task , as you have to force the board down with lots of pressure,
to counteract the forces of gravity and increasing outboard sagging .
my thoughts , have allways led me to using gravity in my favor , and letting my " fingers do the walking " !
first i want to thank you topamax , for answering my electrical questions about the switch and motor 220 v
without frying everything in the middle of the night . line =In = power from electric panel .load = out =from switch to motor . you were there bud , thank you .
so here is my solution :
this is my chopsaw table , the motor for jointer has been mounted on the wall,
on hinged board , for belt tightening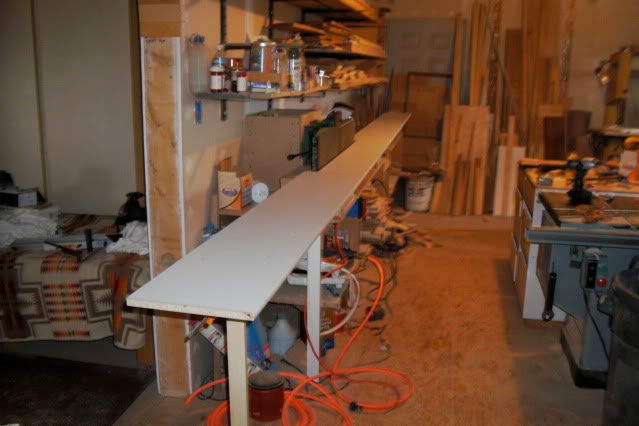 i wanted kent to come and do this , but didnt have any bubinga to work with !
this is the inside of motor cover box and base for jointer to mount to.
with vacumn tube to isolate jointer from motor .
the 2 holes are for take apart belt from motor to jointer .
thanks for looking , and work safe !
and 3 bolt mounting holes for jointer .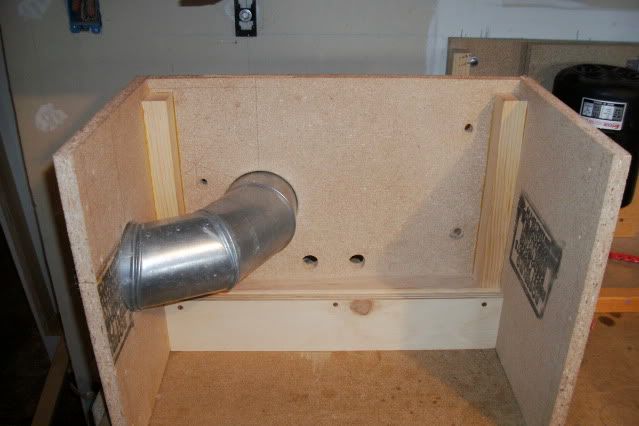 box and jointer mounted . this platform is 6" higher than chopsaw table .
i needed to have room under the jointer to still use the rail ,
and adjustable stops for chopsaw . when platform is removed .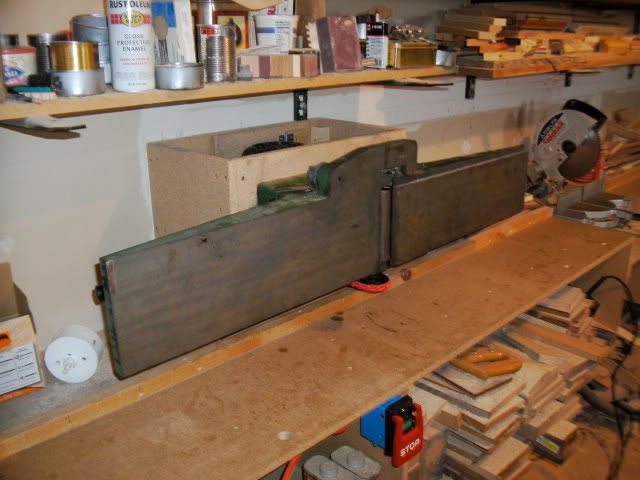 these registry holes 3 in fence and 2 in table ,one set either side of
jointer table .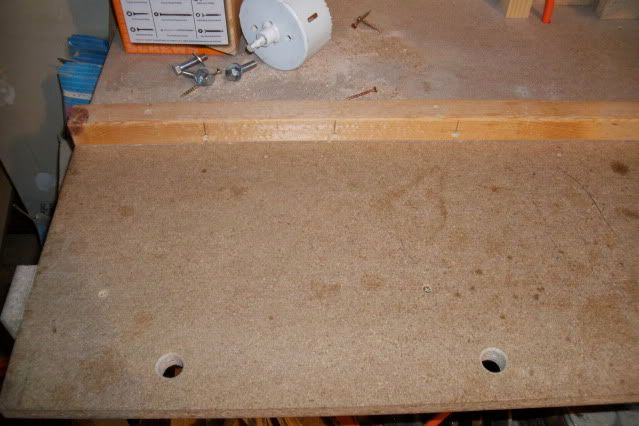 correspond with dowels in bottom of jointer platform .
i slide platform along back rail until 1/4" dowels register ,
and drop down into 3/4" holes in table .
this way platform doesn't move , and it cant tilt ,
because back dowels are holding it down .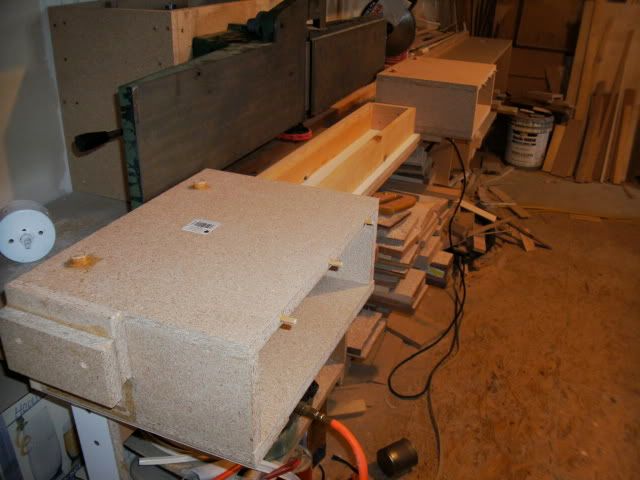 platform in place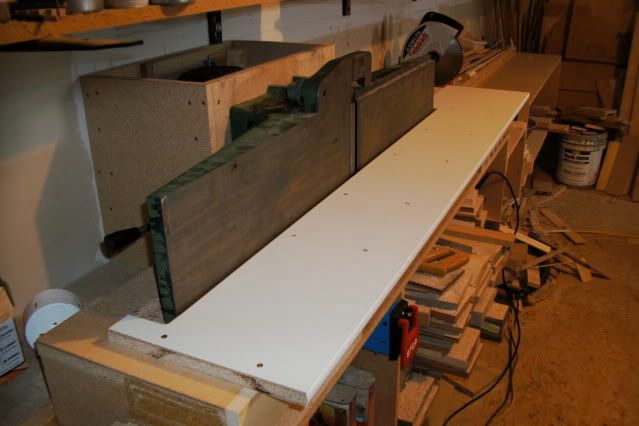 far end of table and registry mode . i still wanted to use the chopsaw to cut up to 3 1/2" behind platform,
so it was different atachment .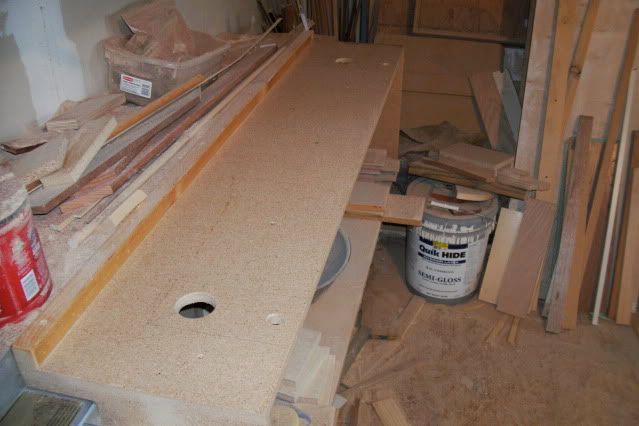 underside of far platform and "hooks" and dowels .
here i slide platform until "hooks" drop in holes ,
and slide back until "hooks" are grabbing table and drop down
in corresponding dowel holes , it cant move or tilt either .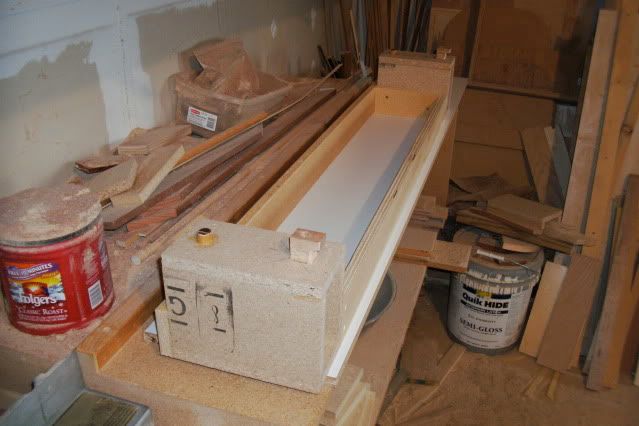 platform in place , with space to use chopsaw still .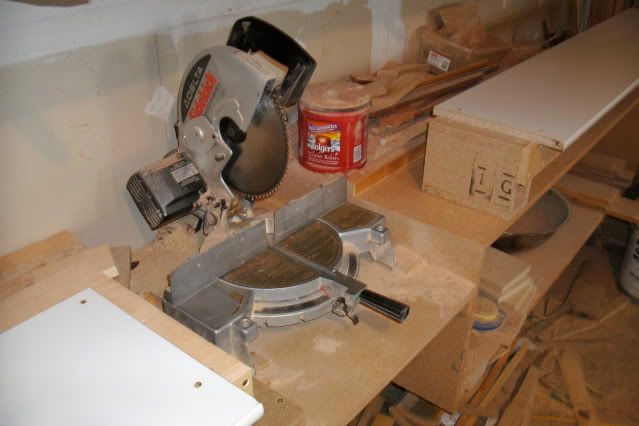 platform with dowel pins to fill space in front of chopsaw .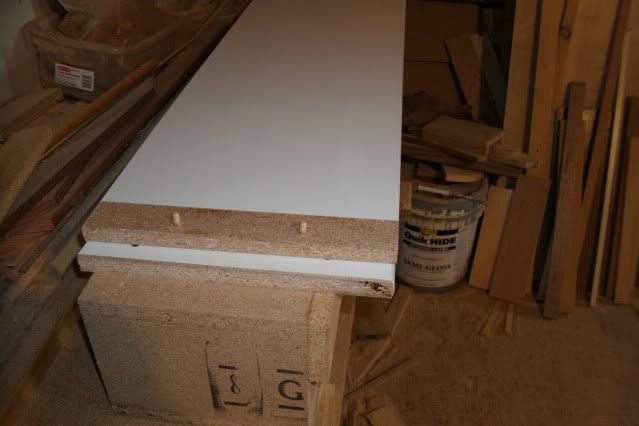 and in place .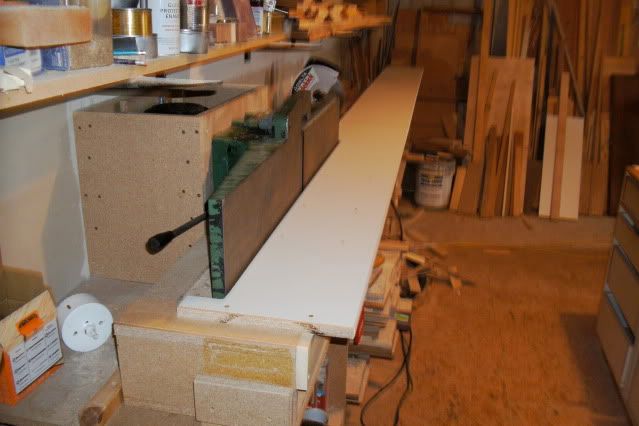 infeed side attachement detail .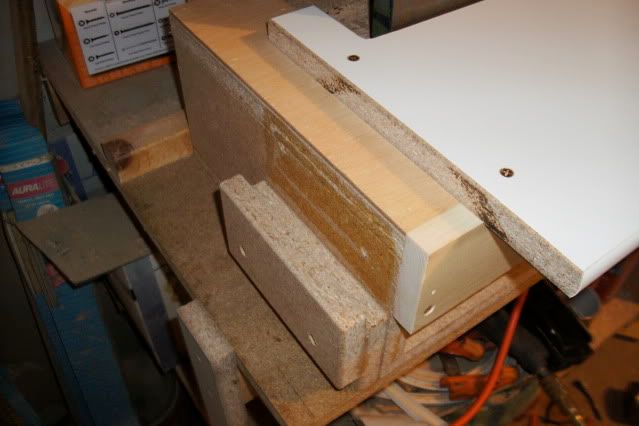 infeed platform in place , with folding leg ,
over all it is 18" long ! and it all breaks down for wall storage !
just 1 old guy working alone !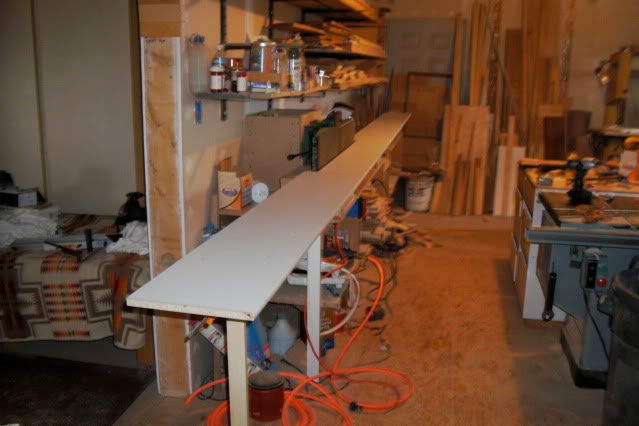 i just made this , i will get a guard soon !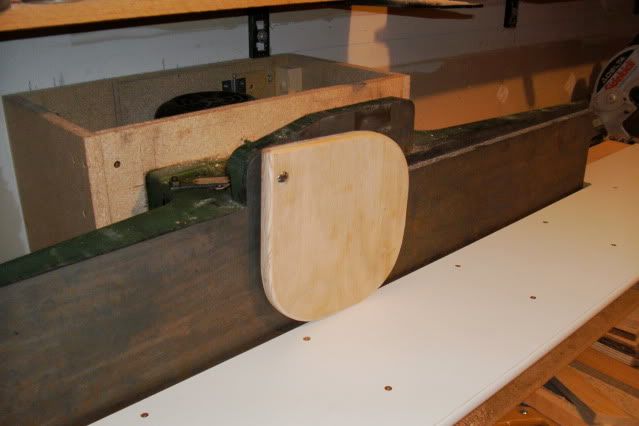 finished jointer and first edge !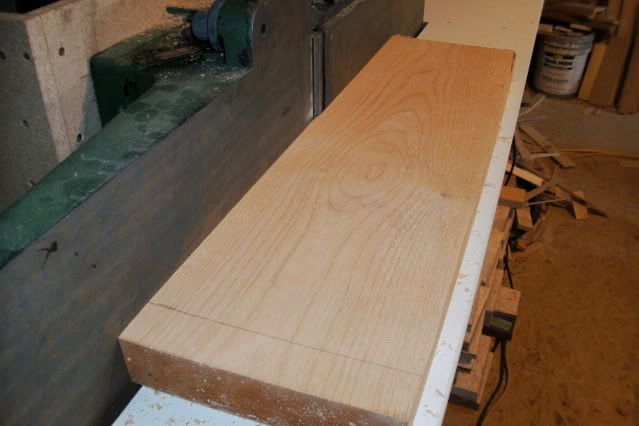 as soon as i get back from denver and see bibb about rosewoods and his wood ,
i will get a spiral cutter head from grizzly for this and feel better about jointing long boards ,
i still have a delta DJ20 long bed jointer on the floor for regular edjeing and face jointing
-- david - only thru kindness can this world be whole . If we don't succeed we run the risk of failure. Dan Quayle
---