i made this crown moulding a few years ago to highlite an arch i made here in the house .
since then i am working on another one and only have enough left from before for 1/2 the arch , so lets make more !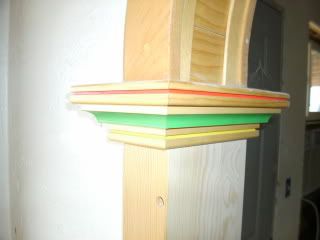 start with as many layers of 3/4 material as you want to stack , the parts can be offset so you can save material .
for attaching to upper cabs or projects i let the lowest one stick back . that way i have a fin to attach down to tops with .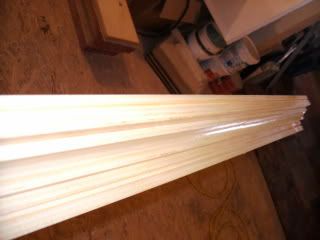 .rip your pieces , and do any tooling . groves ,coves , ogees , vees .
i dont round over at this stage .
spray sealer to area to be painted , (some woods will bleed paint into grain , no good ) ,
paint highlite areas , ( i use hobbycrafter from walmart or craftstore ) slober it on .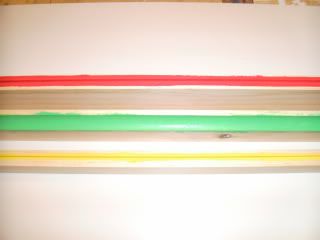 plane off paint ( 1/32 ) .and to sides also for coves or profiles , this leaves a straight and clean edge .
no masking or tedious line painting ! now round over any edges you like .
mark end and rip kerf both pieces 1/4 deep with narrow kerf blade . i make splines 7/16
from door skin ( thin ply ) . this spline wants to be snug , but not to tight . it is an allignment piece only )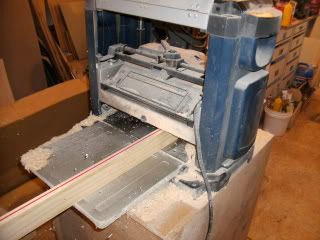 put glue behind the spline , not in kerf or in front , it will run out and slober everywhere !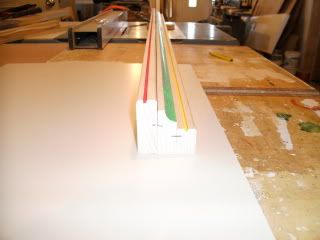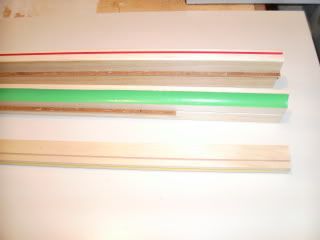 you can make them any way you like , and all layers need not be flush in back , so you can save wood .
the dentils were crosscut slightly larger then grove widened after paint and edge also .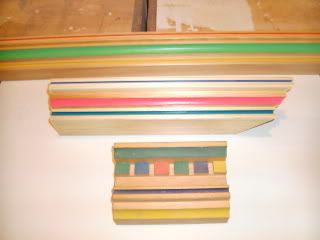 the one on the right i made to ride on a mounting strip attached to the wall over door .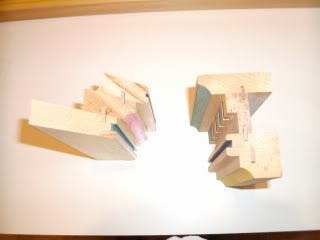 .these are my kitchen cabs at home , i wanted something lite and airy , not dark and traditional .
i realy get tired of the same old same old !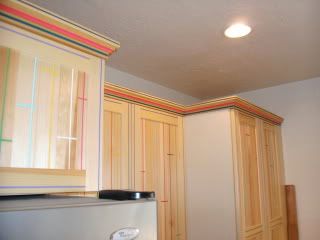 now i have more moulding for the other arch . remember to make more to begin with as crown miters use a lot of running length of moulding !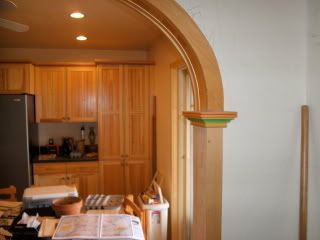 let me know if you need anything about this , as im still learning about the camera and the computer .
-- david - only thru kindness can this world be whole . If we don't succeed we run the risk of failure. Dan Quayle
---