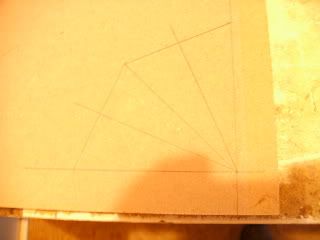 .start by laying out the star you want , must be in EVEN numbers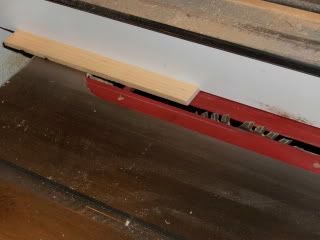 .rip all lumber to same width as many colors you want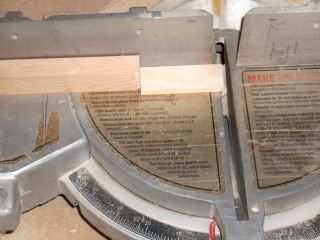 .crosscut half of all parts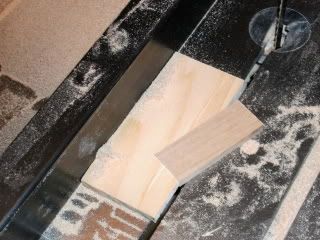 .wedge jig , cut 2 triangles . these are rough dimensions as final piece is recut all around


.i like to leave my tool proceses live if possible , and lay out triangles to see how many more to make,
or if you want to change colors or concentric designs later.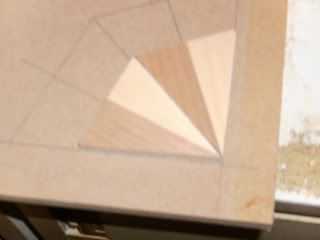 .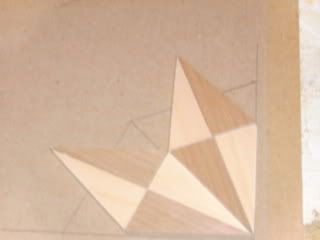 .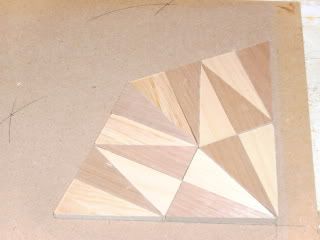 .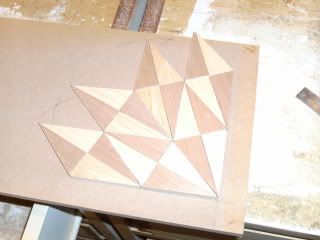 .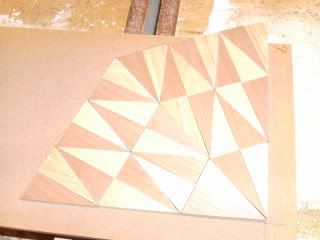 .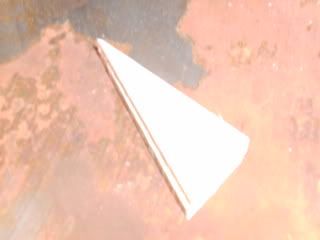 .the lines you want to cut for the "flower" is drawn on one piece .
each concentric layer may want to be different thats why i like to assemble dry an look.
how ever you cut the pieces will make a pattern ,like those telescopes with the glass in them ,
how ever some parts get real busy when turned around next to each other.
you might want to change the pattern/color of in/out arrows to make other designs within the big one.
the piece you mark and cut the first time i use to mark all others ( only the same colored ones )
then put it over other color and align them and cut. the line is reference only , as you want a smooth cut in the bandsaw , not a jaged line . the kerfs wont come together well . NEVER mix parts of a different cut piece , as they wont match .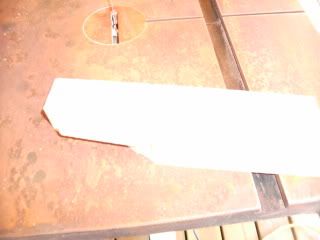 . i made this holder for this demo , as ive never made pieces this small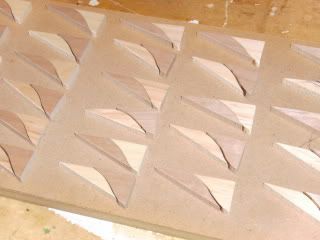 .stack all parts inverted with their oposite color mate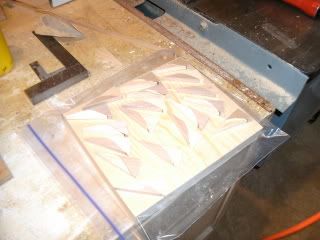 .put glue to edge and squege them together for good joint on flat ( can be waxed melamine ) surface so they dont lump thicker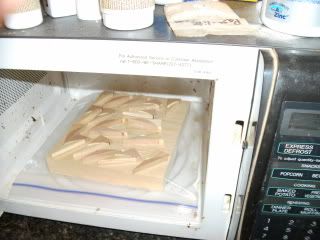 .this was just me drying the glue faster ( parts were so small )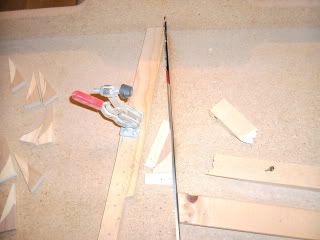 .on sled with stops and some form of hold down cut edge straight , always same edge , all parts . keep square edge as reference
.

this is the MONEY shot ! make sure your parts come together in a perfect square corner ( putty is expensive )
.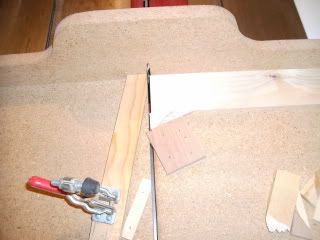 .crosscut ends to be square , all these are like tiles ,they all must be the same angle and length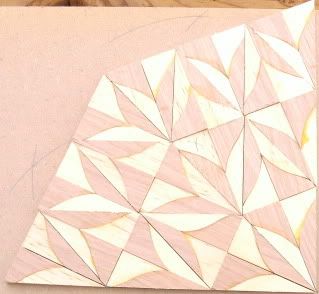 .when i glue to base ( good ply ) i put stops as square and work in quadrants . i use liquid epoxy as it dosn't warp my pieces with the moisture . 2 things to know here , 1; if you slide the parts into place they will pick up some glue in joints its like a border , but you must do it to all joints as it can move parts out of alignment . the line everywhere can look good if it is constant , and the parts stay in alignment ,2; putting the parts to edges then down leaves tight joint with no line .
i allways use a notched spreader 1/16 to keep glue from building and running up through joints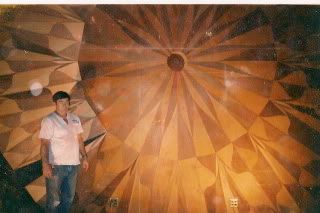 .make this any size you like !
.
rules of the road , length of piece is determined by angle and width of part .
angle is by how many facets you want ( always even numbers as you don't want to close the circle and have 2 left shoes together .
the design is sensitive to clunky parts ,as many are reversed and join up looking weird .
ive stuck with 2 woods as the action gets fierce with so much going on .
the more cuts to the wedge also makes them busy.
.
well that's about it for today , enjoy !
i hope this is clear enough , if not just call .
.
p.s. by the time you read this degoose will probably have 4 made as he helped me at 2:30 a.m. to get this to you !
and gary , thanks again for your help with the pics.
.
.
-- david - only thru kindness can this world be whole . If we don't succeed we run the risk of failure. Dan Quayle
---