sorry to take so long steve
this went to my spam file
i just found it
———-
Well I doweled the legs to the sticks and beams. I went with a single half inch dowel that was six inches long. I don't like it because the legs can rotate except for being held in place by the lower stretcher sticks. I hope it is strong. Maybe next time I will make square tenons on the top of the legs.
I started by drilling the beams from inside the mortise. I spent a bit of time and made sure my drill press was drilling straight (it wasn't). I drilled all the way through. These will then become my drill guides for drilling the legs.
.


.
I then clamped a set of legs on the bench. I made sure everything was square and made a temporary stretcher to keep the spread correct. Then pressed the beam onto the legs and drilled through my "guide". I repeated this for the sticks too. Every hole was numbered to keep it straight.
.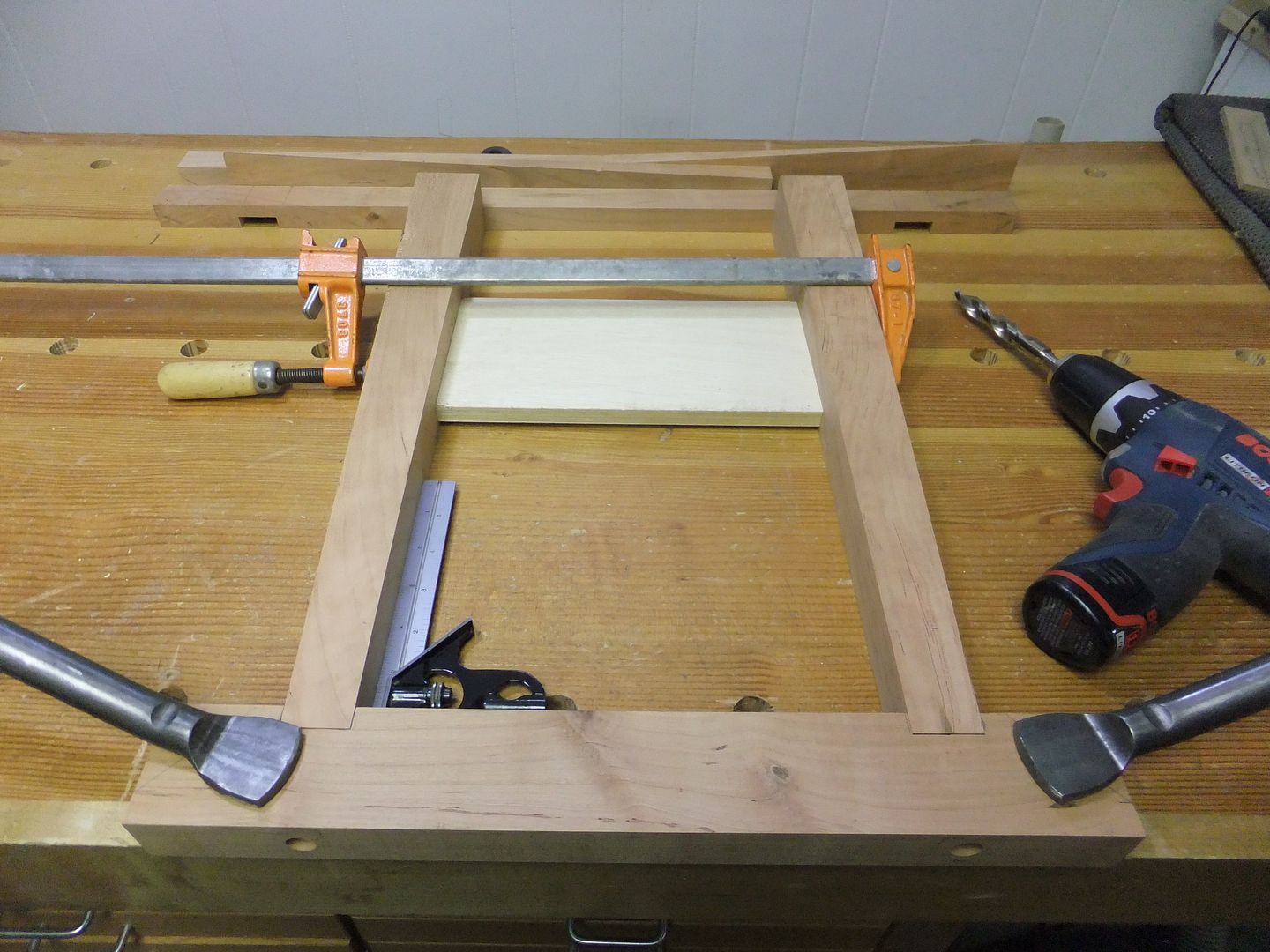 .
Then mortised the legs for the bottom stretchers. The blue tape markers are on the edges that are square to the floor. They end up on the inside corners. It is really easy to get mixed up with which edge is which.
.


.
I beveled the ends of the beams and sticks.
.


.
This is how the frame looks with all the cutting done. I like it.
.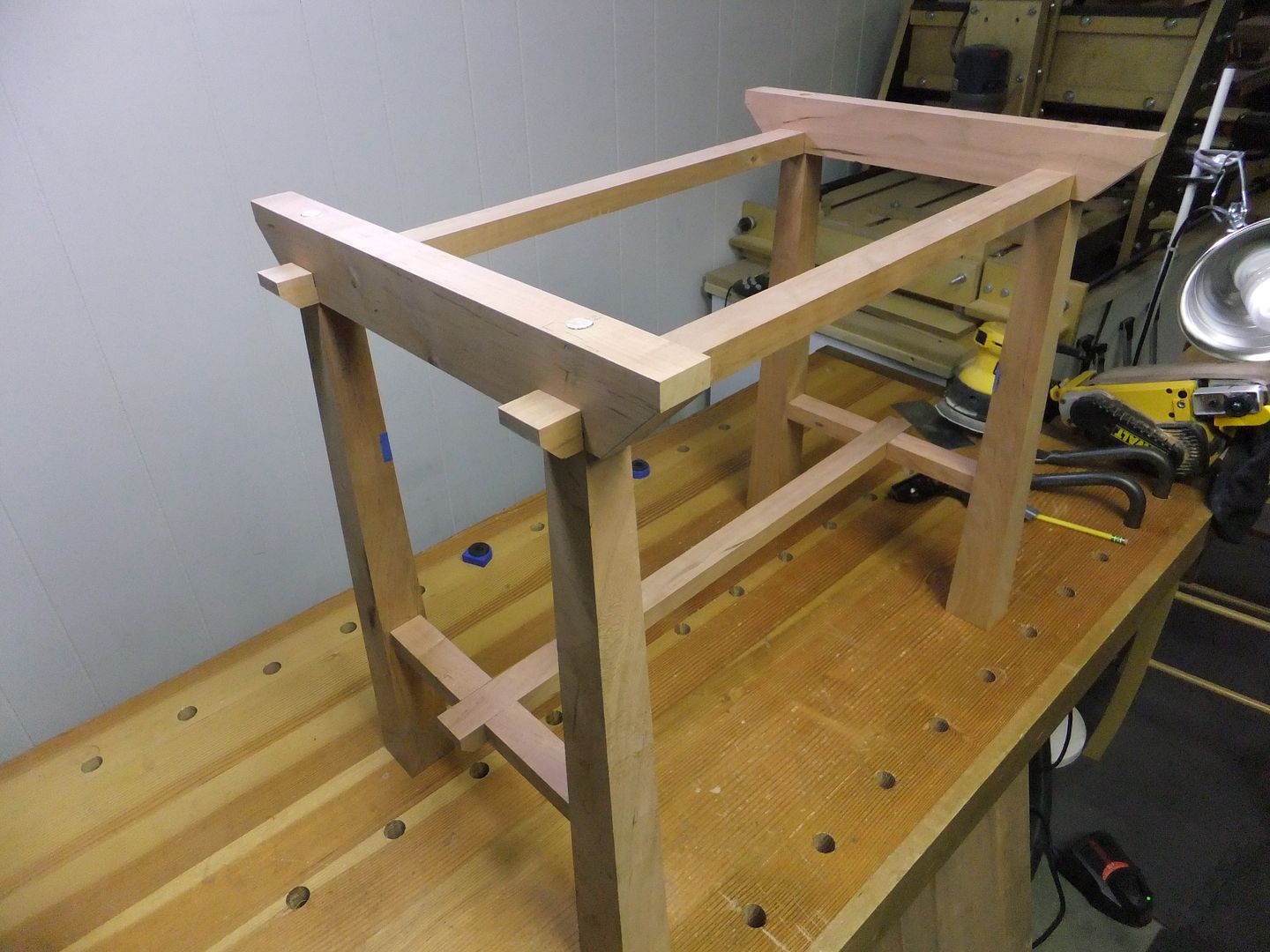 .
Then I cleaned up the top and squared the ends. I beveled the sides of the top with a chamfer bit in the router table, but the largest bit I have did not remove enough. I would like the flat portion to only be a quarter inch or so. Maybe I will get a bigger bit, just leave it, or bevel it on the table saw.
.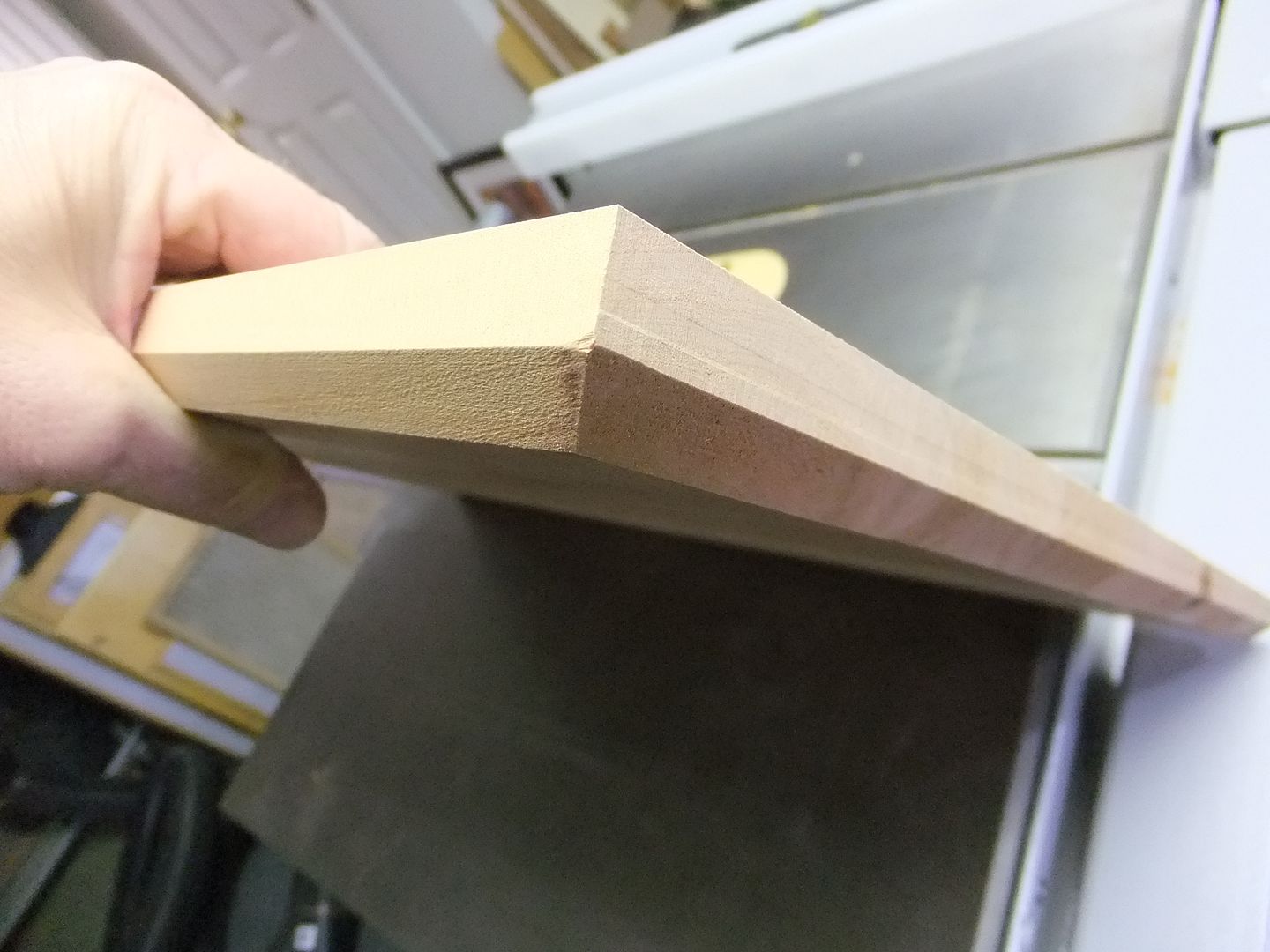 .
So here it is. No scraping or sanding, or finish applied. The plan is to attach the top with screws through the beams.
.

Thanks for riding along,
Steve
—————-
edit later
here is part one of this blog
http://lumberjocks.com/patron/blog/52106
-- david - only thru kindness can this world be whole . If we don't succeed we run the risk of failure. Dan Quayle
---