hoping to help with this blog
steve has been having problems posting this for 3 days now
if this doesn't take
his table can bee seen on shipwrights blog
http://lumberjocks.com/topics/85082
————————————————————————————————-
Moser End Table Getting Started
by SPalm
————————————————————————————————-
My wife and I wanted to replace our living room end tables with something that was lighter and had more open space. And maybe add more pieces later. We have always liked Thomas Moser designs and really liked his American Bungalow series. It contains a bit of Arts and Crafts with a bit of Modern and a bit of Oriental design. There are a lot of pieces available using these design elements. Here are his coffee and end table designs:
.


.
They supply simple drawings of the major dimensions that I clipped into small pictures. Not a lot to go on, so I am just winging it:
.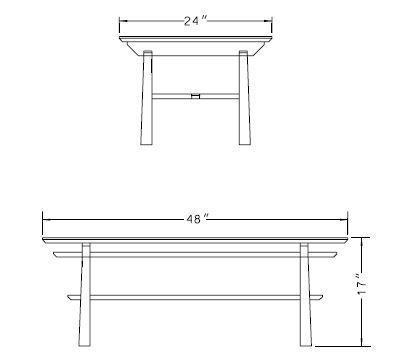 .
Her is a link to their website if you want to see examples:
http://www.thosmoser.com/collection/american_bungalow/
.
So….. I thought I would start with a small end table. We liked the smaller size, but not the shelf, so it will have a cross bar(s) like the coffee table.
.
Here is a pic of the 3×3 cherry that I have a bunch of. It definitely has its pluses and minuses but I will give it a go.
.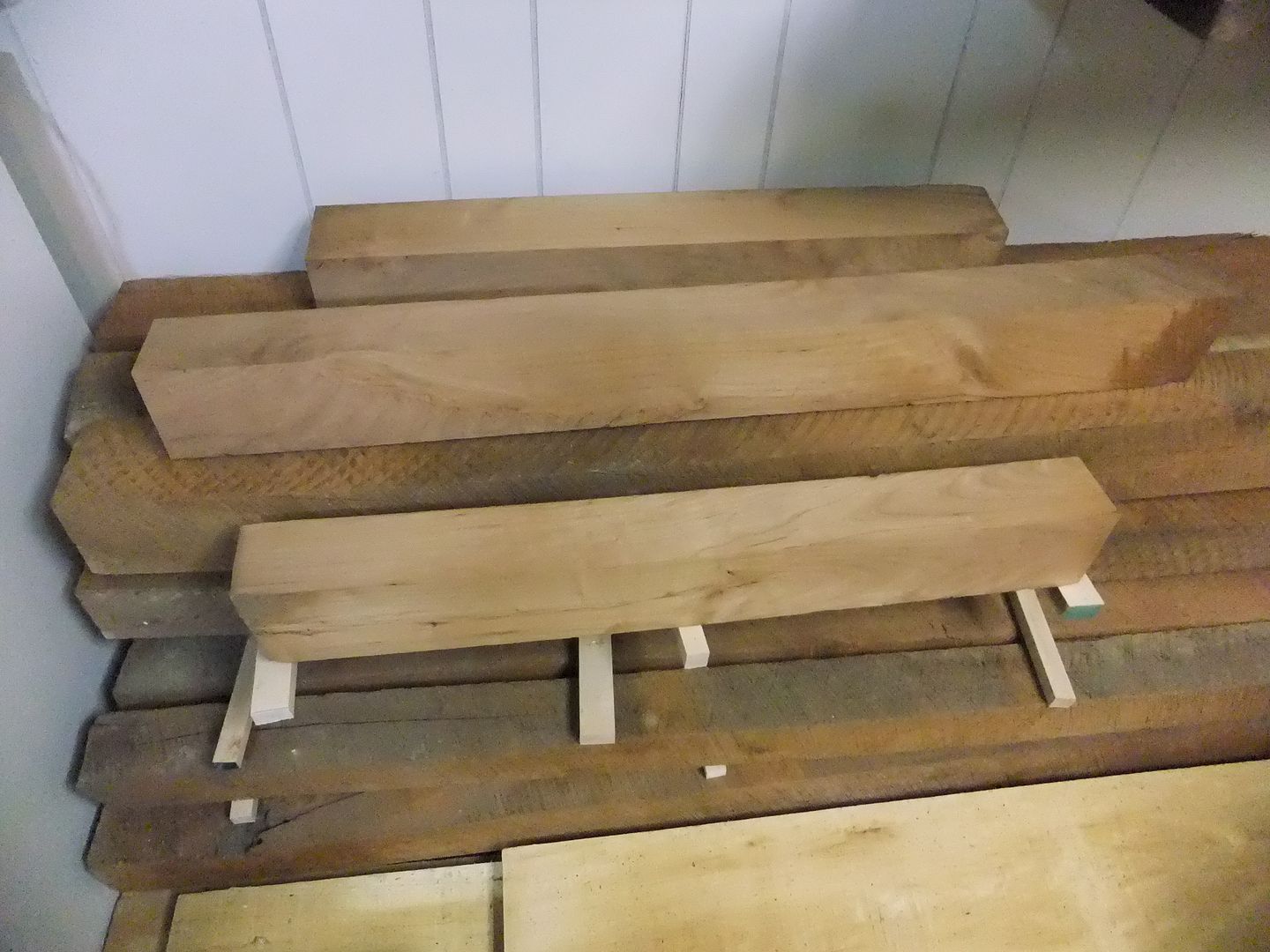 .
I resawed some and glued up an oversized top. Note the cherry stool that I just built but cannot figure out a seat design for it :-(
.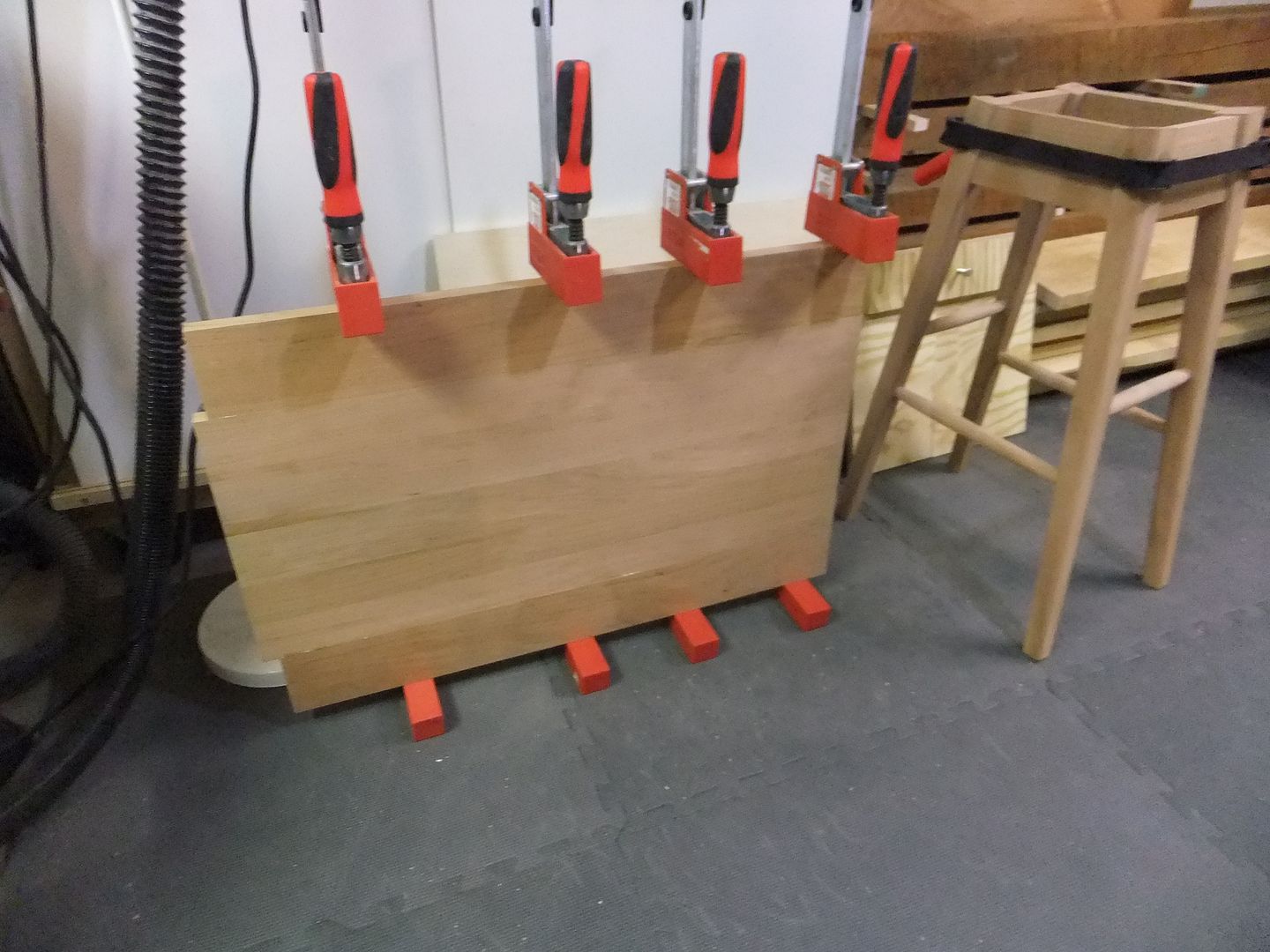 .
I made a tapering jig to make the legs. 2 inches taper to 1.25 inches. I used a tapered cutoff to help hold the leg for the second cut.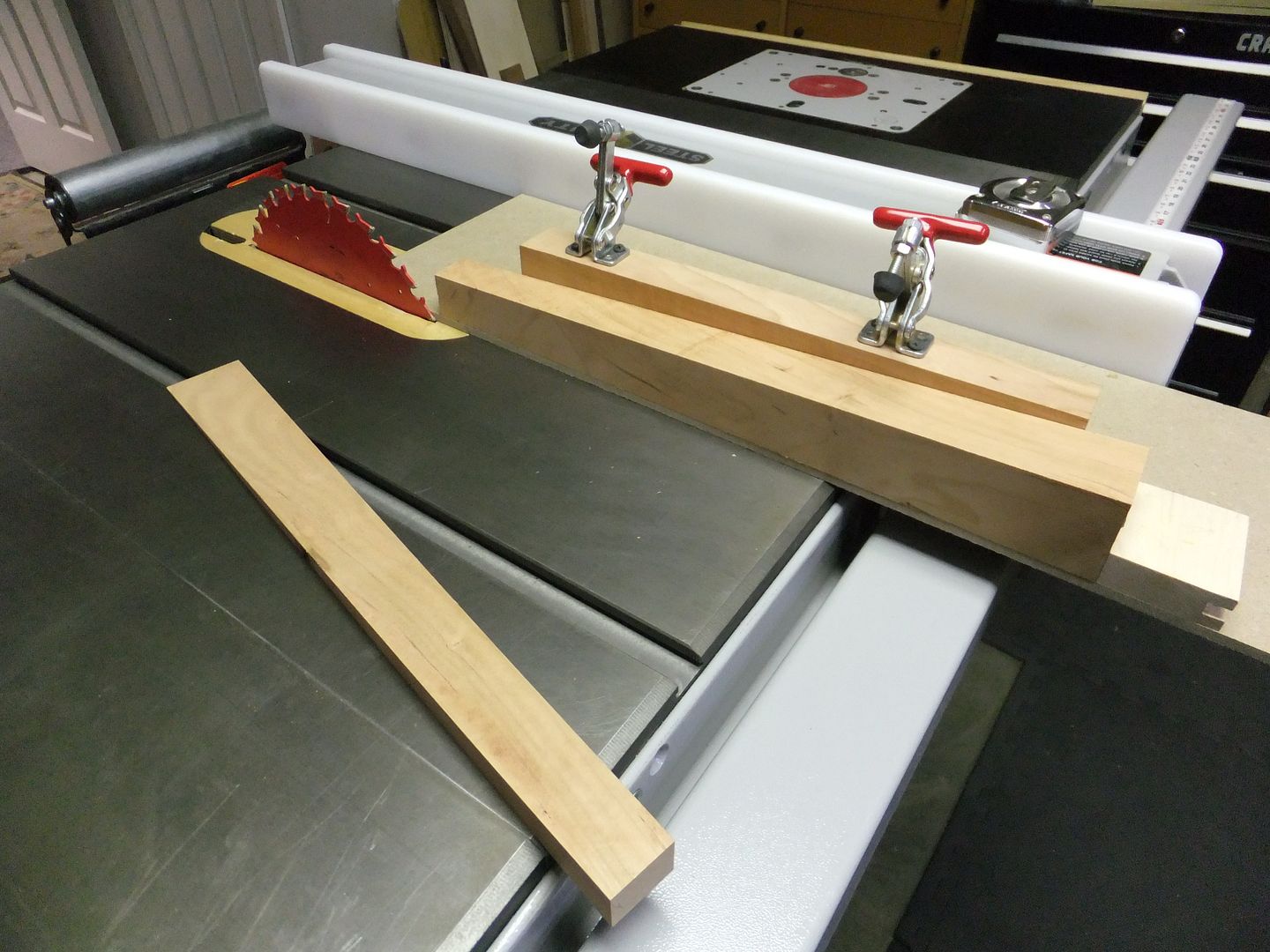 .
So I ended up with what I call sticks, beams, and legs.


.
Then I cut some dados so that the beams would interlock with the sticks at the top of the table. This is also know as a half lap joint.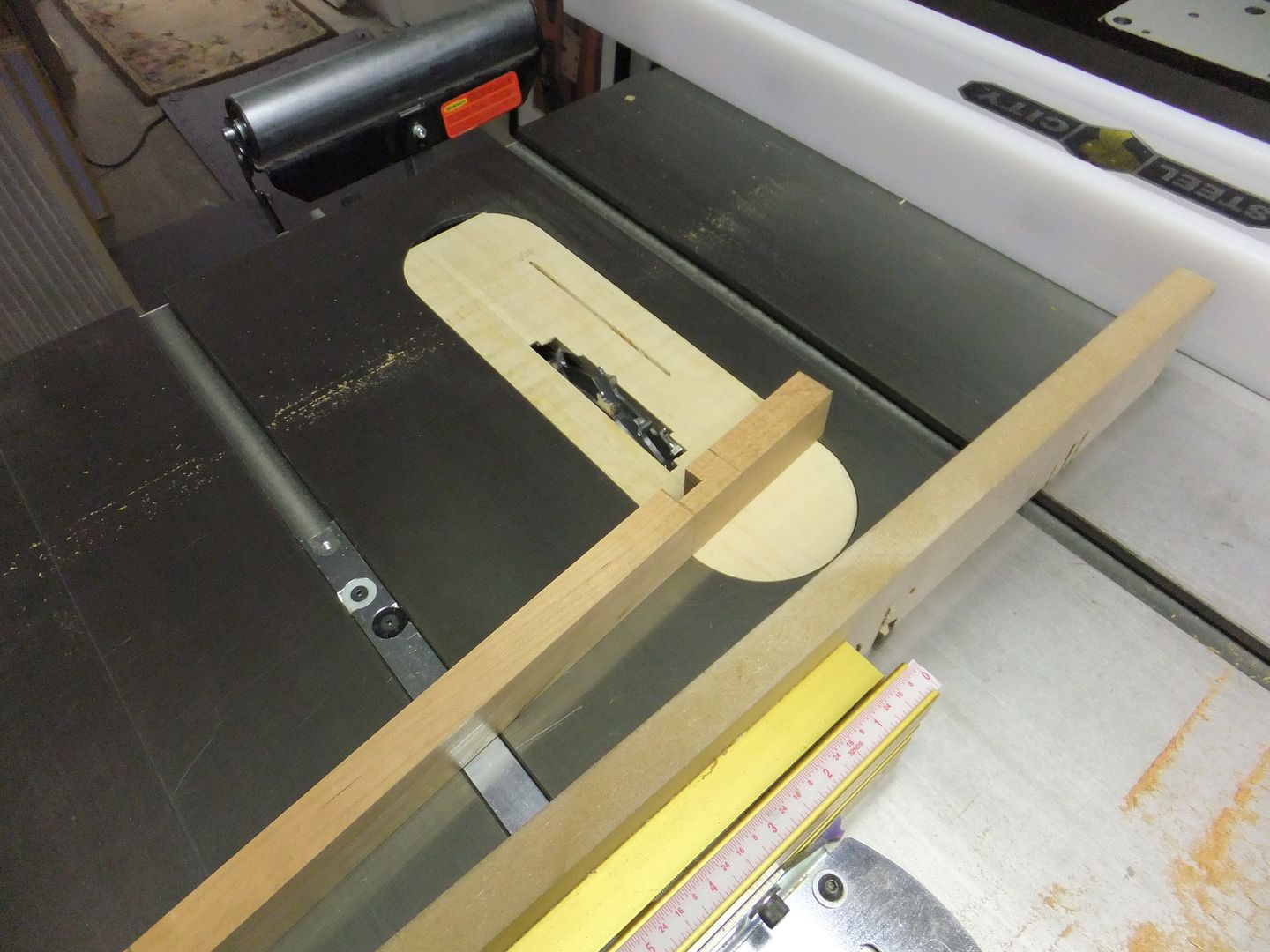 .
Just a construction note: you can tell when the dado blade height is right for a half lap by grooving the ends of some scrap stock and see if they interlock correctly.


.
So here is where it sits right now. Nothing is glued, the sticks and beams need bevels, the top needs to be cleaned up and sized, and the legs need to be attached. I am planning on attaching the legs with dowels (yuk).


.
I also have to add small mortises to the legs for the bottom stretcher. And make the bottom stretcher. I hope this thing will be strong enough; it does not have a lot of bracing.
Steve
—————-
edit later
here is part 2 of this blog from steve
http://lumberjocks.com/patron/blog/52130
-- david - only thru kindness can this world be whole . If we don't succeed we run the risk of failure. Dan Quayle
---