it's been awhile i know
we weren't always 'net ready'
along the journey
and courtesy to our hosts
dictated we visit with them
and get to know them
in the time allotted
so this will be a 5 part blog
#1 :
John Ormsby – http://lumberjocks.com/oldworld124
John and his lovely wife Marcia
opened their home to us just east of sacramento
knowing i was on a quest to see my teacher Mr Morinaga
john's yard is a game trail
so buddy needed to be tied
way to much for him to get lost into
but he did sleep in the bedroom with me at night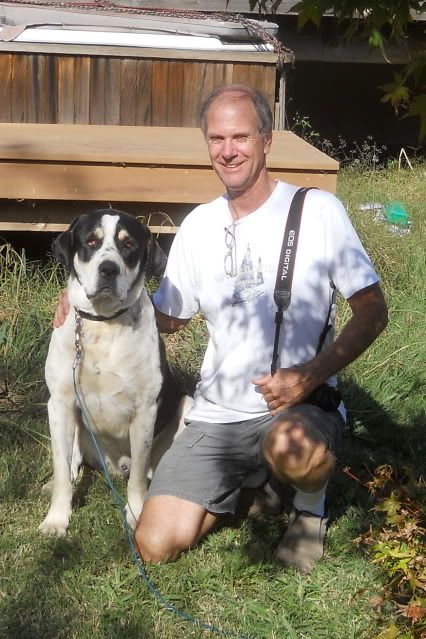 john has a very extensive and well equipped shop
and i was amazed at the quality of his professional work
which i hadn't been aware of follow the link in his homepage
we spent two days talking woodworking
a very smart and open man
thank you both for such open hospitality
maybe the sea next time ?
#2 :
jack1 – http://lumberjocks.com/jack1
jack and i have been corresponding for some time
and i wanted to meet with him
as i was close to him in sacramento
our meeting was strained from the start
buddy climbed out of the slightly open rear window
and killed jacks cat of 17 years vinnie
the mood was set
and i felt it time to leave then
but jack insisted we stay
we did get to talk and i found jack to be a very intelligent man
and his wife Betty (after the chewing out we both got)
to be a kind and caring person
Jack i know i took pictures
they are nowhere to be found ?
i did show up on the night jack has 'open house'
with his friends and i got to meet them all
we watched a woodworking show (not very much)
and talked all kinds off things
some great friends jack
say hello for me next time
God bless you both
whatever i can do
just say the word
#3 -
jim – http://lumberjocks.com/A1jim
one of the main reason for this whole trip
and why i worked for rob (socalwoods) (since retreated from LJ's)
was to visit with jim my first and best bud here on LJ's
we both share many things in common
one being that we are both professional woodworkers
and builders (jim is a contractor too)
so we can talk in both worlds
i knew he was home when i saw A1 contractor's on the truck
jim tried to warn me off as the trailer he was hoping to provide me
had a rotten floor and his home just room for two
i stayed at a motel the first night
his wife anne made some pot roast that was delicious
and we all talked till late getting to know each other
here we are the next day with schloemoe http://lumberjocks.com/schloemoe
who came by to see us both thanks for that Rick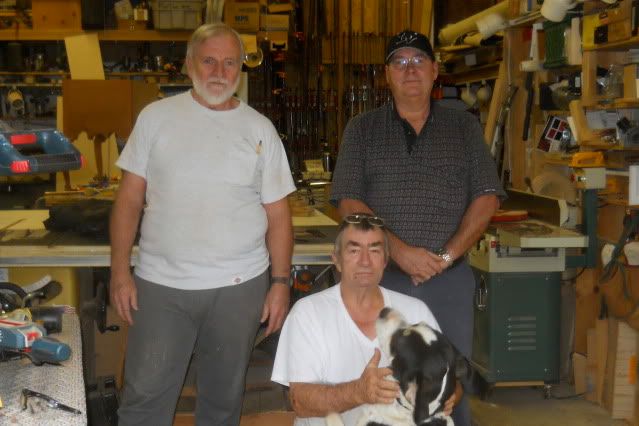 jim is a very organized guy in spite of the fullness of his shop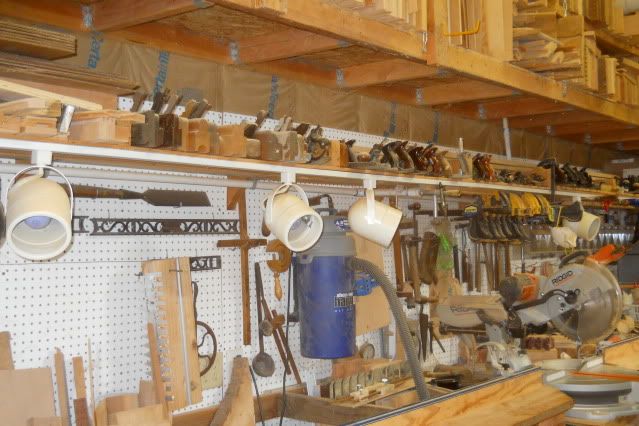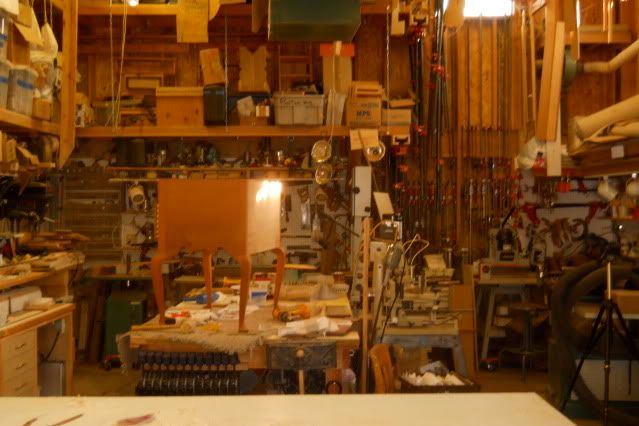 and i got to marvel at all the tools and jigs he had
and his calm and savvy demeanor
when i arrived and was tying buddy up out back
a cat ran by and buddy yanked me almost under the adjacent trailer
wrenching my back out of whack (first time in 4 years)
now i walked like a crab and even sleeping was hard
as jim was working when i got there and only had the weekend off
i would stay in the motel 3 nights so as to leave early monday morning
but when i called about the second night (sat)
i was told that i had to pay a $75 dollar fine for smoking a cigarette in the room the night before
that would be a total of $300 for my room for that time
after paying the fine at 8 at night and not being asked to stay there anymore
and needing the money for gas home and a storm approaching
i made the decision to head on out then and there
drove past mt shasta again this time in the dark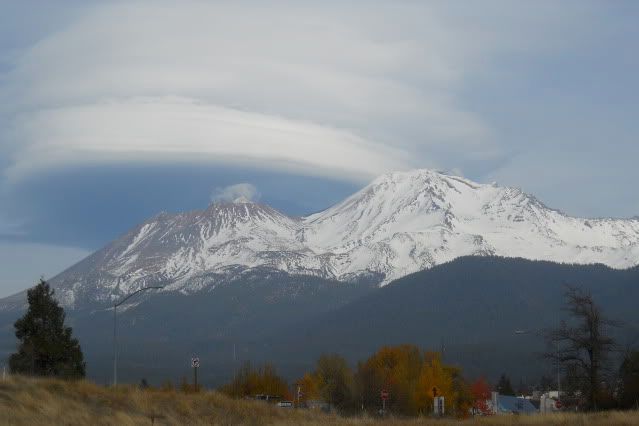 and pulled over to rest at one in the morning sunday
and woke to find the truck would not start in the rain in the backwoods
the cell phone rand lent me died and wouldn't charge
i waited for 8 hours there till a man taking his wife to church helped me get triple a help
jim and anne your generosity and kindness knows no bounds
i thank you !
#4
my oldest friend Don Works silver city nevada


don is 75 years old and bought an old mining shack back in the 60's
on the side of a mountain with a shaft started out back
being a gun collector and a dynamite guy
he hollowed himself two rooms by blasting towards each other from opposite sides
and leaving a 2' wall in between and salvaging old mining timbers and rock from the old mines there abouts
made himself a very comfortable home practically free
where he raised a family and still live today (wife roz died 5 years ago , bless you girl)
i thought you all might enjoy his spiral staircase made with timbers and some ingenuity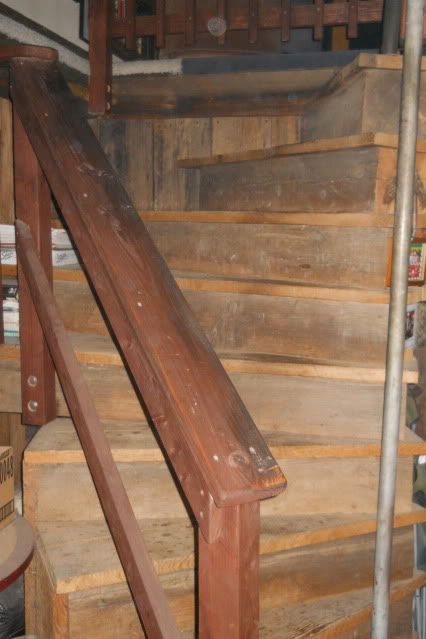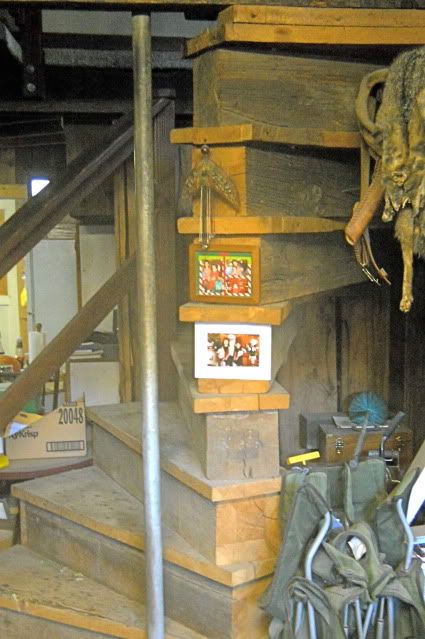 the pipe is a hand hold and there is one in the timbers too they all revolve around
after a good gab and sleep it was time to head on out for home
thanks don good to see you again i'll call on thanksgiving
and say hello to the kids
#5
getting home
the sierra nevada's were white the road long yet
the weather worsening behind me
down to tonopah nev
and across the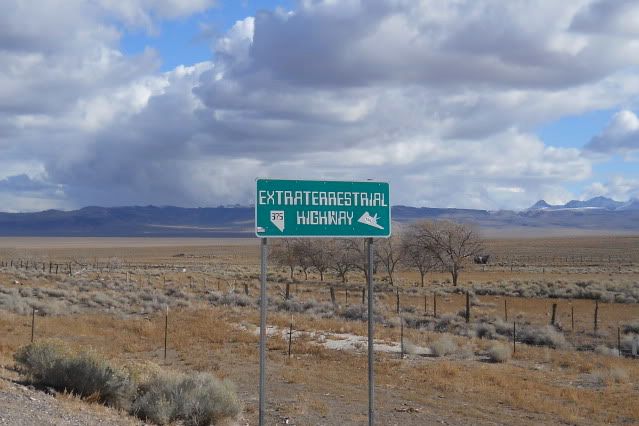 last gas for 125 miles
through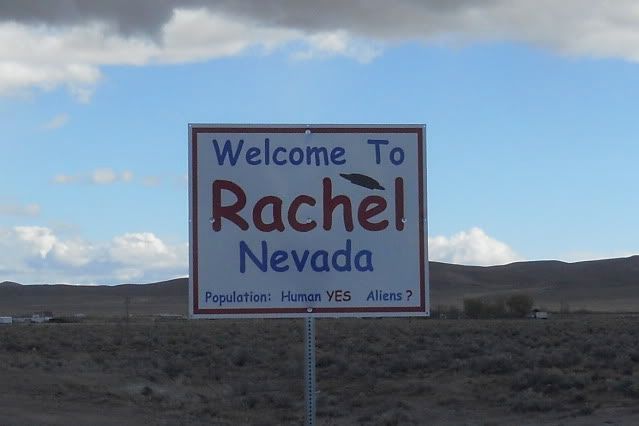 spaceball center and where all the folks go to try and see the latest airplanes from the skunk-works
(very heavily guarded )
this is all the trees (?) i saw along that stretch of highway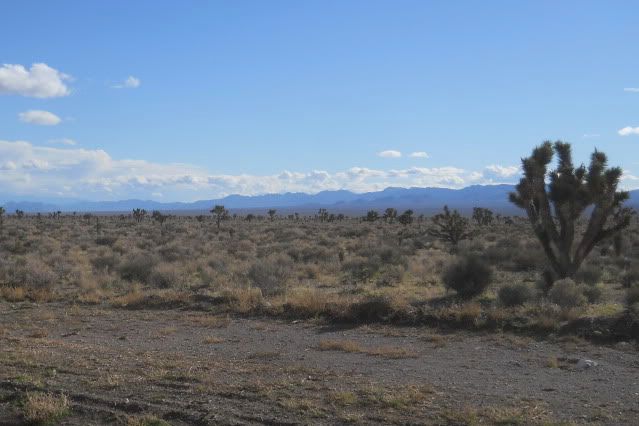 got to cedar city utah after dark and had to go over the pass there in a whiteout blizzard praying
no stopping no turning back thanks God
across arizona navajo trail no paint on the road hard to see in the rain
four corners by 2am one more pass to go
another whiteout blizzard more prayer hallucinating now but home 50 miles away
got home at 5 am 21 hours straight through !
fire sleep food 2 days working my back in again
went to bank veterans day deposited money in the ATM
only to find i couldn't access it till i called them today friday
and payed the internet that was cut of 2 days ago
so now i am safely home
buddy is sleeping after visiting his girlfriend last night
time to say thank you to everyone i met and that followed this journey with us
buddy get's in the truck now on his own
we bonded good after he knocked me down at don's house and i had to whack him for it
we are a team now
winter coming
good memories
good friends
bless you all !
have a good and safe one
-- david - only thru kindness can this world be whole . If we don't succeed we run the risk of failure. Dan Quayle
---