this is just double edged for me ,
i am working as hard as i can to catch the rain ,
and i am getting rained out every evening ,
when i could be getting more done .
today i had an important video call ,
then when it cooled off enough to work outside ,
and i was just ready to work on the gutters some more ,
the rains came again , this time for longer ,
and stronger than in recent days past .
we left off where i had gotten the tank out of the hole it was in ,
http://lumberjocks.com/patron/blog/16857
and moved to it's new home , ready for cleaning and placement .
.
here's buddy (the boss) , with the tank in it's new home .
i left it stick out enough from under the porch for the access cover ,
to be used in case of some need to get in it someday .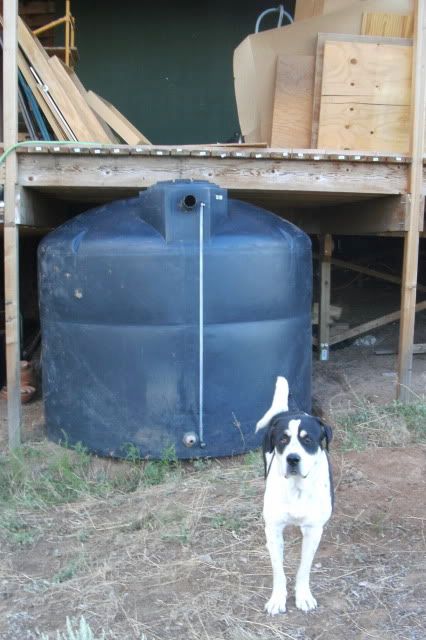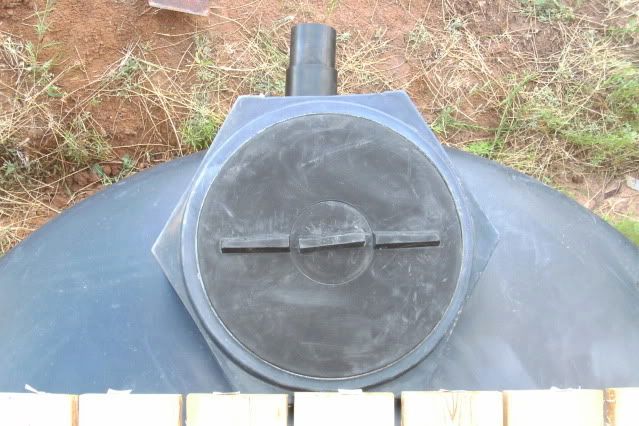 .
here you can see the 'coffee urn' type clear hose i added to it ,
so i can see how full it is at a glance .
and the overflow tube i put in it ,
so the water will not just overflow the tank and undermine the ground under it .
it will have piping to carry any overflow away to a nearby ditch ,
and on the bottom the outlet for transfering the water to the larger tank ,
that has the filters and presure tank and pump to the house .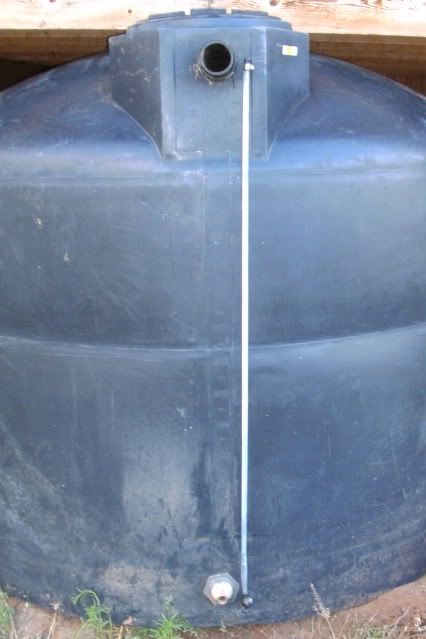 .
this is a beautiful rainbow from after the rain yesterday ,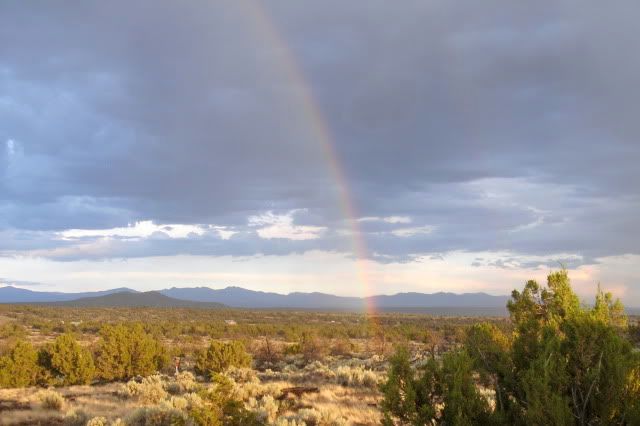 .
now we see the placement from the roof of the gutters .
i had to reach down inside with my air wrench and socket to attach it to the fascia .
and that was a tight fit , my hands are scared from it .
but we got it done .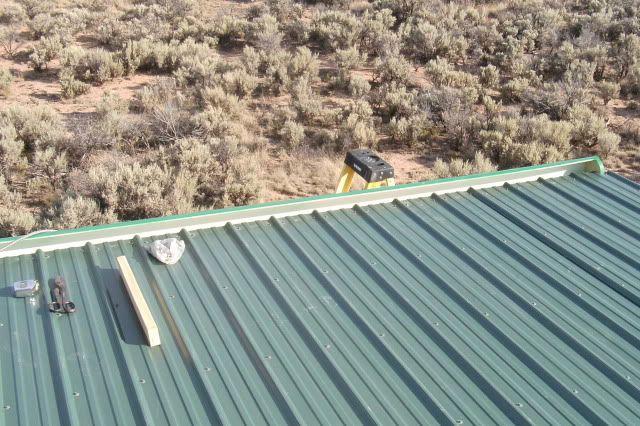 .
here is today's rain out , the water you see is from between the links of pipe ,
where they are not yet sealed , i wanted to get them solid first ,
then i will close them with shower liner PVC (bitchathane , to you plumbers ) .
this is just 15 minutes worth so far .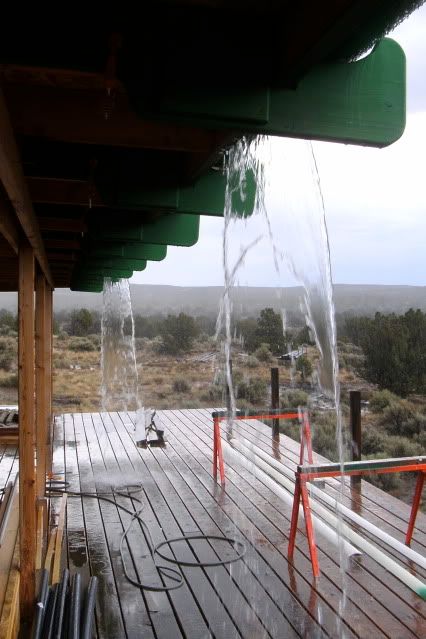 buddy of course wakes me early and drags my clothes around till i get dressed ,
and watches me get to work , then goes to sleep , typical boss !
it has stopped raining now , and i have time yet to get back to work now ,
see you for the finale .
thanks for looking ,
have a safe and happy day !
-- david - only thru kindness can this world be whole . If we don't succeed we run the risk of failure. Dan Quayle
---