i saw sinister's cutting board last night ,
http://lumberjocks.com/projects/30543
and saw so many wondering how it was done ,
i happened to have a bunch of exotic strips for something else ,
and decided to do a board like his .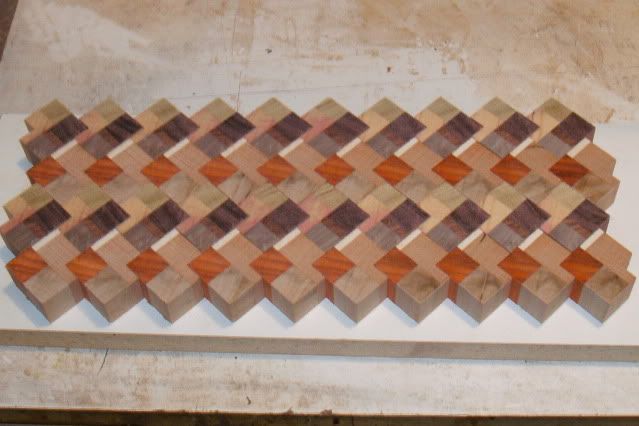 to save him the trouble of drawing a tutorial for everyone about the build ,
i took pictures of all the steps .
i have sent him a PM asking his permission to post this ,
while i await his response , i will be downloading into photobucket .
.
later ,
no word from sinister yet , so i will move on ,
in sinister's boards , it is a square wrapped in an alternate color ,
and wrapped in the original color as strips ,
the accent lines get wider or narrower depending on whether it is 1 or 2 border wraps coming together .
something i didn't do here .
so here is how that is made .
.
i started with some strips of exotics , and laid then out for color and width .
then glued them up , skipping any joint into the next glue up ,
this way i could do all at once .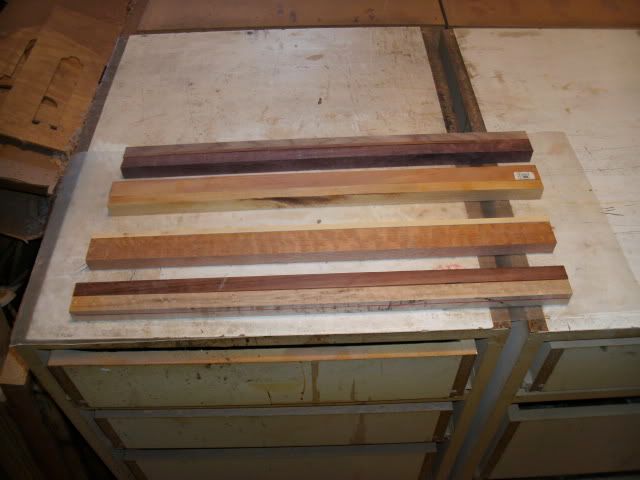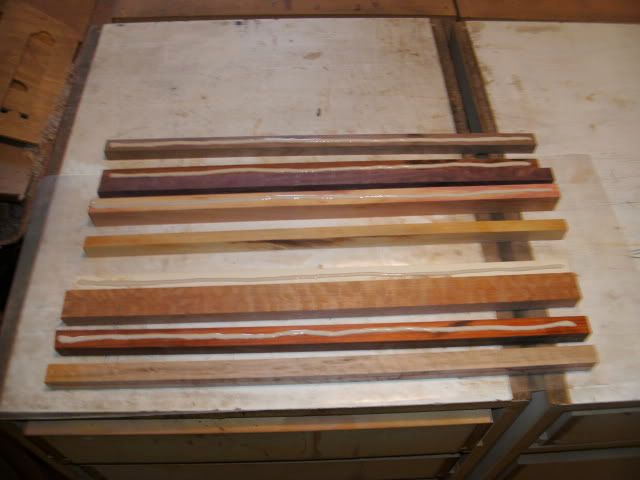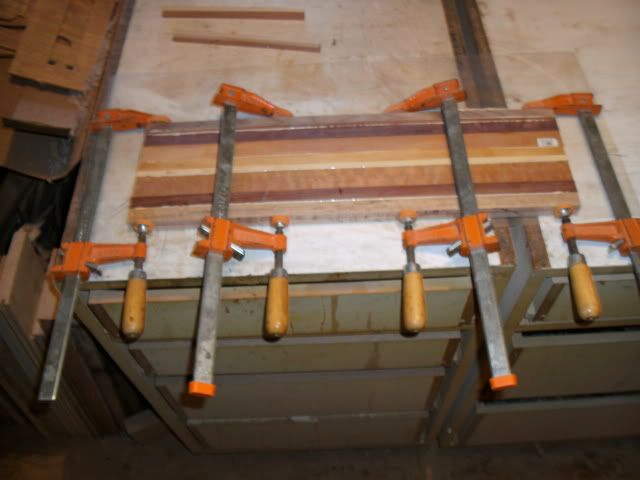 .
after running them through the sander ( or planer ) to make them clean and parallel ,
i glued 2 strips together , making a square ( more or less ) .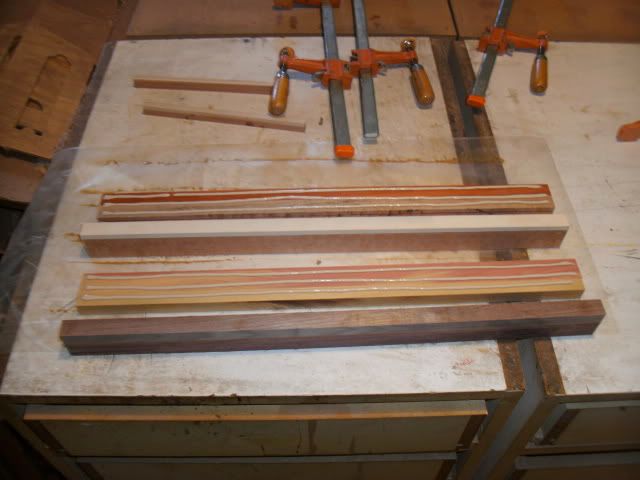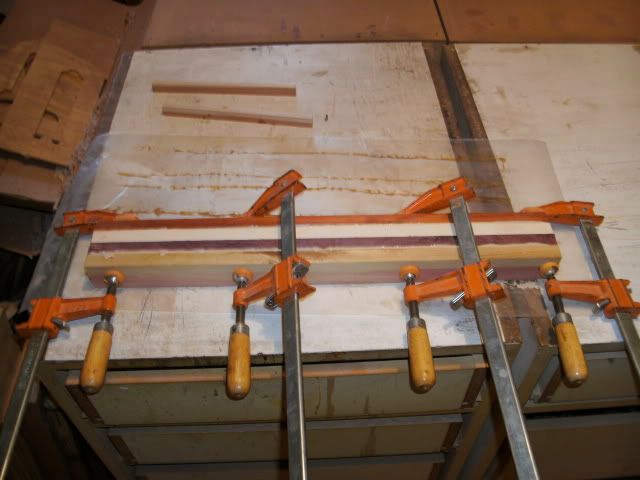 .
then i made them square ,
this is done by cleaning two adjacent edjes to 90 deg. ,
and marking all 4 faces with an x or what ever .
and sanding , or planing or table sawing .
you do one face and one edge , then change to smaller ,
and do the other two . the x keeps you from doing the same one again .
now for the fun part , make a corner notch that is clean in the corner .
it can be square or rectangular , it makes no difference ,
i did square .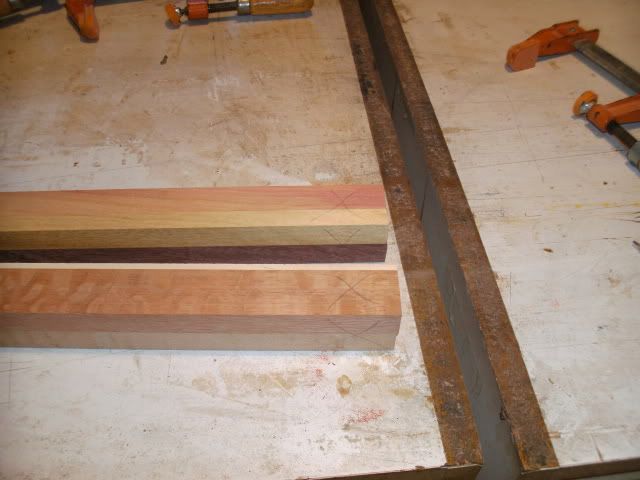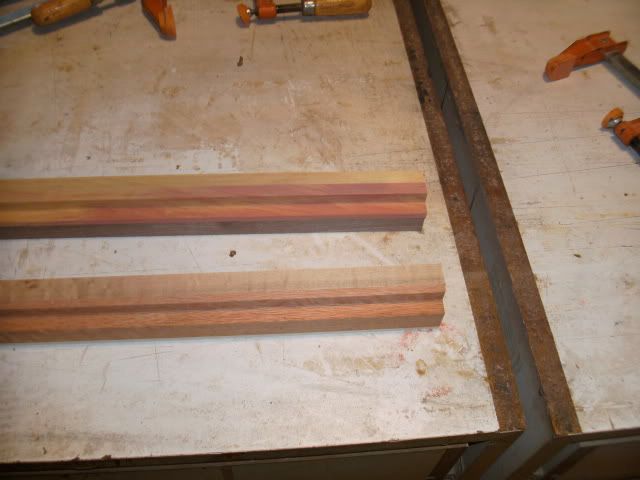 .
now just cross cut them to what ever thickness you want .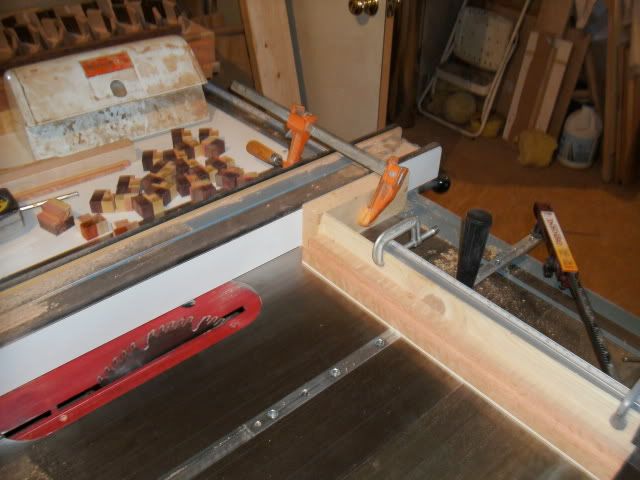 .
here are the parts laid out ,
so you can see the lay up .
if you want an even pattern with a square cut corner ,
you can mark the faces , if you turn one over ,
the colors wont come together right .
with a rectangular cut-out corner ,
the parts only fit in one way .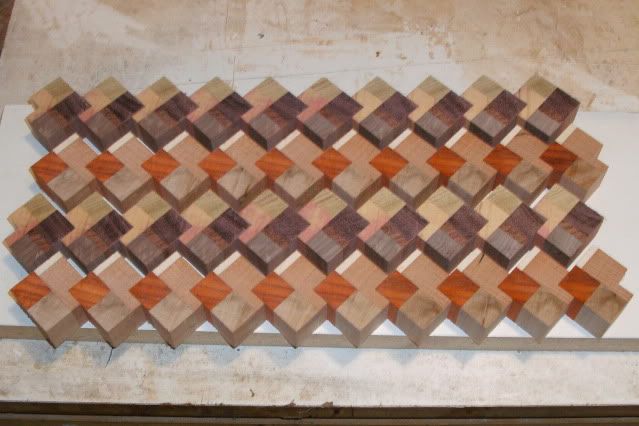 .
here is the finished board .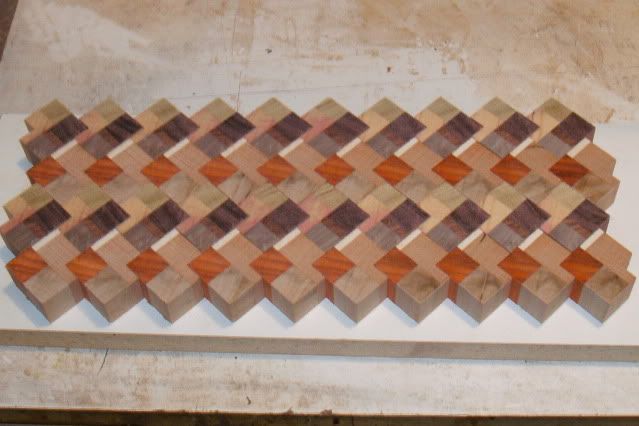 . sinister , i thank you for your work ,
and the thought you had for your friend .
i am sure he will cherish this gift !
-- david - only thru kindness can this world be whole . If we don't succeed we run the risk of failure. Dan Quayle
---