in an ongoing quest to reach dust removal standards in my shop ( my whole house actually ) ,
and scotty still working on the impulse drives , i have been forced to continue working on the vacuum system
alone and without the use of the tele-porter , or the virtual simulator , the goal of hooking up the unisaw ,
and a floor pick-up , i am making decent progress !
right now i am about 5/8's happening , just awaiting some more dinars to get back to the borg store ,
and get more fittings .
here is where it stands right now , not to bad for a weeks worth of overhead effort .
.
this is the 6" main trunk , that will pick up the band saw and the spindle sander , and the shaper ,
and some kind of box around the morticer .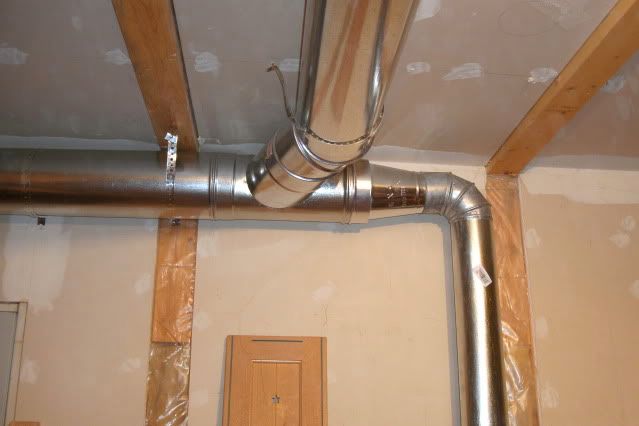 .
this is the floor pickup box , i didn't have any screen ,
so i made one from nails spaced 1/2" apart .
i can sweep the sawdust to it , and it disappears ,
leaving the debris behind .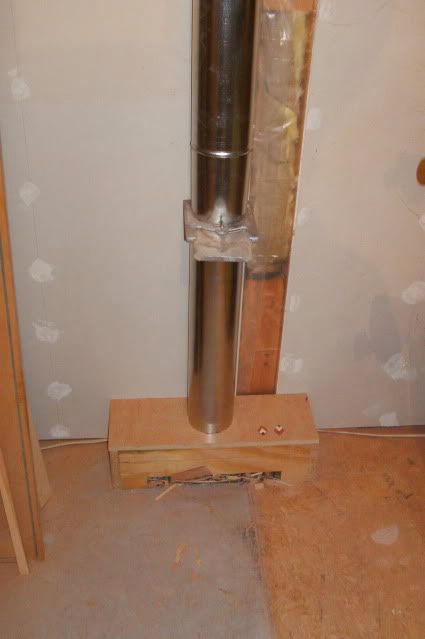 .
here we continue into the shop with the main trunk ,
and the 4" take off for the table saw .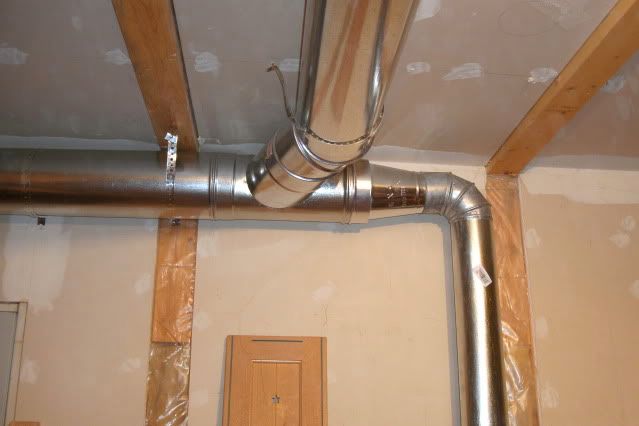 .
i made a collector box for the saw , and routed across the ceiling ,
and down the wall and back across the floor , so i could use the fence to it's full 52" .
notice the strap connecting the metal ducting to the saw , for grounding .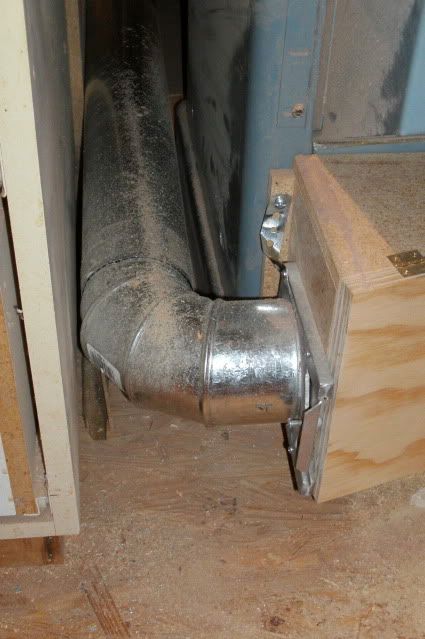 .
i made the front of the box , so i could open it and remove any debris that might clog the tube .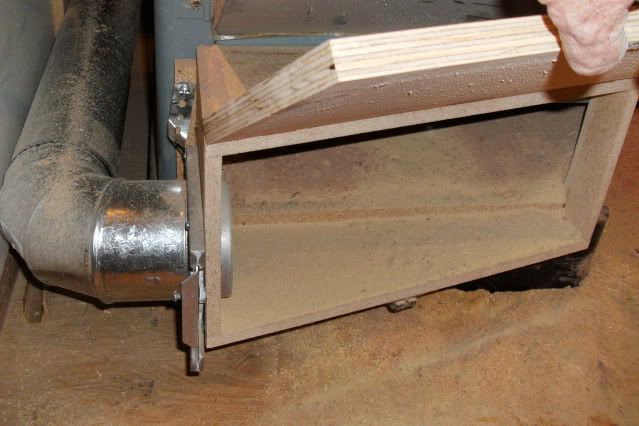 .
this is as far as i have gotten , a take off for the jointer , planer , and machine sander ,
parts to do this will follow soon , to the left , and the main trunk to the right ,
for the radial arm saw , and a down draft table for sanding .
the main trunk also can continue for future hook ups .
and more floor collectors .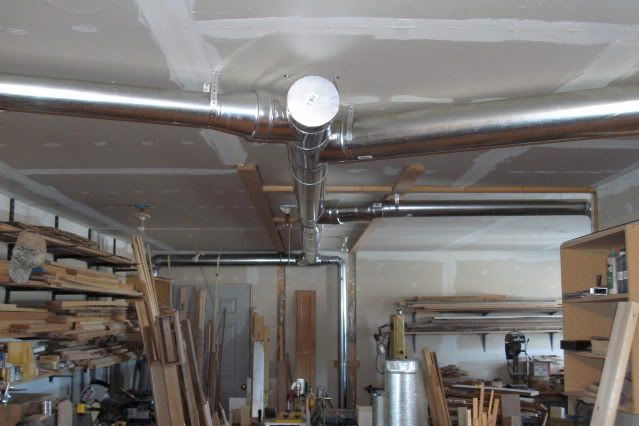 ,
thanks for looking , and please work safe !
-- david - only thru kindness can this world be whole . If we don't succeed we run the risk of failure. Dan Quayle
---