here is the process called ' milling ' .
i was asked to explain this in a PM , and did so ,
but the written explanation was to confusing ,
so i did this and took pictures and wrote this explanation .
it was so well recieved , i was asked to share it with others ,
that may have questions too , but might feel ' dumb ' asking ,
( there are no dumb questions ) , especially here on LJ's
so here goes .
milling is taking rough or twisted/warped lumber and making straight and parallel stock out of it .
in using rough stock , it maybe called say 4/4 , but that is rough , finished it will be 13/16 or 3/4 ( in inches ) ,and it is still called 4/4 ( thats where it came from ) .
if it is 8/4 ( 2 inches ) it might mill to 1 3/4 inches .and still be considered 8/4 .
i used a particularly warped , cupped and twisted board for this demo , and even curved the edge , so you could understand the process .
.
this is the board , notice the cupping .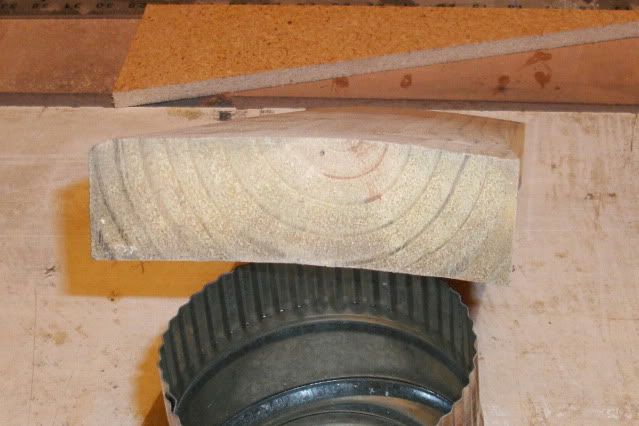 .
this is a JOINTER , its job is to flatten and straighten .
the knives are on the bottom ,and cut INTO the work ,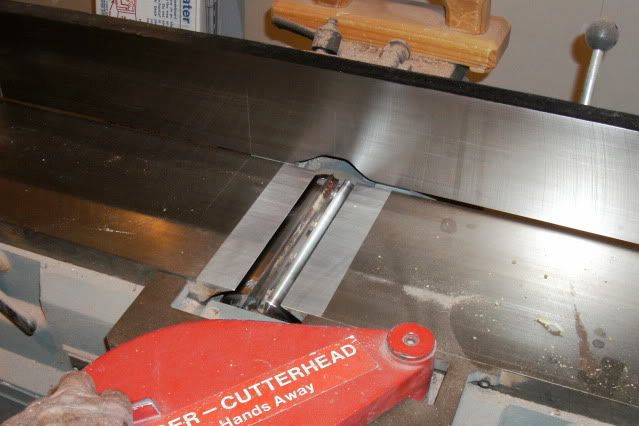 .
this is siting down on the JOINTER with the ' crown ' up , so it has a firmer base , and doesn't rock around .
notice it is raised up in front , as i use the push handle to firm it to the table , this is good , it will go thru without
bouncing around , and after 3 passes , will leave me a flat , straight ' face ' .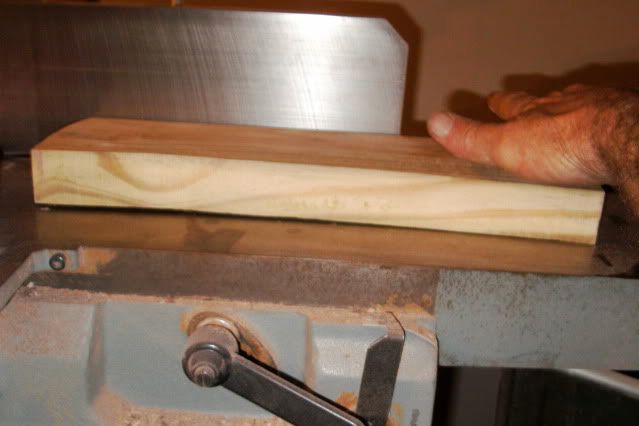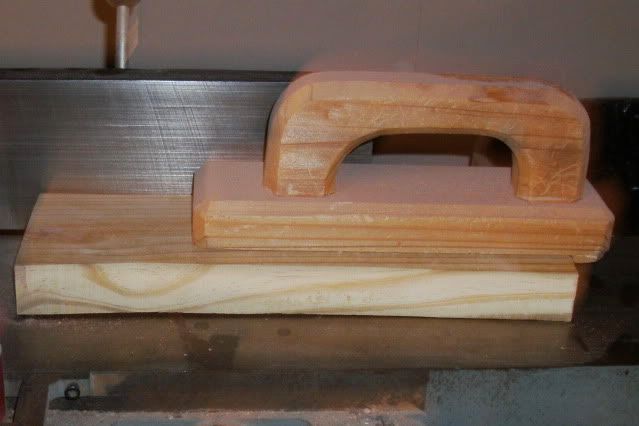 .
this is one pass ,notice it cut only the edges , the middle is still cupped , but now it sits firmer on the table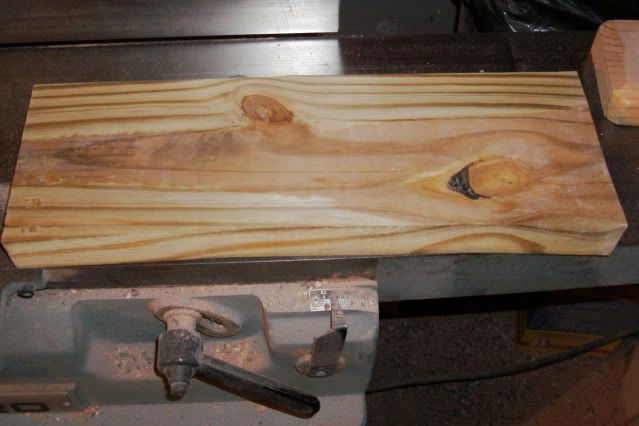 .
this is the flat face . it is turned to you to show you the finished face ,
it will be turned around for the next step .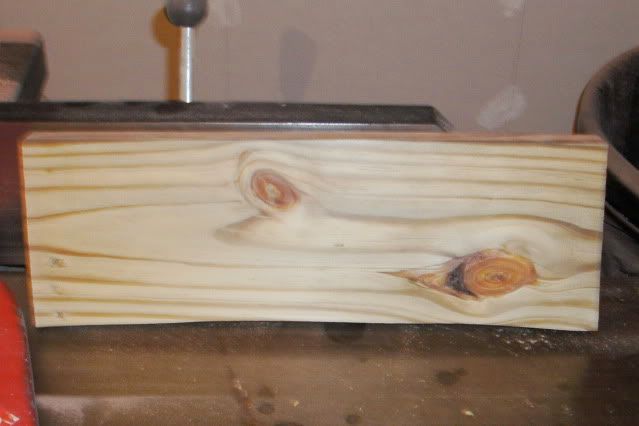 . straight and flat too .now i will put the flat face to the fence , and holding it to the fence , it will joint the edge 90 deg. , and make it straight too .this is 1 pass so you can see the curve and the new flat edge .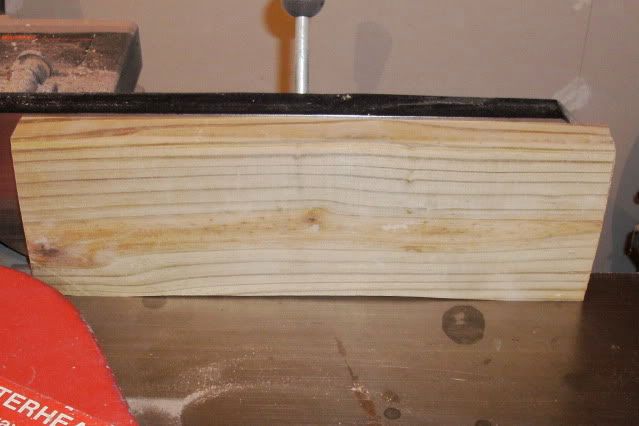 .
now the completed face with a square edge , this i refer to as my ' reference ' for all future work ,
it is my true flat 90 deg corner . here i rip the other edge on the table saw ,
the 'reference ' face ' is down and the true edge is against the fence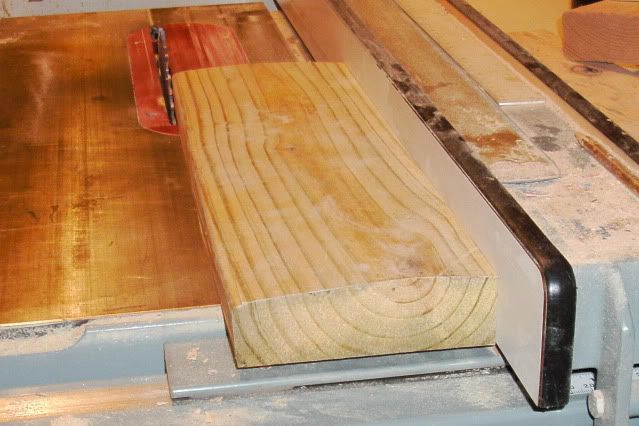 .
now the board has 1 flat ' face ' and 2 square edges , that are parallel .
this is the PLANER , it makes flat and parallel to the flat ' face ' and things thiner .
it also cuts into the work .
the wood goes ' face ' down , as the cutters are overhead on this one .
in all of these processes , we do it in stages , as whacking to much at a time can ruin the wood and the tools ,
and possibly YOU !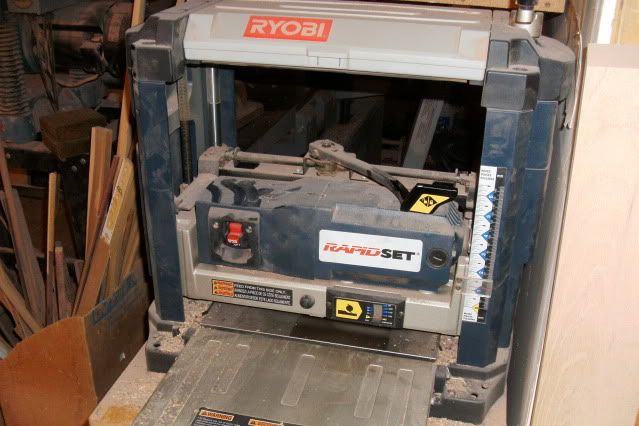 .
notice the 1st pass takes of the thick side , so 3 or more passes will bring it to flat and true throughout .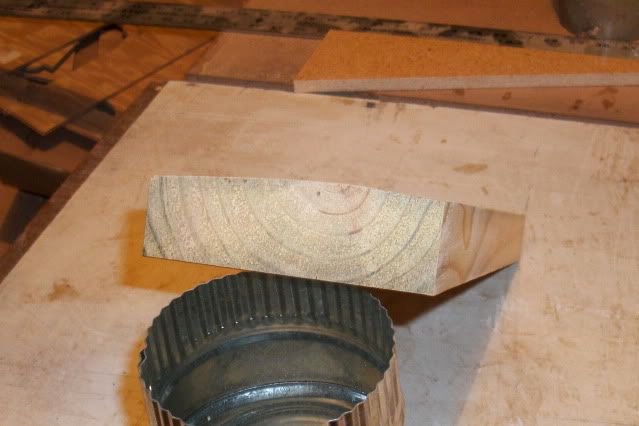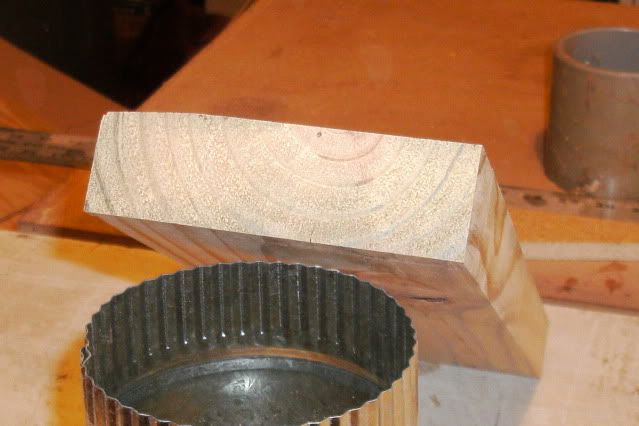 .
here is the finished board , it has 2 faces that are flat and parallel , and 2 edges that are straight and parallel ,
and 4- 90 deg, square corners .
i always make my stock a little longer , and after the milling process , as this is where ' snipe ' can be removed .
snipe is when either tool can ' jump ' the ends , and leave a divot .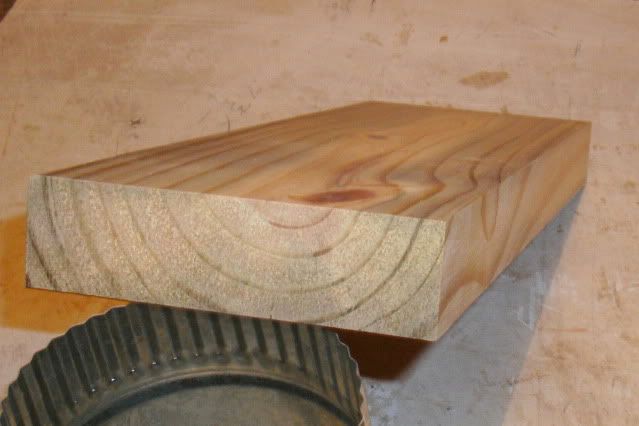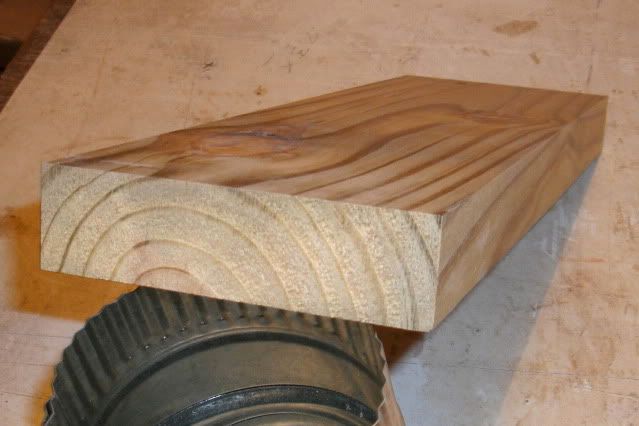 so there you have it , for ' milling ' , it takes a jointer , a planer , and a table saw ( or band saw ) ,
they are the ' trinity ' to get stock that can be used with confidence to build whatever you like .
just assuming that your wood is straight and true , can lead to costly mistakes and frustration ,
and it lets you buy cheaper wood , as the mill doesn't have to do it .
enjoy !
-- david - only thru kindness can this world be whole . If we don't succeed we run the risk of failure. Dan Quayle
---