I admit, I had a heck of a time when I first started with Sketchup; I was not getting it – and I have been working with software for 20 years.
But I saw the value in Sketchup. I could create my own WW plans, and manipulate them like crazy to make sure everything fit, and that particular woods and finishes would look good together – before ever cutting a single piece of wood.
I bought a "for Dummies" book, and watched some YouTube videos; I tried playing with it on my own. I even contacted the guys that do the Design.Click.Build blog on FWW.
I made slow progress, but progress nevertheless.
I need SU to help me with my (hopefully) money-making WW business.
This was something I finished up this morning; about 4 hours of work. It's a toy chest / blanket chest for a friend of mine.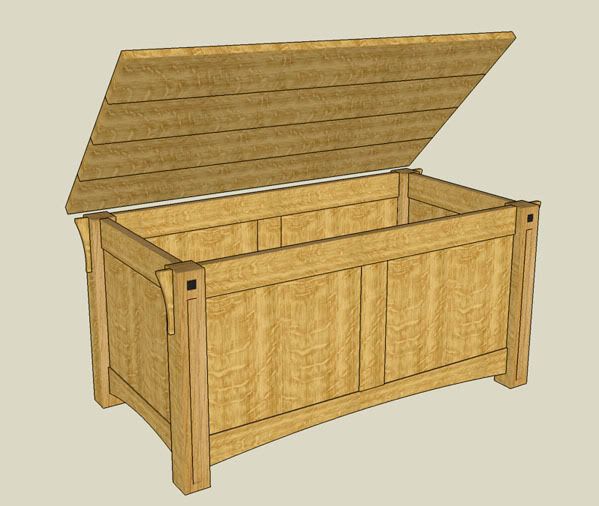 You guys out there having trouble with SU – keep trying!
-- Have a blessed day! http://newmissionworkshop.com
---