Ok, here are some pics of the build. The first one is of my grandson helping put the jig together. Then a pic of the epoxy pump I ordered from Michaels Engineering. It makes the process so much cleaner and easier as the epoxy comes out in the correct ratio and you just mix it up well. I found that saving my yogurt containers was a great way to save money and they were the perfect batch size. I also bought a box of tongue depressors at Michaels; it was very inexpensive.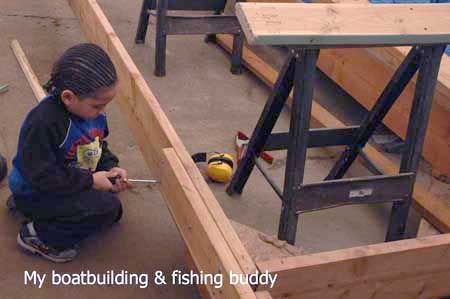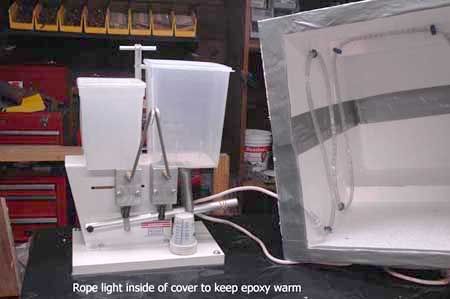 I then cut "tape" from rolls of fiberglass. The build uses several different weights plus bias. Wife wasn't to happy about having glass strands on the livingroom floor. I was banashed…luckily I got it all cut before she came home. ;-P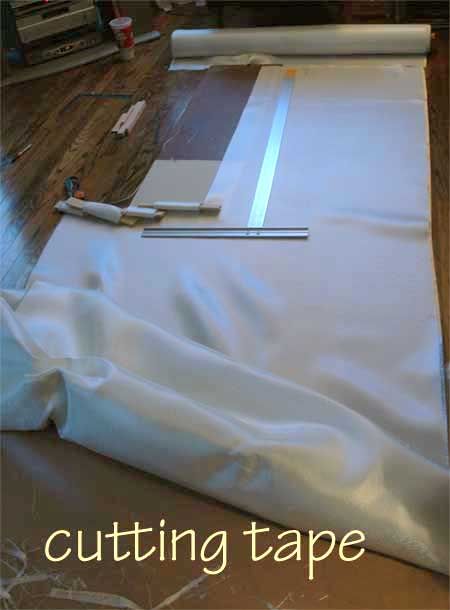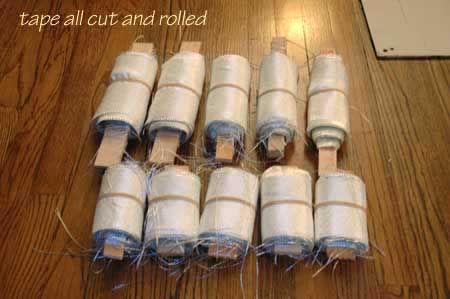 Alrighty, time to make some sawdust!! First step is cutting the bottom, and scarfing them so you can glue them together to get your length. The scarf just increases the gluing surface and makes a stronger joint. When you get to the bow this is very important due to the stress from the curvature. You know you have them right when all the ply lines are even. I thought I did a fair job for the first try at this.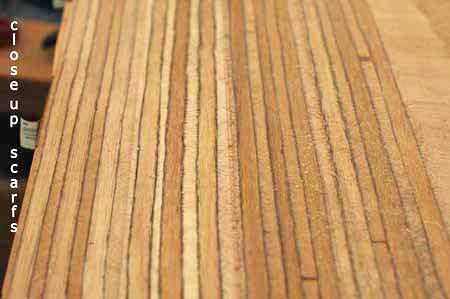 Time to glue them panels up. It took three and a half panels to get the length I needed. The "front" bottom panels were 1/4" while the rest were 1/2", so the bow panels would be easier to bend into the curve.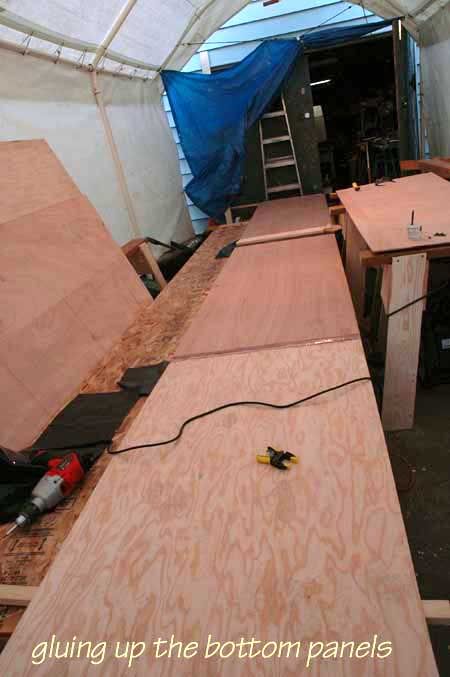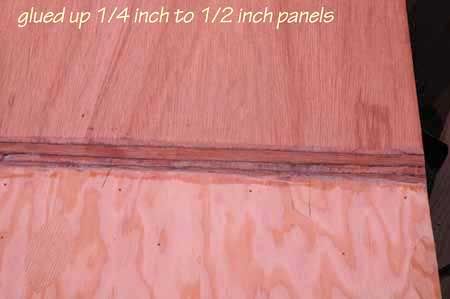 As you can tell I am working in my driveway under a Costco special. That soon came to a screeching halt as I had an jerk next door who called the city and complained. Guy would cut his lawn with scissors to make sure it was all even. Luckily he moved, and I have great neighbors now. Funny thing was he sold to a guy who wanted to flip the house, and he was selling off some of the stuff. I bought the carport and put it up over my driveway.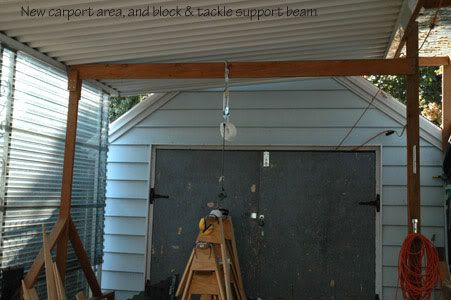 You can see in the pics that the bottom is taking shape. Here are pics of the first seam job I have done.
Next job was laying out, cutting, scarfing, and gluing up the shelves. This took quite awhile as the layout is time consuming.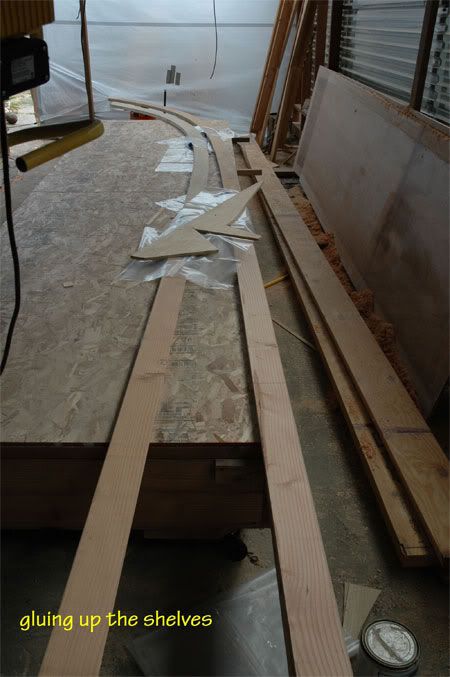 Installing the shelves.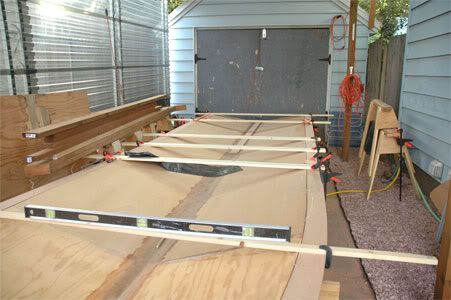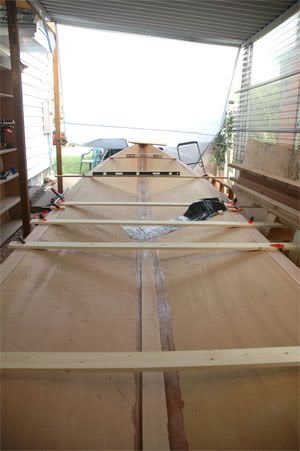 Guess I will stop here for now. More to come soon. Thanks for looking.
-- papaj, Oregon
---